I nostri cari amici a quattro zampe rallegrano le nostre vite e le nostre giornate su Facebook. Sono divenuti parte significativa di quasi ogni famiglia moderna e meritano le nostre attenzioni e le nostre cure solo per l'affetto incondizionato che sono in grado di dare. Chiunque abbia in casa un animale sia esso a due, a quattro o persino a  otto zampe sa bene di cosa sto parlando, ma in realtà tutti noi ci sciogliamo di fronte a due occhi dolci. Da sempre protagonisti d'eccezione nel mondo del cinema, anche le Serie Tv hanno affidato un ruolo non indifferente.
I migliori amici dell'uomo sono i prediletti di tante Serie Tv, che siano membri della famiglia, poliziotti o preziosi alleati, ai cani è riservata un'attenzione particolare. Non si offendano i gatti che hanno anche loro una buona fetta di fama televisiva. Di animali, sul piccolo schermo, ce ne sono davvero tantissimi quindi oggi guardiamo un po' quelli forse più famosi. Come i protagonisti delle Serie Tv, anche alcuni animali non sono facili da dimenticare e sono diventati altrettanto famosi.
Signori e signori venite quindi a conoscere i 12 animali più famosi delle Serie Tv.
12) Elizabeth Taylor – SEX AND THE CITY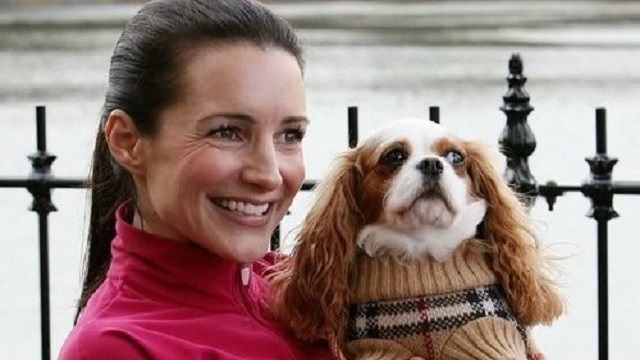 Quando Charlotte scopre di non poter aver figli, cerca di soffocare il dolore adottando una cagnolina di King Charles Spaniel. Stiamo parlando di Elizabeth Taylor, che porta il nome della celebre attrice dagli occhi viola. La cagnolina come la padrona d'altronde è alla moda e raffinata. Coccolatissima e viziata, Elizabeth Taylor ricopre un ruolo ben più importante. Non solo è di grande conforto a Charlotte ma quando mette al mondo i cuccioli fa riscoprire alla padrona il suo lato materno.