Una delle grandi problematiche quando si interpreta un ruolo iconico in una Serie Tv è il diventare tutt'uno con il proprio personaggio. Per qualcuno è considerata una grande fortuna, poiché significa raggiungere l'apice della fama (vedi il recente Thomas Shelby di Peaky Blinders per Cillian Murphy). Per altri invece si può trasformare in un vero e proprio incubo. Josh Radnor e il suo Ted Mosby, che sembra perseguitarlo ovunque, ne sanno qualcosa.
Molto spesso può succedere che i fan – travolti dall'ondata di entusiasmo per un determinato personaggio – comincino a mischiare involontariamente le carte in tavola, confondendo realtà e finzione. Cosa significa? All'attore vengono attribuite qualità e difetti tipici del suo ruolo. Questo succede anche ai rubacuori più amati e odiati delle Serie Tv che per proprietà transitiva molto spesso passano la loro reputazione di "sciupafemmine" ai rispettivi interpreti, i quali nella realtà sono completamente l'opposto. Fedelissimi alla propria dolce metà.
Volete sapere di chi stiamo parlando?
Eccovi la lista:
1) Neil Patrick Harris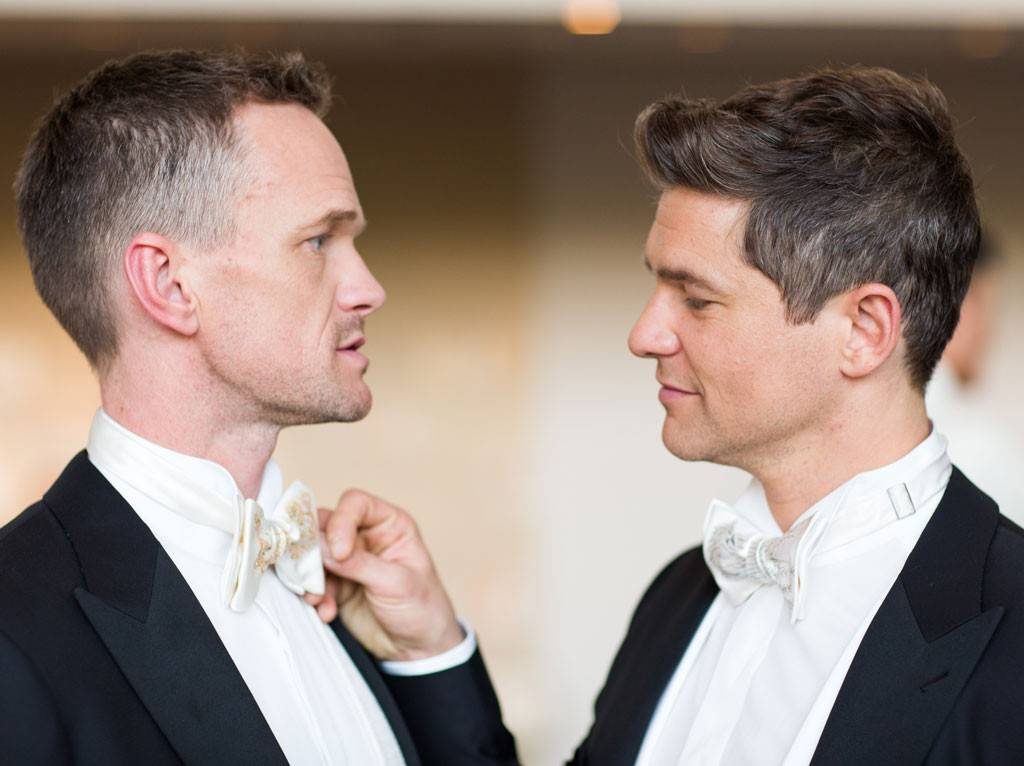 Il primo fra tutti è colui che ha interpretato uno degli scapoli incalliti più famosi delle Serie Tv: l'unico e inimitabile Barney Stinson. Chiariamo fin da subito che il suo interprete è completamente diverso rispetto al protagonista di How I Met Your Mother. L'attore americano non è assolutamente un latin lover, anzi.
È un marito fedele e un padre affettuoso.
Nel 2006, Neil decide di fare coming out dopo un difficile periodo di accettazione, rivelando anche la sua relazione con David Burtka, che nel 2014 diventerà suo marito.
After a long internal journey, you now embrace being gay, recognising it as a wonderful and integrally important component part of the totality that is you.
Dopo un lungo viaggio interiore accetti il fatto di essere gay, riconoscendolo come un incredibile e integro elemento che è componente di quella totalità che sei tu.
I due sono genitori dei piccoli gemelli Harper Grace e Gideon Scott. La loro è una splendida famiglia che condivide moltissimo tempo insieme. Dalle vacanze, alla cucina e anche la grande passione per il magico mondo di Harry Potter.