Nonostante Neil Patrick Harris stia cercando di allontanarsi dal personaggio che lo ha reso celebre, tuttavia per noi resterà sempre il grande playboy di How I Met Your Mother. Infatti per noi fan della Serie Tv creata da Carter Bays e Craig Thomas è impossibile guardare Neil senza pensare a Barney Stinson. Potrà anche recitare in A Series of Unfortunate Events e in pellicole pluripremiate come Gone Girl ma per noi sarà sempre quel ragazzo che trascorreva le sue serata al MacLaren's Pub dove conquistava qualsiasi ragazza. É impossibile pensare a questo attore senza immaginarlo indossare un elegante completo e mettere in pratica una delle tecniche del suo Playbook (leggi qui tutte le regole di questo manuale per rimorchiare).
Ma Neil Patrick Harris non è solo l'interprete di Barney Stinson.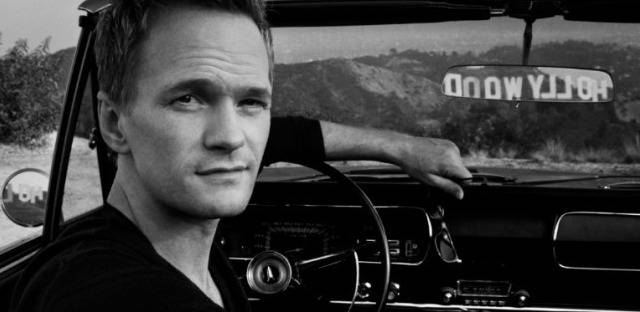 Neil è infatti un artista poliedrico e versatile che ha dimostrato di saper interpretare qualsiasi ruolo, che è capace di passare dal palco degli Emmy a quelli di Broadway, affrontando con la stessa sicurezza ogni sfida. Ma Neil è anche un marito innamorato e un padre affettuoso e dolce per i suoi due splendidi bambini. É anche un ottimo presentatore: ha presentato infatti in maniera impeccabile sia i Tony Awards sia la prestigiosa cerimonia degli Oscar. Attualmente infatti Neil sta presentando un programma per la NBC, Young Genius, in cui a sfidarsi sono ragazzini sotto i 12 anni di età.
A una prima occhiata Neil Patrick Harris sembrebbe essere completamente diverso dal personaggio che lo ha reso tanto celebre in How I Met Your Mother. E anche lui lo pensava quando è andato a fare il provino per questo personaggio solo per accontentare la sua amica Megan Branman. Quando ha recitato una breve scena davanti ai dirigenti della CBS non credeva di avere nessuna chance di essere preso. Invece è incredibilmente riuscito a convincere la casting director a dargli la parte. 
Solo dopo si è inevitabilmente accorto che lui e Barney avevano molte più cose in comune di quante ne potesse immaginare.
Quel personaggio che sembrava così egoista e strafottente in realtà aveva molti pregi e molti lati nascosti che toccava proprio a lui portare alla luce nel modo più giusto. Barney è infatti un amico fedele e affezionato come lo stesso Neil del resto. Barney ha infatti aiutato i suoi amici in più di un'occasione sia a guarire dopo un cuore spezzato sia a trovare una migliore offerta di lavoro.
Anche Neil è un ottimo amico e lo sanno le tante persone del mondo dello spettacolo con cui ha fatto amicizia: ha legato molto infatti con i colleghi sul set di How I Met Your Mother e in particolar modo con la dolce Cobie Smulders. La sua amicizia con l'interprete di Robin è durata anche dopo la fine delle riprese delle Serie Tv e infatti Neil le ha fatto fare un cameo nella sua nuova Serie Netflix A Series of Unfortunate Events.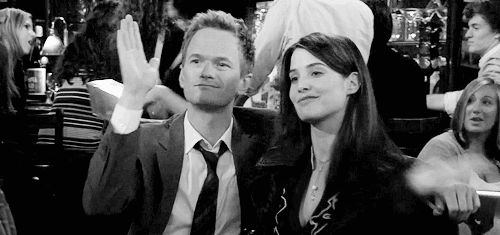 È vero che Barney e Neil sembrano avere idee diverse riguardo il matrimonio, ma col tempo il playboy è maturato. All'inizio di How I Met Your Mother ha sempre dimostrato di essere uno spirito libero e di non essere interessato al matrimonio, ma durante le nove stagioni della Serie Tv Barney ha deciso di abbandonare la sua vecchia vita per sposare la sexy Robin (leggi qui  la storia d'amore tra Barney e Robin in 5 episodi chiave). Anche se tra loro le cose non sono andate bene e hanno divorziato, il destino ha riservato una sorpresa stupenda a Barney.
Da una delle sue scappatelle è nata una splendida bambina, Ellie, di cui Barney si è davvero innamorato capendo che era lei il suo vero e unico amore.
Il medesimo amore prova Neil per i suoi due teneri gemelli, i piccoli Harper Grace e Gideon Scott. I due bambini non sono nati per caso (come nel caso di Barney), ma sono stati fortemente voluti dall'attore e dal marito David Burtka. Tutte le volte che vediamo una foto di questa unita e splendida famiglia su Instagram non possiamo non notare l'amore che Neil prova per i suoi figli.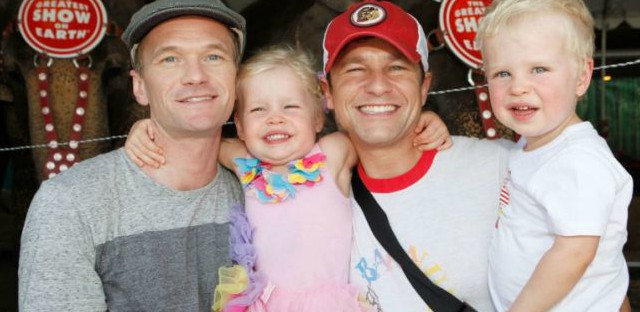 C'è un'altra somiglianza tra i due: la passione per il canto. Abbiamo sentito più volte Barney esibirsi in perfette performance canore: in diversi episodi ha usato la sua bella voce per prendere in giro la sorella di Ted, per dichiarare il suo grande amore per i completi e anche per rovinare la riconciliazione del fratello con il suo padre naturale. Questa caratteristica Barney l'ha ereditata proprio da Neil! L'attore è infatti un ottimo cantante che ha calcato i palchi di Broadway recitando nei più famosi musical come Rent, Sweeney Todd e Cabaret. Ma Neil ha anche fatto un cameo in un episodio della prima stagione della pluripremiata Serie musical Glee e grazie a questo ruolo ha vinto il suo primo Emmy.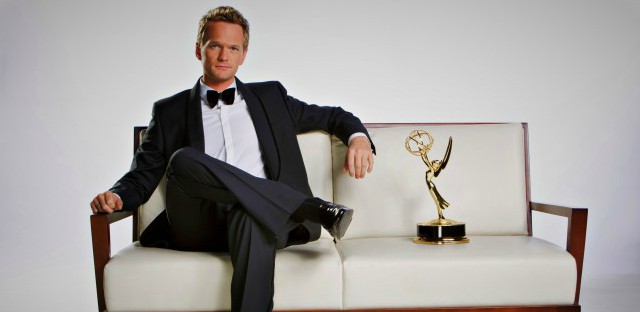 Infine ad accomunare Neil e la sua controparte televisiva c'è anche il grande amore per la magia. In How I Met Your Mother abbiamo più volte visto Barney Stinson fare affascinanti e complessi giochi di prestigio e il più memorabile è stato sicuramente quello con cui ha chiesto a Quinn di sposarlo.
Barney ha raccontato ai suoi amici di aver imparato a fare trucchi di magia da uno degli amanti di sua madre. Nella vita reale Neil non si limita a eseguire banali numeri di prestigio, ma fa parte del consiglio di direzione di un esclusivo club privato per appassionati di magia, il Magic Castle di Hollywood. Inoltre qualche anno fa ha anche diretto il one-man show di magia The Expert at the Card Table e ha ricevuto spesso numerosi premi e questo basta a dimostrare il grande talento di Neil.
Insomma Neil Patrick Harris potrà pure non indossare ogni giorno un completo elegante, ma sarà per sempre Barney!