Quanti di voi, in queste giornate di quarantena, sono alla ricerca delle serie tv giuste da guardare? Scommetto che siamo in tanti. Allora, se siete amanti del genere sci-fi, potreste dare un'occhiata alla classifica delle migliori serie tv fantascientifiche di sempre secondo IMDb. Dopo le migliori serie drammatiche e quelle storiche, vi proponiamo adesso la lista delle serie di fantascienza più apprezzate dagli utenti del famoso sito web.
Un viaggio nello spazio, di questi tempi, sarebbe l'ideale per poter evadere per qualche ora dalla realtà. Un tuffo nel tempo, una gita in mondi paralleli, un salto nei buchi temporali, una battaglia contro mostri sconosciuti o creature aliene.
Quando il nostro mondo sembra essersi trasformato in uno scenario da apocalisse, le migliori serie tv fantascientifiche acquisiscono un'attrattiva decisamente diversa rispetto al solito.
Scopriamo quali sono i titoli della Top10 di IMDb.
10) Star Trek: The Next Generation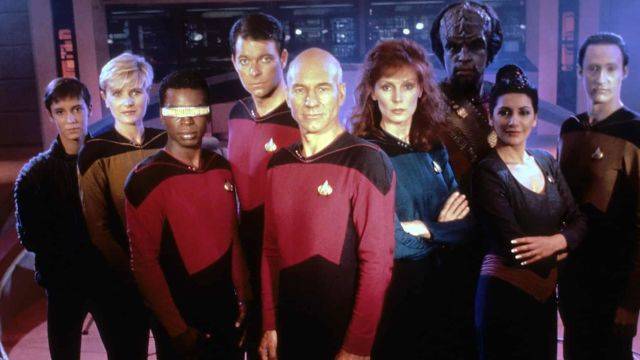 Un must per ogni amante della fantascienza. Ideata e prodotta da Gene Roddenberry, il creatore originario di Star Trek, questa serie è un po' indietro con gli anni – le sue sette stagioni sono andate in onda dal 1987 al 1994 -, ma rappresenta ancora oggi, a distanza di quasi trent'anni, una delle più apprezzate dagli amanti del genere.
Prima serie a continuare l'originale, Star Trek: The Next Generation è ambientata settantotto anni dopo e presenta personaggi nuovi, i membri dell'equipaggio della nave stellare Enterprise. Ma sono sempre le avventure nello spazio a rappresentare il fulcro dello show, che ha visto susseguirsi, negli anni, altri esperimenti simili fino al più recente Star Trek: Picard.
Voto: 8.6