Echo, Ms. Marvel, Secret War, Moon Knight, She Hulk… Sono solo alcune delle serie tv Marvel in arrivo su Disney+ nel prossimo futuro. Show che introdurranno nuovi personaggi e altri che rivedranno vecchie glorie del MCU tornare in azione: il tutto per continuare a espandere un universo sempre più composito e interconnesso da innumerevoli prodotti filmici e seriali. Insomma, un esperimento a cui mai nessuno prima d'ora aveva mai osato anche solo pensare ma che oggi è diventato una realtà destinata a protrarsi ancora per anni. A differenza di quanto in molti sostengono da parecchio tempo, il grande pubblico non sembra infatti per nulla stanco dei supereroi e il successo delle serie Marvel di Disney+ ne è la prova schiacciante.
Perché però limitarsi ad aspettare le prossime uscite? Ci siamo infatti voluti cimentare nel ruolo di autori del MCU, provando a immaginare quali potrebbero essere le prossime uscite seriali a tema Marvel della piattaforma di Topolino e riversando in esse le nostre più vivide speranze per il futuro del franchise. Sia mai che le nostre ipotesi possano un giorno concretizzarsi! Noi non vediamo l'ora di scoprirlo!
Ecco dunque a voi la nostra lista delle 5 serie tv Marvel ambientate nel MCU che speriamo di vedere prima o poi su Disney+!
P.S. Nell'articolo potreste trovare dei leggeri spoiler su alcuni personaggi presenti negli ultimi prodotti legati al Marvel Cinematic Universe, siete avvisati!
Young Avengers
I Giovani Vendicatori hanno alle loro spalle una discreta storia editoriale e sicuramente avrebbero tanto da raccontare anche all'interno del MCU. Se infatti il team in questione potrebbe faticare a trovare un posto tutto suo al cinema, non è improbabile che un giorno possa ottenere una serie tv a lui dedicata su Disney+. Dopotutto, potremmo già contare su un discreto numero di papabili membri, anche se in parte diversi dalla controparte cartacea. Ipoteticamente parlando potremmo ritrovare la Kate Bishop di Hailee Steinfeld che stiamo imparando a conoscere in Hawkeye sotto la guida di Clint Barton, Cassie Lang (la figlia di Ant-Man) che nei fumetti riveste il ruolo di Stature, Kamala Khan (Ms. Marvel) e Iron Heart. Se fossimo poi fortunati potremmo rivedere in qualche modo anche Wiccan e Speed, le due identità supereroistiche dei due gemelli figli di Wanda Maximoff e Visione già presentati in WandaVision.
Oltre a loro potrebbe essere introdotta anche una serie di altri personaggi fumettistici come Hulkling, ma il nostro cuore ovviamente vorrebbe anche la presenza del giovane Spider-Man di Tom Holland. Siamo ben consapevoli del fatto di star probabilmente viaggiando un po'troppo con la nostra fantasia ma pensiamo che una serie tv del genere possa avere tantissimo potenziale e ci permetterebbe di vedere cooperare dei personaggi che sulla carta sembrerebbero davvero interessanti!
Black Knight
Avete tutti visto Eternals? Beh, se non l'avete fatto recuperate in fretta, perché oltre a costituire un tassello importante per il Marvel Cinematic Universe e a essere un film davvero molto valido, la pellicola di Chloé Zhao ha avuto anche il merito di introdurci per la prima volta al personaggio di Dane Whitman, interpretato da un Kit Harington divertente, carismatico e perfettamente in parte. Pronto a lasciarsi alle spalle il "maledetto" ruolo di Jon Snow, l'attore britannico è infatti determinato a dimostrare di essere maturato e di poter ottenere un ruolo da protagonista. La scena post credit di Eternals ci ha concesso di sperare: se già sapevamo che il personaggio di Withman nei fumetti nascondeva l'identità de Il Cavaliere Nero, Black Knight, con questa scena abbiamo avuto la certezza di poterlo rivedere in queste vesti in futuri prodotti del MCU.
Una spada maledetta che reclama sangue e la voce di Blade (famoso ammazzavampiri della Marvel interpretato dal premio Oscar Mahershala Ali) promettono grandi cose: rivedremo il personaggio nel film su quest'ultimo supereroe in arrivo nella Fase 5 o in un futuro Eternals 2?
Noi speriamo che prima di ciò Kit Harington possa ottenere un ruolo di spicco proprio in una futura serie Marvel su Disney+ che potrebbe esplorare gli aspetti più legati alla magia e al mistero del Marvel Cinematic Universe.
Il rilancio di Daredevil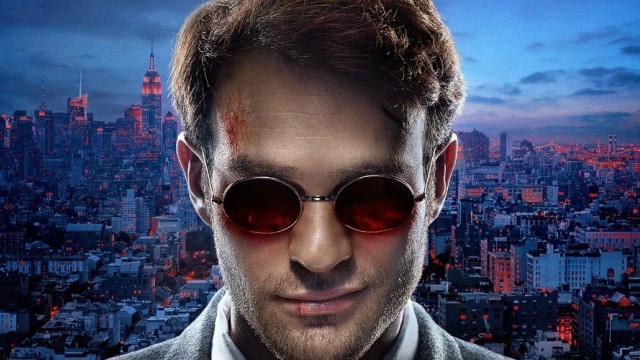 Di recente i fan di Daredevil, serie Marvel ma prodotta da Netflix andata in onda tra il 2015 e il 2018, ne hanno sentite di cotte e di crude. Rumor su possibili ritorni, su camei in film e serie tv degli storici personaggi dello show, dichiarazioni contrastanti e chi più ne ha più ne metta. Un revival di Daredevil è davvero possibile? Al di là delle contraddittorie e non verificate notizie, fingere di non voler vedere il Matt Murdock interpretato da Charlie Cox all'interno del MCU equivarrebbe a mentire.
Certo, non sarebbe facile giustificare questa scelta, ma le possibilità sarebbero tante! Con aperto di fronte a noi uno scenario che prevede i multiversi, non sarebbe improbabile pensare che le serie Marvel Netflix siano state fino ad ora ambientate in un universo alternativo a quello primario e che potrebbero collidere con il nostro a seguito di eventi verificatisi in altri film e serie tv. Altra ipotesi vorrebbe un vero e proprio rilancio di Daredevil con gli stessi personaggi e gli stessi attori ma ambientato nell'universo del nostro MCU, così da giustificare un inevitabile cambio di tono e della violenza mostrate nella serie.
Seguendo questa ipotesi sicuramente ci dispiacerebbe vedere edulcorate scene di lotta e tematiche più adulte, ma probabilmente saremmo disposti ad accettare un compromesso pur di veder portata avanti la storia di Matt e dei suoi amici.
I Thunderbolts
Quella di una serie sui Thunderbolts, un team di supereroi composto da ex supercriminali, è una notizia (non confermata) che circola da mesi sul web. Anche se non abbiamo ancora dettagli o dichiarazioni ufficiali al riguardo, pensiamo che il potenziale non manchi e che indizi al riguardo siano già stati seminati. Dietro a questo progetto sta infatti un personaggio che abbiamo avuto modo di conoscere in The Falcon and The Winter Soldier, la Contessa Valentina Allegra de Fontaine, quando l'abbiamo vista reclutare l'instabile John Walker come membro di una misteriosa squadra. La donna ha poi avuto un piccolo cameo nella scena post credit di Black Widow, indirizzando Yelena Belova contro Clint Barton (e non a caso sappiamo che presto rivedremo questa Vedova Nera in Hawkeye).
Dato anche il buon successo dei progetti legati alla Suicide Squad di casa DC, sarebbe di certo interessante poter assistere a una serie dove a essere protagonisti siano personaggi grigi ed ex villain. Un punto di vista inedito che potrebbe riservare parecchie sorprese: le scommesse sui possibili membri sono aperte!
X-Men
Per ora questa nostra proposta parrebbe la più improbabile delle cinque, ma è ancora presto per dirlo. Dopo aver acquisito la FOX, con tutti i suoi canali e le sue licenze, la Disney infatti ha potuto finalmente mettere mano anche sui diritti dei Mutanti e quindi anche dei personaggi degli X-Men. Dopo l'annuncio del film sui Fantastici 4 e in seguito alla dichiarazione secondo la quale (tecnicamente parlando) Deadpool entrerà a far parte del MCU, i fan della Marvel non vedono l'ora di annunci anche su altri personaggi del franchise.
Il mondo fumettistico dei Marvel Comics deve tantissimo ai mutanti: pare quindi scontato che prima o poi la Disney presenterà prodotti filmici e seriali a loro dedicati. Certo, potrebbe trattarsi di un film, ma quanto sarebbe bella una serie tv dedicata a nuove versioni del Professor X e di Magneto? Di Wolverine, di Ciclope, di Tempesta e di Jean Grey?
Per non parlare poi dei tanti personaggi – e ce ne sono tantissimi – che ancora sono sconosciuti ai più ma che meriterebbero di ottenere più risalto! Una serie sugli X-Men o comunque su altri membri di super gruppi con il gene X permetterebbe infatti di parlare di tematiche importanti e profonde come la discriminazione e l'odio per il diverso, permettendo di fornire una serie di nuovi spunti per il futuro del MCU!
Sarebbe davvero un sogno!