L'ultimo prodotto della collaborazione fra Marvel e l'emittente streaming Netflix, The Punisher, ha portato dei volti conosciuti nuovamente sul nostro teleschermo. Parliamo del personaggio interpretato dall'attrice Deborah Ann Woll, la giornalista Karen Page, già comparsa nella Serie madre Daredevil e, successivamente, in The Defenders.
Il personaggio, malgrado fosse privo di superpoteri e non fosse la protagonista delle varie Serie Tv, ha avuto un ruolo di spicco ed ha creato un certo impatto all'interno della narrativa; in particolar modo in The Punisher, Karen ha mostrato di avere 'spina dorsale'.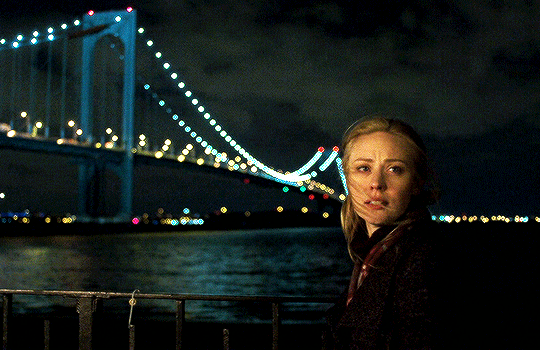 In una recente interivista, le è stato chiesto all'attrice riguardo la possibilità ad un potenziale spin off riguardo Karen Page, la Woll ha risposto:
Voglio dire, qualunque altra cosa loro vogliano fare! Purché sia scritta bene.
Amo il personaggio di Karen, penso che sia davvero forte. Non so come lei si inserisca nel mondo dei supereroi, ma hey, se vogliono fare uno spin off dal genere investigativo giornalistico, dove combatto i cattivi con la penna, sarei totalmente d'accordo!
Indubbiamente Karen Page non sembra essere il tipo di personaggio che indosserebbe un costume per combattere il crimine; né ingaggiare in un combattimento corpo a corpo.
La Serie Televisiva, The Punisher, ha dimostrato che ci si può allontanare dal tipico prototipo del supereroe, concentrandosi invece sui punti di forza e debolezza del protagonista.
Potrebbe essere lo stesso se si procedesse con uno spin off su Karen Page?

Anche se non dovessimo mai vedere realizzato uno spin off sul personaggio, possiamo comunque contare sulla sua presenza nelle future stagioni delle Serie Tv Marvel, avendo degli stretti legami con tutti i protagonisti.
Noi rimaniamo in attesa di notizie, ma in primis vogliamo sapere: cosa ne pensate di questo progetto? Credete che il personaggio di Karen Page possa sostenere il peso di una Serie Televisiva tutta sua?