The Punisher, la serie spin-off di Daredevil, disponibile da un paio di settimane su Netflix, ci ha piacevolmente conquistati. Frank Castle (interpretato da un magistrale Jon Bernthal), il veterano-vigilante, è un personaggio che ha saputo affascinarci con la cupezza delle sue contraddizioni e la maestosità della sua risoluta dignità. C'è però un altro personaggio che, forse più di tutti, si avvicina all'anima di Frank e che funge da collegamento manifesto al Marvel Universe: stiamo parlando di Karen Page.
Facciamo qualche passo indietro. Il rapporto tra Karen e Frank nasce nella seconda stagione di Daredevil in un modo piuttosto originale: Frank prende in ostaggio la ragazza. Da questo momento in poi il legame tra i due evolverà fino a diventare indissolubile.
Nella prima stagione di The Punisher questo sentimento emerge con delicatezza nei dialoghi: è evidente che Frank tenga particolarmente a Karen, che desideri proteggerla. La ragazza, a sua volta, sente una forte empatia con la solitudine del protagonista e vorrebbe aiutarlo a uscire da questo vortice di violenza e crudeltà, vorrebbe redimerlo, in qualche modo, aiutarlo a voltare pagina. C'è un altro particolare, tuttavia, a dirci quanto anche Karen tenga a Frank: la pistola che la ragazza porta sempre con sè. Quando Karen è in pericolo, vediamo un Frank palesemente preoccupato. Ci sono delle scene la cui eloquenza è nell'intensità dei gesti nemmeno troppo espliciti. Alla luce di tutto questo, ci siamo chiesti tutti se ci fosse o ci potesse essere un legame sentimentale tra i due personaggi.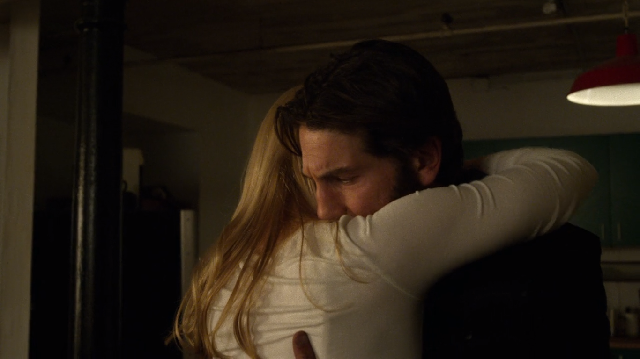 Ecco cosa ne pensa Deborah Ann Woll, interprete di Karen:
Se ne è parlato, e adesso devo ragionare bene su quanto posso rivelarvi. (…) Sicuramente io e Jon siamo d'accordo sul fatto che ci sia spazio per una storia d'amore. E sicuramente ci sono delle scene in cui ci spingiamo oltre: in alcune riprese è più evidente piuttosto che in altre. Quindi in questi casi si tratta anche di aspettare e vedere quale sarà il lavoro al montaggio, quanto lontano si vorranno spingere. Noi come attori siamo disponibili a questa eventualità. Poi dipende dalla Marvel e da chi ha il potere di decidere fino a dove spingersi.
La prima stagione si è conclusa senza nulla di esplicito. E voi, che pensate di questa coppia? Chissà se ne vedremo l'evoluzione nella possibile (e sperata) seconda stagione!