Henry Cavill è la nuova acclamatissima star di The Witcher, la serie Netflix che ha da poco debuttato sulla piattaforma online e ha già riscosso un successo strabiliante in moltissimi paesi. Non è passato che un mese, eppure la serie basata sui romanzi di Andrzej Sapkowski è già stata rinnovata per una seconda stagione (qui tutti i dettagli forniti dallo stesso Cavill), dando una scossa in positivo all'attore protagonista, la cui carriera sembra procedere nel verso giusto.
Vale la pena dedicare del tempo a The Witcher (qui vi diamo 5 buoni motivi per farlo), ma se lo avete già visto e vi manca già lo strigo dal fisico mozzafiato, potete tenervi occupati con alcuni dei film più importanti e ben riusciti del suo percorso cinematografico. Certo, non avrà gli occhi gialli da felino o i lunghi capelli bianchi, ma è pur sempre un attore talentuoso e in grado di vestire i panni dei personaggi più vari.
Ecco a voi i 5 migliori ruoli interpretati in carriera da Henry Cavill.
5) Stardust (2007)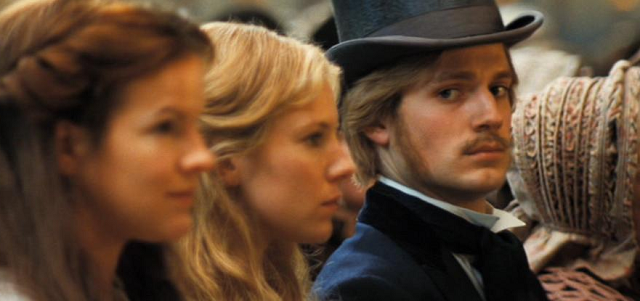 Nonostante il piccolo ruolo che ha avuto in Stardust, dove interpreta il giovane e tronfio Humphrey, spasimante di Victoria, Cavill ha avuto l'opportunità di recitare con un cast davvero importante. Nel film fantasy tratto dall'omonimo romanzo di Neil Gaiman, infatti, hanno preso parte star della levatura di Robert De Niro, Michelle Pfeiffer e Claire Danes. Un'opportunità che il giovane Cavill ha saputo sfruttare alla grande.
Stardust racconta le avventure del giovane Tristan (Charlie Cox) che, per fare colpo sulla bella Victoria, promette di portarle una stella cadente. Questo finisce per condurlo in una strabiliante avventura in cui conosce Yvaine e si trova ad affrontare personaggi avidi e pericolosi.
Un ruolo minore se paragonato con quelli che Cavill ha avuto in Justice League (2017), Batman v Superman (2016) o Tristano e Isotta (2006), ma che ha sicuramente contribuito al suo attuale successo.