Comincio questo articolo facendo un appello ai fan di Game of Thrones: vi è mai capitato, guardando le ultime stagioni, di vedere un personaggio e pensare "quello meritava molto, molto di più"?
Onestamente mi sono trovata a pensarlo molto spesso, e non mi riferisco più soltanto a Game of Thrones.
Certo, questa è la serie tv che ha dato origine alla mia riflessione, ma ci sono molte altre situazioni in cui certi personaggi meritavano di meglio. E pure parecchio.
Quindi, Game of Thrones a parte, credo sia arrivato il momento di andare a parlare di quei personaggi delle serie tv la cui trama è stata davvero, davvero infelice.
L'universo televisivo è costellato di elementi sfruttati malissimo. Certo, non posso includere l'intero universo seriale, perciò ho dovuto restringere l'elenco a dieci personaggi. Fateci sapere chi altro, secondo voi, si meritava di meglio.
1) Lee Toric (Sons of Anarchy)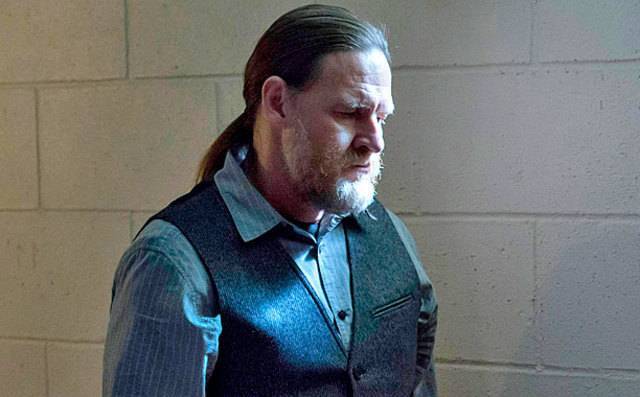 Apriamo le danze con uno dei villain più sanguinari che il mondo di Sons of Anarchy abbia mai conosciuto. Assetato di vendetta, disumano oltre misura ma al tempo stesso freddo e calcolatore. Un nemico che, tra l'altro, i Samcro si erano fondamentalmente creati con le loro mani.
Con tutti questi presupposti, Lee Toric era stato pensato per diventare IL villain per eccellenza all'interno di Sons of Anarchy. Il suo potenziale però è stato interrotto drasticamente, complice anche l'attore, Donald Logue, allontanatosi dal set perché si sentiva "estremamente disturbato".