Il prossimo sarà l'anno dei grandi addii. Si concluderanno alcune delle Serie Tv che maggiormente hanno inciso nel panorama televisivo degli ultimi anni. Sam Esmail saluterà il suo parto più geniale, Mr. Robot. Game of Thrones svelerà finalmente chi siederà sul trono. The Big Bang Theory e Modern Family non ci intratterranno più tra genuine risate. Si genererà un vuoto seriale che sarà con tutta probabilità accentuato dalla fine di Better Call Saul. Vince Gilligan chiuderà il cerchio su Saul Goodman. Proprio quando più di tutto servirebbe la sua genialità per riempire di nuove storie il nostro anno seriale.
Ci mancherà, Vince Gilligan. Ci mancherà maledettamente come solo un mentore e un modello può mancarci.
Vince Gilligan nasce prima di Vince Gilligan. Nasce prima di Breaking Bad. Prima che quella serie così straordinariamente strutturata lo imponesse al grande pubblico. Nasce in una tiepida giornata di maggio del 1995. Il cielo è terso, la sera frizzante e da qualche parte nella Virginia la famiglia Gilligan attende la messa in onda del ventitreesimo episodio della seconda stagione di X-Files. È un episodio speciale per loro. È l'esordio come writer del quasi trentenne Vince.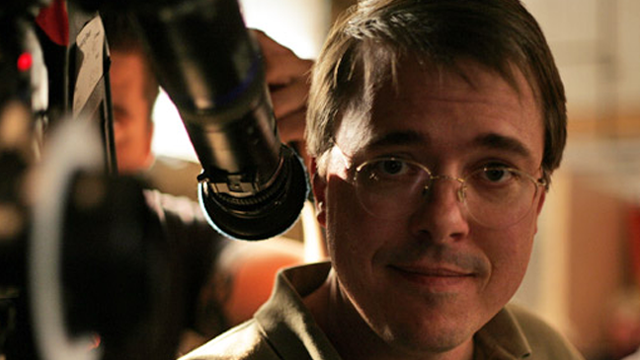 Qualche mese prima Gilligan, scribacchino e portaborse di registi poco noti, aveva scoperto che il suo agente era un amico di Chris Carter, il creatore di X-Files. Gli occhi gli si erano fatti lucidi e aveva spinto con tutte le sue forze per ottenere un incontro. L'incontro alla fine ci fu. Tremante e incerto Gilligan non sapeva cosa dire. Carter lo guardò, bonariamente, e gli chiese se avesse qualche idea per lo show. Il giovane Vince abbassò lo sguardo. Era il momento decisivo della sua vita e sapeva di giocarsi tutto. Aveva paura.
Là per terra vide la sua ombra. Associò i suoi timori a quell'ombra e timidamente, quasi sovrappensiero, iniziò a parlare. "Sarebbe spaventoso se l'ombra avesse vita propria…". Carter lo guardò, ci pensò un attimo e chiese di sviluppare meglio l'idea. Gilligan prese coraggio e dal dialogo sempre più fitto e accalorato tra i due nacque "Luci diffuse", l'esordio come scrittore del futuro ideatore di Breaking Bad. Era nato Vince Gilligan.
Fu il primo scrittore esterno allo staff di X-Files a comporre un episodio.
Un piccolo primato a cui avrebbero fatto seguito ben altri successi. Gilligan divenne sempre più partecipe alla serie. Cinque episodi scritti nella quarta stagione, sei nella quinta e sesta. Crebbe in sicurezza e sfrontatezza. Chris Carter alla fine lo prese da parte. Era di nuovo maggio, erano passati cinque anni. Vince Gilligan ora non tremava più. "Vorrei dirigere il prossimo episodio, pensi sia pronto?". L'ideatore di X-Files gli rivolse quello stesso sguardo bonario che aveva contraddistinto il loro primo incontro e acconsentì. Il 14 maggio del 2000 Vince Gilligan nasceva una seconda volta. La famiglia di nuovo riunita in una sera stranamente simile a quella di cinque anni prima.
Gilligan non era più un ragazzo ma sapeva che quella sarebbe stata l'ulteriore svolta della sua carriera. Meditò a lungo su come impostare l'episodio. Inizialmente pensò a un tema serio e lugubre. Si scrollò le spalle. "Questo non sono io". Iniziò a scrivere a perdifiato. Nasceva così "Il terzo desiderio", la summa di quello che sarebbe stato poi lo stile "alla Vince Gilligan". Inquadrature strette e rapide, attenzione per i dettagli, tagli d'immagine arditi e inusuali.
Ma soprattutto: l'ironia tragica dei suoi personaggi.
Si scava a fondo nella psiche di ognuno e nei desideri che agitano la loro interiorità. Si ride, ma lo si fa quasi con un ghigno. Consapevoli che il comico non è altro che il tragico al suo inizio. Sarà Scully a farsi portavoce del messaggio finale. Questo mondo è lotta. Lotta disperata, folle, contraddittoria. La sofferenza è imprescindibile per l'uomo, impossibile da estirpare senza compromettere anche il concetto stesso di umanità.
Il dolore, a fine episodio, non potrà essere rimosso neanche grazie a un genio della lampada ma un gesto altruistico salverà, comunque, l'uomo. In scena sono già allora tutti gli archetipici personaggi gilligani. Uomini a cavallo di due mondi, ora malvagi, ora buoni. Assurdi inseguitori di una morale personale ambigua.
Dovranno passare otto anni per vedere quei caratteri come protagonisti di un'opera tutta loro. Otto anni affinché quella concezione del mondo si tramuti in Breaking Bad. Nell'idea di un protagonista in negativo ma dannatamente intrigante proprio per questo. La telecamera diventerà il pennello di uno scrittore e regista eccezionale. Curioso indagatore della psiche umana e delle falsità ipocrite che raccontiamo a noi stessi. Gilligan scava a fondo, cerca l'essenza più profonda. Positiva o negativa che sia. Si spinge fino al punto in cui, anzi, quel concetto morale perde rilevanza e non ha più presa.
Walter White si scopre così Heisenberg. Si scopre ciò che è sempre stato nel profondo.
E come finale risoluzione non c'è altro che un uomo destrutturato di tutte le ipocrite e opprimenti convenzioni che si era imposto. La famiglia, il lavoro ordinario, le canoniche relazioni. Un uomo che riscopre un'essenza fatta di violenta affermazione personale e diabolica potenza. Un uomo finalmente libero. La stessa libertà che insegue Jimmy McGill in Better Call Saul. Una figura se possibile ancora più complessa e sfaccettata come ci accorgiamo di episodio in episodio.
In lui è l'eterno balletto di chi agisce in bilico tra due opposti: la strenua Legge e l'illegalità. Attorno a lui operano personaggi altrettanto incerti e incoerenti come Kim e Mike. Tutti drammaticamente scissi tra la volontà di rispettare una morale d'onestà e la tentazione di cadere nel compromesso.
Vince Gilligan è innanzitutto un osservatore. L'occhio della telecamera è il suo occhio. E noi vediamo attraverso di lui.
In Better Call Saul assistiamo a una messa in scena costellata di profondo e costante simbolismo. Dai colori che si contrappongono e si fondono, espressioni di mondi diversi ma in contatto, fino agli sguardi, alle micro-espressioni, ai sospiri e al non detto di ogni eccezionale interprete (Giancarlo Esposito!).
Ci mancherà Better Call Saul. Ci mancherà Vince Gilligan. Avremo nostalgia del suo occhio e dei mondi che crea. Perché dietro quei mondi c'è l'essenza più autentica della nostra vita. Ma forse non finirà qui. Forse Gilligan, dopo Better Call Saul, ci sorprenderà ancora. Si siederà, accetterà una nuova scommessa con un sorrisetto vagamente impresso sul volto e saprà restituire al mondo l'ennesimo personaggio così reale da sembrare vivo. Forse lo farà. Ci speriamo. Ma fino ad allora quanto ci mancherà Vince Gilligan.