Molti fan hanno conosciuto The Witcher leggendo i romanzi di Andrzej Sapkowski. Altri, invece, si sono appassionati alla storia di Geralt di Rivia grazie al videogioco che venne tratto dai libri. In effetti, proprio grazie a questi primi successi, la maggior parte dei lettori e dei giocatori davano per scontato che la serie Netflix avrebbe avuto successo. Per la felicità e soddisfazione di molti così è stato, anzi il successo della serie Netflix è stato tale che si sta già lavorando per una seconda stagione. Eppure, questo ottimo risultato non sarebbe mai stato raggiunto se i dubbi e le paure dell'autore dei romanzi avessero avuto la meglio.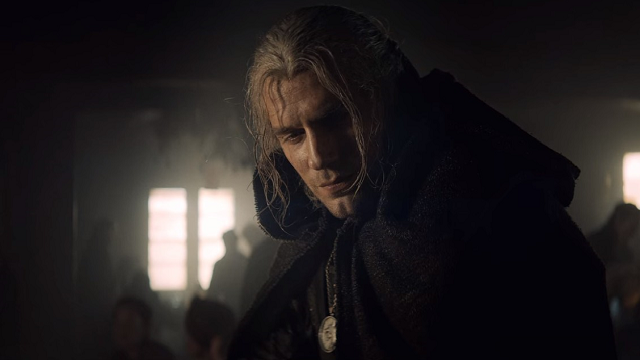 La verità è che non possiamo certo biasimare Sapkowski per essersi dimostrato restìo alla realizzazione di questa nuova serie tv.
Infatti spesso si è dichiarato ancora deluso e scoraggiato dallo scarso successo riservato al primo adattamento cinematografico di The Witcher, risalente al 2002. Si tratta di una film polacco, Wiedźmin, che la critica giudicò molto duramente. Gli ascolti non furono per nulla soddisfacenti e il film cadde nel dimenticatoio, anche perché i fan della storia non lo ritennero per nulla degno e vicino all'avventura dello Strigo narrata nei libri.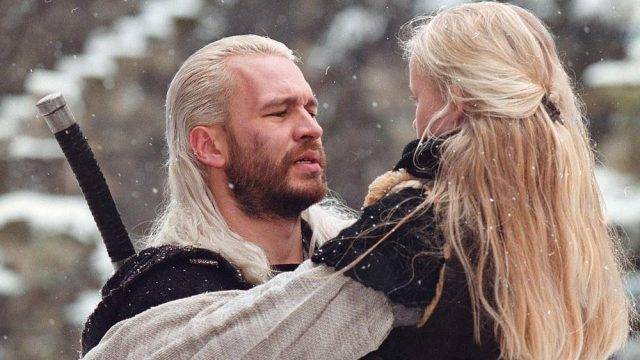 Sapkowski, sulla scia dell'esperienza passata, temendo che anche l'iniziativa di Netflix si rivelasse un disastro, era sicuro di non voler dare adito a questo nuovo progetto. Fortunatamente un certo qualcuno, Tomek Baginski, è riuscito a fargli cambiare idea, determinando la creazione di una delle serie tv in cui alcuni fan hanno già trovato dei legami con Game of Thrones.
È stato Tomek Baginski, produttore esecutivo di The Witcher di Netflix, a rivelarci questi dietro le quinte grazie a un'intervista rilasciata per Comicbook. Scopriamo infatti che per convincere Andrzej Sapkowski c'è voluto davvero un bel po' di tempo. I primi incontri e le prime discussione per la realizzazione del prodotto ebbero inizio nel 2010 e non per realizzare una serie tv, bensì un film.
Però ci siamo riuniti, abbiamo iniziato a parlarne, abbiamo condiviso idee e deciso che, hey, dov'era il rischio?

Tomek Baginski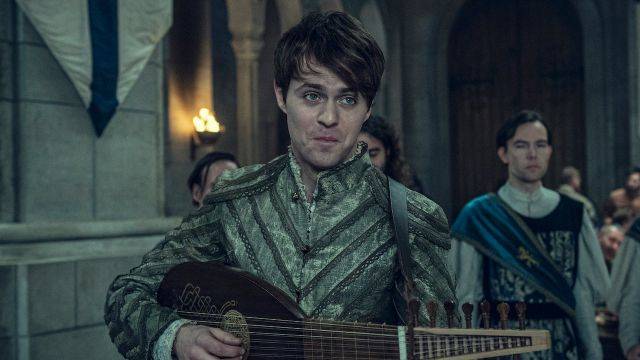 Si decise così per una serie tv. Baginski durante l'intervista ha raccontato che per convincere Sapkowski si soffermò sul fatto che non c'era davvero nulla da perdere poiché le probabilità che il progetto andasse in porto erano davvero molto basse. Invece, fortunatamente, la serie ha avuto successo rendendo questa intervista ricca di soddisfazioni.
Così abbiamo iniziato a lavorarci ed è stato molto aperto. È il tipo di persona che crede veramente nei creatori

Tomek Baginski
Rivela ancora il produttore esecutivo di The Witcher.
Ci dà così un quadro completo della nascita di questo prodotto e anche un ritratto positivo e molto apprezzato di Andrzej Sopkowski. Adesso non ci resta che attendere l'uscita della seconda stagione.