The Witcher, la serie Netflix ispirata alla celebre saga di romanzi fantasy dell'autore polacco Andrzej Sapkowski, ha fatto il boom di visualizzazioni e in poco tempo è diventata un fenomeno di massa, lasciandoci oltretutto un motivetto che difficilmente ci leveremo dalla testa (e che sta causando non pochi problemi al suo interprete, qui la surreale vicenda legata a "Dona un soldo al tuo Witcher").
Lo show, senza alcun motivo, era stato individuato come il degno erede di Game of Thrones ma la storia dello strigo a caccia di mostri e alla ricerca del proprio destino non vuole esserlo. The Witcher è un prodotto che sembra funzionare bene da solo, senza dover subire paragoni pesantissimi, e senza dover badare all'ansia di dover eguagliare nessuno. Non vuole essere l'erede di Game of Thrones e infatti nemmeno ci prova.
Tuttavia, un piccolo legame che lega la nuova pupilla di Netflix con la pluripremiata, storica, e ormai conclusa serie tv ispirata agli infiniti romanzi di Martin c'è. E solo i più incalliti cacciatori di minuziosità e curiosità probabilmente lo sapevano.
Cosa lega dunque The Witcher e Game of Thrones?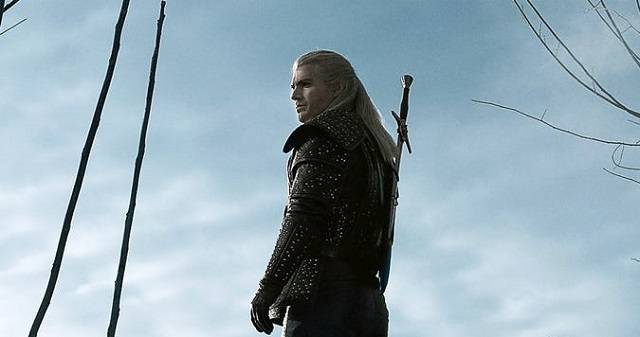 Presto detto: un membro del cast, in una veste del tutto diversa però.
Vladimir Furdik, il volto dietro il Re della Notte, il terribile despota di GoT, era una presenza ricorrente sul set della prima stagione di The Witcher. Il motivo?
L'interprete dell'oscuro nemico della libertà nella perla HBO ha svolto il ruolo di coreografo e allenatore per le scene di combattimento per tutto il cast della serie Netflix. Vogliamo ricordarvi, infatti, che l'attore slovacco nasce come esperto di arti marziali e come stuntman professionista, solo per un caso fortuito ha ottenuto il ruolo del Night King, ad oggi il suo unico incarico attoriale realmente blasonato. La sua incredibile e introvabile storia ve l'abbiamo raccontata noi (la trovate qui). A giudicare il risultato finale, poi, possiamo dire che Fuldik ha svolto un lavoro eccezionale dato che i combattimenti e le battaglie sono uno dei punti di forza dello show incentrato su Geralt di Rivia.
Ecco il Re della Notte sul set insieme ad Anya Chalotra, la potente e bellissima Yennefer!
Come già detto: The Witcher non è l'erede di nessuno e non vuole raccogliere alcuno scettro, ma vuoi o non vuoi un pizzico di Game of Thrones ce l'ha.