Henry Cavill, interprete di Geralt di Rivia nell'adattamento di The Witcher di Netflix, ha espresso la sua impazienza nel tuffarsi sempre di più in questo nuovo mondo. Quando la piattaforma streaming ha annunciato che Cavill avrebbe interpretato il protagonista dei videogiochi, alcuni fan erano piuttosto scettici a causa dei ruoli passati dell'attore.
The Witcher è la risposta di Netflix al colosso Game of Thrones, e prenderà particolarmente spunto dalla serie di libri dell'autore Andrzej Sapkowski. La maggior parte del pubblico conosce il nome dalla serie di videogiochi creati dallo sviluppatore CD Projekt Red. La serie televisiva sarà l'aggiunta più recente a una vasta antologia di adattamenti.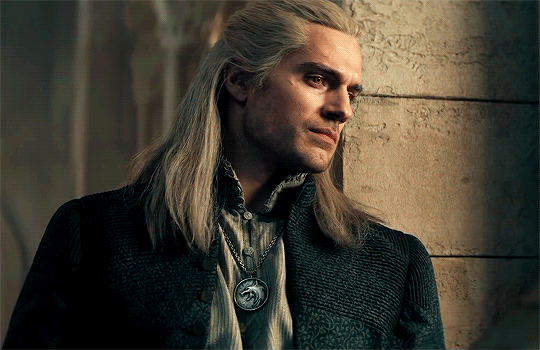 In una recente intervista con Men's Health, Cavill ha espresso di essere molto entusiasta della sua "possibilità di trovare il posto di Geralt nel mondo".
È divertente quanto sia davvero come noi. Geralt ha quel qualcosa nel volersi impegnare duramente e non essere frainteso o non apprezzato. Persone che hanno un'opinione negativa di te, nonostante tu stia davvero cercando di fare la cosa giusta.
Parte di ciò che ha reso The Witcher una serie dal grande successo è stato il modo in cui ha gestito la storia di Geralt, spiegando lentamente cosa significasse essere appunto un "witcher" e dando anche una personalità profonda a colui che non dovrebbe provare emozioni. L'entusiasmo di Cavill è condiviso dai fan desiderosi di vedere l'interpretazione dell'attore. Il fatto che sia pronto a esplorare le grandi domande su Geralt e sul mondo in cui vive dovrebbe rassicurare il pubblico.
Ovviamente Cavill non è estraneo al mondo del franchising, ma sarà interessante vedere come la sua interpretazione risulterà in un mare di contenuti in lizza per riempire il buco lasciato da Game of Thrones.
Non resta dunque che aspettare il 20 dicembre per il debutto su Netflix.