È vero: nell'universo di The Vampire Diaries nessuno resta realmente "morto" a lungo. Eppure, c'è qualcuno all'interno del cast che non è d'accordo con questa tendenza.
Paul Wesley (di cui vi abbiamo raccontato gli esordi assurdi), in una recente uscita al CBS All Access TCA Panel, ha infatti dichiarato che non riporterebbe in vita Stefan Salvatore in nessun revival, tanto meno nello spin-off di The Vampire Diaries e The Originals, intitolato Legacies.
Ecco l'intervista dedicata all'attore di The Vampire Diaries.
Durante l'intervista, gli è stato scherzosamente chiesto quando sarebbe stato annunciato il reboot della più famosa serie dedicata ai vampiri. La sua risposta è stata molto vaga:
In realtà, non mi è stato chiesto nulla. Ma comunque, sfortunatamente, il mio personaggio è morto, quindi sarebbe senza di me.
Al seguito di questa risposta, gli è stato fatto notare come "essere morti" nell'universo di The Vampire Diaries avesse un'importanza relativa.
È la verità. Non significa nulla.
[Risate]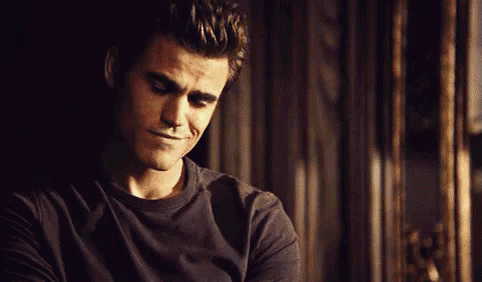 Quando si è parlato del presunto potere di alcuni personaggi – in Legacies – di riesumare i morti, alludendo ancora a un ritorno di Stefan Salvatore, l'attore ha risposto:
Sì, anche questo è vero. "Ohhh, è tornato". No, ma devo essere sincero: non credo possibile possa accadere. E non credo succederà mai. Come potrebbe? Vi immaginate dopo 10-15 anni, palesemente invecchiati, e Ian Somerhalder viene improvvisamente fuori?! No, impossibile. I vampiri possiedono la giovinezza eterna, cosa purtroppo non vera per quanto riguarda noi attori… [Risate]. Quando avranno bisogno di usare effetti speciali per la mia faccia, quello è il momento di smettere.
Sui dettagli relativi ai suoi progetti futuri, Paul chiude così:
Credo che, dopo aver fatto parte di una serie per 8 anni, senti la necessità di testare le tue capacità in altri ruoli. Penso di essere stato davvero fortunato per la fiducia che Kevin mi ha dato con questi nuovi personaggi, che sono l'antitesi del personaggio che invece ho interpretato per 8 anni per la CW. E, in realtà, questo è l'obiettivo. Ogni attore cerca sempre di fare qualcosa di differente e quindi sono davvero grato per quest'opportunità.
Vedrete! È stimolante!