Fra poco meno di due mesi dovrebbe apparire sui nostri cataloghi Netflix un nuovo prodotto originale: parliamo della serie televisiva The Umbrella Academy.
Questo show, come sappiamo, vedrà al centro della trama un nuovo gruppo di supereroi, ma in una chiave diversa da quella alla quale siamo abituati. La domanda che alcuni appassionati di serie televisive si sono fatti è: che futuro ha questo show?
Il creatore del fumetto, frontman della band My Chemical Romance Gerard Way, ha dato finalmente delle risposte a riguardo. Al recente CCXP (Comic Con Experience che si tiene annualmente in Brasile), l'autore e cantante ha rilasciato un'intervista dove si è, appunto, confessato.
Quello che ho fatto per Steve Blackman (lo showrunner della serie tv), e gli sceneggiatori al primo incontro, è stato creare un documento di diciotto pagine che spiegasse tutto. Anche di quei graphic novels che ancora non sono usciti. Ho dato loro così il progetto di quello che succede perché vuoi seminare alcune cose lì dentro per serie future e la speranza è che sia un successo, in modo tale che tu ne faccia ancora di più. Tutti sono molto curiosi di cosa io e Gabriel Ba stiamo creando. Gli inviamo sempre i nuovi fumetti. Vogliono davvero sapere cosa succede.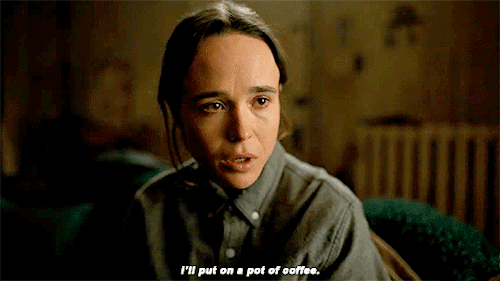 "Anche di quei graphic novels che ancora non sono usciti."
Perché sì, si prospettano altre uscite riguardanti The Umbrella Academy, arrivando così ad un totale di otto graphic novel.
Per adesso quelle uscite e reperibili sono solamente due: The Umbrella Academy: Apocalypse Suite e il sequel The Umbrella Academy: Dallas. La fine della pubblicazione di questa seconda avvenne nel 2009: ben dieci anni fa. La terza graphic novel arriverebbe dunque dopo una lunghissima pausa.
Si spera dunque che il futuro della serie televisiva sia lungo e longevo all'interno del catalogo Netflix. Anche perché le premesse ci sono tutte!