Dopo le dichiarazioni di Jon Bernthal, interprete di Frank Castle, protagonista di The Punisher, tutti i fan della serie tv si sono un po' messi il cuore in pace. Attualmente non abbiamo ancora nessuna notizia sulla cancellazione o rinnovo dello show da parte di Netflix, dunque non sappiamo se il nostro anti eroe preferito riprenderà in mano la pistola per una terza stagione o meno. Come ha riferito Bernthal nei giorni scorsi, questo mondo è un business e, purtroppo, ci sono decisioni difficili da mandare giù e da accettare. Ma non tutti i fan della serie tv sono d'accordo; come non lo erano, d'altro canto, per la cancellazione di Daredevil un po' di tempo fa, la serie madre di tutte quelle targate Marvel.
Giustamente, dopo l'attore protagonista, non potevano mancare le dichiarazioni dei produttori di The Punisher, coloro che hanno voluto portare sul piccolo schermo questo piccolo gioiellino tanto apprezzato dai telespettatori del genere comics. Steve Lightfoot ha esordito dicendo che la fine della seconda stagione chiede proprio il rinnovo per una terza.
Avevamo finito le riprese prima che tutto questo accadesse. Ho lasciato che la seconda stagione si concludesse in modo tale che le persone potessero dire: "Wow! Non vedo l'ora di vedere la terza stagione!"
Malgrado l'ultimo episodio di The Punisher si concluda in modo incerto, Lightfoot ha confermato di aver scritto l'intera stagione al meglio delle sue abilità.
È come accade a qualsiasi prodotto televisivo, tutti abbiamo lavorato a show che non avremmo voluto fossero cancellati. Spero solo si sia percepito il nostro gran lavoro. La mia filosofia è fare ogni stagione come se fosse l'ultima. Non salvare nulla per la prossima. Fare di ogni stagione il meglio, sperando parli da sola.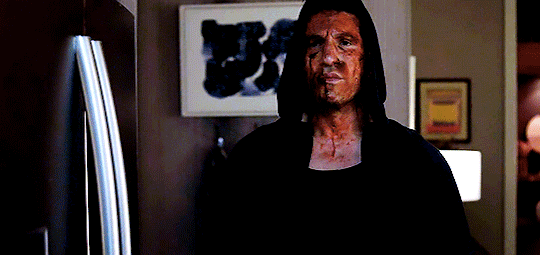 Jeph Loeb, produttore esecutivo di The Punisher e capo della Marvel Television, è ancora dispiaciuto dalla decisione presa dalla piattaforma streaming.
Preferirei non entrare nello specifico, tranne che eravamo e siamo tutt'ora estremamente delusi dalla decisione presa dalla rete. Ma quando sei nel gioco, è tutto ciò che puoi fare. Tutti hanno una serie televisiva preferita che è stata cancellata su ogni emittente, e adesso noi ci siamo trovati nello stesso punto.
Ci sarà una terza stagione di The Punisher oppure la cancellazione è più vicina di quello che pensiamo?