Nonostante la seconda stagione appena sbarcata sul catalogo di Netflix, i fan della serie tv The Punisher aspettano notizie sul suo futuro, soprattutto in seguito alla cancellazione della capostipite Daredevil. Un futuro che, per adesso, sembra abbastanza incerto, seppur rimanga uno degli show con più potenziale del gruppo Marvel.
Nessuno rimase sorpreso della cancellazione di Iron Fist subito dopo il debutto della seconda stagione. La serie tv fu contestata (se non addirittura massacrata) dalla critica per molti suoi aspetti; nonostante ciò, proprio la seconda stagione risultò migliore della prima.
La piattaforma streaming sconvolse tutti una settimana dopo, annunciando la cancellazione di Luke Cage, che invece sembrava avere molto più potenziale di Iron Fist.
Chi ha realizzato che potrebbe essere l'ultima volta a vestire i panni dell'anti eroe Frank Castle in The Punisher, è proprio l'attore protagonista Jon Bernthal.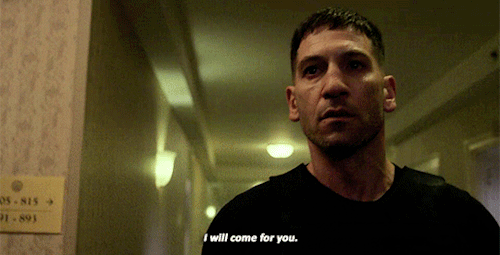 Bernthal ha così dichiarato in una recente intervista a Variety:
Conosco la realtà della situazione e sono in pace con essa. Mi preoccupo davvero solo delle cose che posso controllare. Quando interpreto un personaggio e sto facendo il lavoro ed è proprio li davanti a me, faccio tutto il possibile per renderlo al meglio. Ma in questo business c'è così tanto che non possiamo controllare. Qualunque cosa stia succedendo con questi show, queste decisioni vengono prese in stanze in cui non sono invitato e sono d'accordo.
È sicuramente ammirevole come l'attore abbia realizzato in anticipo che The Punisher potrebbe concludersi con questa seconda stagione. A differenza del collega Charlie Cox, attore protagonista di Daredevil, che ancora spera in un cambio di rotta da parte di Netflix e della Marvel.
Jessica Jones rimane l'ultima a dover debuttare dei Defenders con la nuova stagione: ma anche il destino dell'investigatrice privata sembrerebbe già certo.
La speranza rimane comunque l'ultima a morire.