The Crown è una delle Serie Tv di Netfix più amate dal pubblico e dalla critica. Claire Foy (interprete della regina Elisabetta) è stata la protagonista indiscussa della Serie.
Ma sono emersi dettagli sulla differenza di salario tra lei e il suo co-protagonista maschile.
Ad una conferenza in Israele ai produttori esecutivi Suzanne Mackie e Andy Harries è stato chiesto se Claire Foy fosse stata pagata meno rispetto a Matt Smith (interprete del principe Filippo). La risposta è stata affermativa.
I due produttori hanno rivelato che Matt Smith è stato pagato di più a causa della sua notorietà derivante dal ruolo dell'Undicesimo Dottore nella Serie Tv britannica Doctor Who.
Entrambi hanno affermato che questa pratica sarà cambiata nelle prossime stagioni:
"D'ora in avanti, nessuno avrà una paga maggiore rispetto a quella della Regina".
Foy ha interpretato la Regina nella Serie Tv scritta da Peter Morgan, venendo nominata a numerosi premi, tra cui BAFTA, Primetime Emmy Awards e Satellite Awards. Per il suo lavoro nei panni della regina Elisabetta ha vinto un Golden Globe e due SAG Awards.
La questione della parità di salario è un tema molto discusso a Hollywood e nello showbusiness, supportato anche da movimenti come l'organizzazione Time's Up.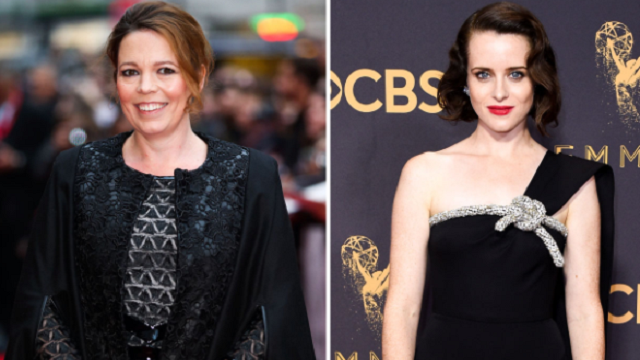 Nella prossima stagione di The Crown non rivedremo più Claire Foy e Matt Smith nei panni dei due regnanti inglesi. Al loro posto troveremo Olivia Colman e, forse, Hugh Laurie. I casting per il principe Filippo adulto si stanno dimostrando faticosi: si era prima pensato a Paul Bettany, ma la notizia del suo coinvolgimento è stata smentita. Helena Boham-Carter sarà la principessa Margaret interpretata nelle due passate stagioni da Vanessa Kirby.
Sempre alla conferenza, Harries ha parlato della terza e quarta stagione:
"Le due prossime stagioni ci diranno se la Serie Tv ha la stoffa per sopravvivere, visto che cambieremo cast."
Le riprese della terza stagione inizieranno a luglio 2018.