Nel mese di gennaio era stata rilasciata la notizia – successivamente smentita – che il personaggio del principe Filippo in The Crown sarebbe stato interpretato da Paul Bettany. Adesso, invece, l'emittente streaming Netflix avrebbe ufficializzato l'artista che probabilmente sostituirà Matt Smith sarà un altro attore molto amato dal pubblico. Parliamo di Hugh Laurie, divenuto celebre nel mondo della Televisione per il suo ruolo di protagonista in Dottor House.
Sembrerebbe che lo showrunner della Serie Televisiva, Peter Morgan, sia stato fondamentale e particolarmente scrupoloso nella scelta dell'attore per questo ruolo.
Nella prima stagione di The Crown abbiamo visto gli anni che andavano dal 1947 (l'anno del matrimonio fra la Regina Elisabetta ed il principe Filippo), fino al 1956. La seconda stagione, invece, ha ricoperto il periodo storico fino al 1964. La terza stagione, a detta delle numerose indiscrezioni provenienti dal set, avrà un salto temporale di almeno dieci anni.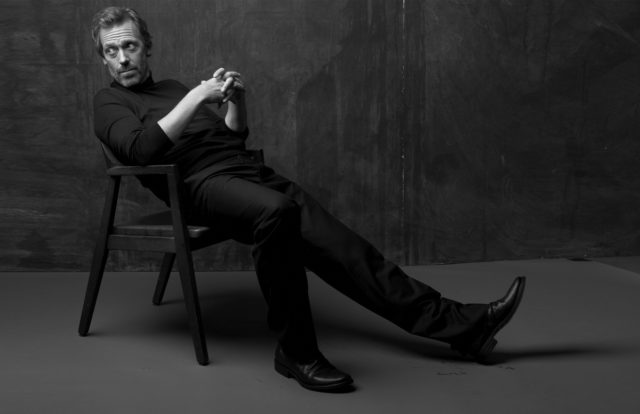 Oltre a Matt Smith, come sappiamo, verranno sostituite anche Claire Foy e Vanessa Kirby, rispettivamente da: Olivia Colman (Regina Elisabetta) ed Helena Bonahm Carter (principessa Margaret).
La scelta da parte della produzione di sostituire il cast con attori diversi era stata decisa già da prima del debutto della prima stagione. Una decisione che molti telespettatori della Serie Televisiva non hanno accolto positivamente.
Ad ogni modo, se Hugh Laurie, dovesse accettare l'offerta ricevuta dal colosso dello streaming, si ritroverebbe nuovamente su un set insieme alla Colman. I due, infatti, hanno già lavorato insieme precedentemente ad un'altra Serie Televisiva: The Night Manager, prodotta dall'emittente BBC.
The Crown, attualmente, ha ricevuto il primato di Serie Televisiva più costosa di sempre. Parliamo infatti di un budget di 130 milioni di dollari a stagione.
A questo punto, non possiamo far altro che aspettare ulteriori conferme se Laurie parteciperà o meno alle prossime due stagioni di The Crown o, se per l'ennesima volta, ci hanno giocato uno strano scherzo.