Proprio come i fan di The Big Bang Theory anche Kaley Cuoco non vuole che la sitcom finisca. Lei è uno dei membri originali del cast e non c'è da stupirsi che si stia facendo fatica a venire a patti con il fatto che presto la serie finirà. Kaley ha interpretato il personaggio di Penny per 12 stagioni e nella vita reale ha avuto una storia con il co-protagonista, Leonard. La decisione di chiudere la serie è arrivata giusto una settimana prima dell'avvio della 12° stagione. I rapporti affermano che la decisione di Jim Parsons di non voler tornare sul set è stata fatale per la cancellazione.
Dal punto di vista della rete (CBS), il rinnovo di The Big Bang Theory sarebbe stato quasi un gioco da ragazzi. La serie tv ha continuato per oltre un decennio a primeggiare nelle classifiche settimanale dei rating. Ecco perché, pur di non farsela scappare, la CBS aveva offerto un aumento di stipendio a tutti. Se Parsons ha chiuso definitivamente i suoi rapporti con Sheldon, questo non vale per il resto del cast che continuerebbe all'infinito. Parlando con Entertainment Tonight al tappeto rosso dei Golden Globes, la Cuoco ha ammesso che non vuole salutare quella che per lei ormai è una famiglia. Inoltre, ha suggerito l'idea di un reboot della sitcom nel 2020 in cui sarebbe stata in grado di riprendere il suo personaggio.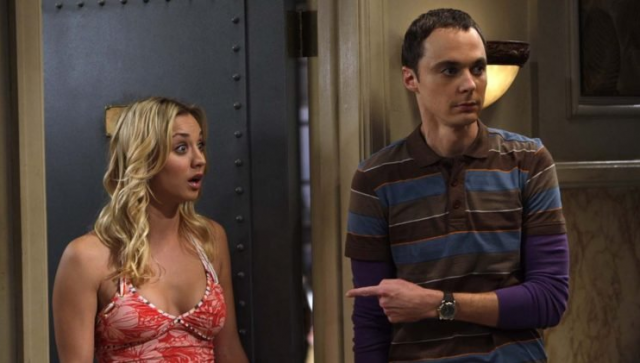 "Tutti stanno facendo un reboot, potremmo farlo anche in un anno, mi sta bene", ha detto. Ma queste sono solo ipotesi. Tuttavia, il fatto di non voler rinunciare completamente al franchise potrebbe dare alla CBS l'idea di uno spin-off, magari riguardo Penny e Leonard. Soprattutto guardando quanto successo ha avuto il primo spin-off Young Sheldon, sarebbe una bella idea. Ma al momento l'unica cosa a cui siamo in grado di pensare sono i tredici episodi che ci divideranno per sempre dalla banda di nerd più disadattata di sempre.
Siete pronti a dire addio a The Big Bang Theory?