Sembra passata un'eternità dall'ultima uscita della dodicesima stagione di The Big Bang Theory. Questo perché le pause invernali si allungano sempre di più. Se poi si tiene in considerazione il fatto che negli USA si celebra anche il giorno del Ringraziamento a fine novembre, le feste non finiscono mai. Questa volta però è stato diverso. Perché? Beh, perché siamo consapevoli di una cosa.
The Big Bang Theory sta per terminare e ovviamente noi non siamo pronti.
Come potremmo? Ne abbiamo discusso parecchio (anche qui), ma non siamo mai realmente riusciti a superare la cosa. Né tantomeno a conviverci pacificamente. Ecco perché, d'ora in poi, ogni nuova puntata si lascerà dietro un leggero senso di malinconia. Ma concentriamoci sull'ultimo episodio, The Paintball Scattering.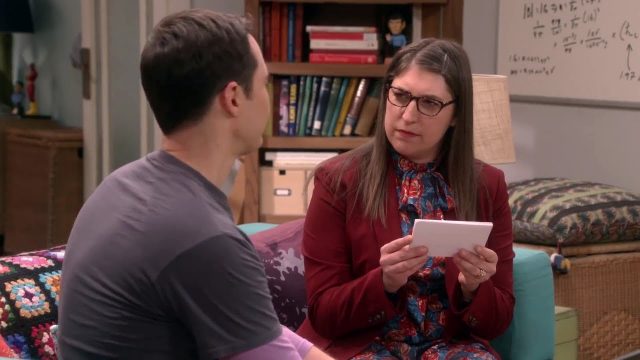 Durante il corso di questa dodicesima stagione ci sono state molte cose che non ci hanno convinto del tutto. Situazioni che sembravano irrisolte o che sapevamo avrebbero richiesto ulteriori approfondimenti. È per questo che aspettavamo con ansia che gli scrittori di The Big Bang Theory ci regalassero questa puntata. Tutto si può dire, tranne che sia stata noiosa. È sembrato, invece, che tutti (o quasi) i nodi siano venuti al pettine per quanto riguarda le vite amorose dei protagonisti. Il tutto durante un'avvincente partita a Paintball. Le coppie che riescono a schivare una pallottola di vernice sono Howard e Bernadette, più uniti che mai, Leonard e Penny (a sorpresa), e Sheldon e Amy, che devono però fare i conti con il caratterino del fisico teorico, mentre presentano la loro scoperta.
Il miracolo scientifico: Stuart e Denise
Giusto per partire dalla coppia che ci ha fatto dubitare di più, parliamo di Stuart e Denise. Quando i due si sono messi insieme, non è stata una sorpresa. D'altronde, l'arrivo della ragazza non poteva essere casuale. Trovare qualcuno a cui potesse piacere Stuart, così da regalare anche a lui un finale felice, è stato difficile. Bisogna ammettere che anche in questo caso il lavoro di scrittura è stato ottimo. C'è solo un problema: Stuart è pur sempre Stuart. Lo conosciamo da troppo tempo. C'è stato un momento in cui lo si considerava perfino un ragazzo normale. Man mano che passava il tempo, però, ci ha rivelato la sua vera natura. Tutte le sue insicurezze sono finite in mezzo al suo rapporto con Denise. Ora che lei è pronta a fare un passo avanti e andare a convivere, Stuart si fa prendere dal panico. Un classico.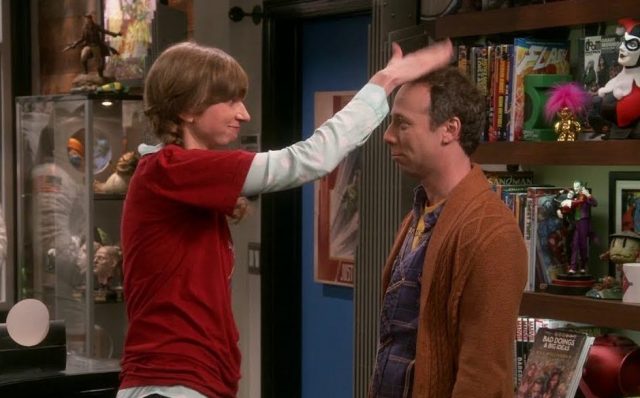 Tra Raj e Anu è scoppiata la tempesta?
Ciò per cui eravamo tutti realmente preoccupati era la relazione tra Raj e Anu. Ancora non va giù la storia del matrimonio combinato. Abbiamo potuto constatare che lei non sia poi così male e che stiano bene insieme. Eppure, non siamo ancora convinti del tutto e questa puntata di The Big Bang Theory non ha fatto altro che aumentare i nostri sospetti. I due si sono resi conto di quello a cui stavano davvero andando incontro: un matrimonio con una persona che conoscono a malapena. Non sappiamo di preciso come siano finite le cose tra i due. L'episodio in cui uno dei due non dimostra fiducia nell'altro è finalmente arrivato. Perchè sposarsi se non si ha fiducia nel proprio partner? Come si fa a fidarsi di qualcuno, tanto da volerci passare il resto della vita assieme? A maggior ragione se ci si conosce da poco.
Alla luce di quanto è accaduto, tra tutti i problemi di coppia di cui abbiamo parlato, Leonard e Penny non sono stati protagonisti di questa puntata. Il che fa insospettire, soprattutto se si considerano i loro trascorsi. Molte persone, infatti, hanno dubitato della coppia. Certo, i due sono stati la colonna portante della serie e senza di loro non ci sarebbe stato niente. Pensateci bene. Niente storia divertente che mette in risalto le differenze tra nerd e non-nerd. Tutto il tira e molla che abbiamo vissuto per tutte le passate 11 stagioni si è riconfermato anche all'inizio di questa. E noi sappiamo bene che il loro matrimonio non è servito ad annullare le differenze tra Leonard e Penny, ma sarebbe davvero brutto se si lasciassero.