Il tempo scorre inesorabile e la conclusione di The Big Bang Theory, nonostante la notizia sia arrivata ormai mesi fa, continua a intristire i fan e anche gli attori di questa bellissima comedy (potete leggere qui l'addio dei protagonisti della serie). Kaley Cuoco, interprete di Penny, non è pronta a lasciarsi alle spalle così facilmente quest'esperienza e sta pianificando qualcosa di geniale per prolungarne le emozioni.
Se seguite la star su Instagram forse avrete notato la comparsa, qua e là, di polaroid che raccontano il backstage della serie (con l'hashtag #kaleyspolaroids). Foto con guest star, immagini delle cene sul divano, istantanee di momenti affettuosi.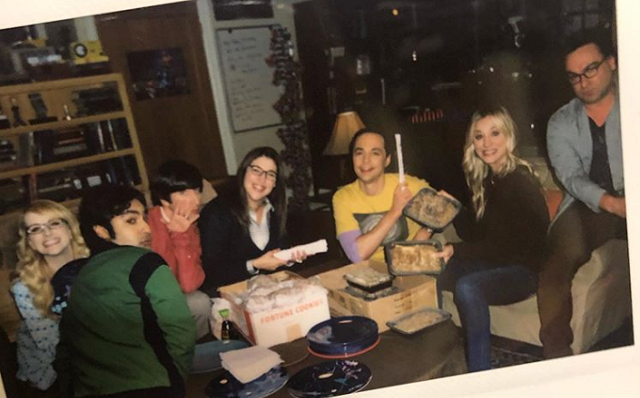 La protagonista di The Big Bang Theory non si limiterà solo a condividere foto su Instagram per combattere la nostalgia.
Il piano di Kaley è chiaro: raccogliere tutte le sue polaroid (più di 2.000) in un libro tributo che i fan della serie adoreranno. Non è chiaro se questo libro fosse un suo progetto da sempre (dopotutto chi si aspettava un successo così straordinario?), ma sappiamo solo che l'attrice ha anche foto del dietro le quinte dei primissimi episodi!
Aspetterò un anno o due, ma lo scopo delle polaroid è questo. Penso che i fan saranno entusiasti. Potrebbe venire un bel libro da tenere sul tavolino da caffè. Ho delle foto straordinarie, come scene del pilot che sono davvero qualcosa di incredibile.
Perché aspettare tutto questo tempo? Tra un paio d'anni il finale della serie sarà ormai lontano, ma di certo non dai cuori degli spettatori appassionati. Ci sono serie finite da anni che non smettono di emozionare e crediamo tutti, l'interprete di Penny in primis, che per Big Bang Theory succederà la stessa cosa.
Inoltre Kaley si occuperà in prima persona della selezione delle polaroid e di riconoscere quel fil rouge che le legherà tutte, per ricostruire la storia fantastica della serie comedy.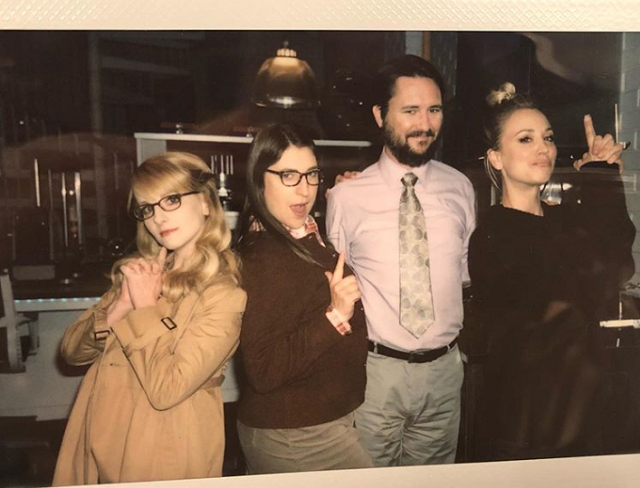 Abbiamo l'impressione che questo libro sarà come uno scrapbook che racconta una vacanza indimenticabile, confezionato da un'amica di vecchia data.
Kaley Cuoco ha già altri lavori in ballo: darà la voce a Harley Quinn nella serie animata sul personaggio DC e vuole sviluppare diversi progetti con la sua compagnia di produzione Yes, Norman Productions. Ma è difficile lasciare andare dodici anni di lavoro, risate e famiglia così facilmente:
Abbiamo percorso una strada magnifica tutti insieme e quest'esperienza mi ha cambiato la vita. Anche se fosse finita tra dieci anni il cuore mi si sarebbe spezzato in due ugualmente.
Anche a noi Kaley, anche a noi. Almeno abbiamo qualcosa da attendere con impazienza! Quanti di voi stanno già facendo posto al libro di polaroid su The Big Bang Theory? La primavera è tempo di pulizie, quindi non ci sono scuse!