Se fate parte della nostra Comunità di Recupero, sapete bene di cosa sto parlando. Guardare le serie tv è bello, lo sappiamo bene, ma ha anche degli aspetti negativi. Come tutte le cose che ci piacciono d'altra parte.
Iniziare la prima stagione di una nuova serie tv è un patto con noi stessi. Siamo davvero pronti a seguire qualcosa che potrebbe potenzialmente durare anni? Qualcosa che potrebbe andare incontro persino a una cancellazione prematura? Queste, si sa, non sono decisioni da prendere alla leggera.
Forse qualcuno penserà che io sia pazza a parlare in questo modo, ma so che Sheldon Cooper mi comprenderebbe alla perfezione.
Le serie tv non sono infinite, tranne forse alcune come I Simpson o Grey's Anatomy. Sappiamo che, prima o poi, ci toccherà andare incontro al loro finale. Il vero problema, però, si pone nel momento in cui quei personaggi sullo schermo ci sembra di conoscerli sul serio. La parte difficile arriverà quando ci renderemo conto che tifiamo davvero per loro e che quindi vederli arrivare a una conclusione ci farà sentire come se avessimo perso degli amici.
Che il finale di una serie tv ci piaccia o meno, infatti, la sensazione è inizialmente la stessa. Se l'opera che abbiamo visto ci ha lasciato il segno pensiamo che non troveremo mai più qualcosa di simile.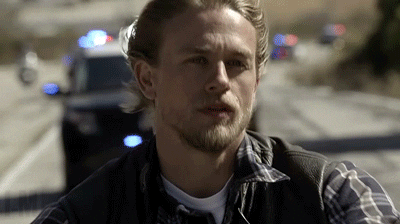 Prendiamo Sons of Anarchy per esempio. I Samcro ci hanno tenuti con gli occhi incollati allo schermo per 7 stagioni. 92 episodi di tensione, azione e dramma ci hanno fatto a dir poco innamorare di tutto ciò che riguardasse il club di motociclisti di Charming. Sapevamo che il finale sarebbe arrivato e che, con molta probabilità, ci avrebbe spezzato il cuore.
Probabilmente però non immaginavamo che sarebbe stata una di quelle serie tv in grado di lasciarci una tale sensazione, un misto tra inquietudine e disagio. Il finale, dal punto di vista emotivo, è praticamente perfetto e non sarebbe potuto essere migliore di così. Ma sono proprio queste caratteristiche a rendere il finale di Sons of Anarchy uno di quelli da vuoto cosmico.
Oppure pensiamo a Breaking Bad. Un finale "giusto", coerente dal punto di vista narrativo. Eppure ugualmente emozionante, memori della grande avventura che abbiamo intrapreso iniziandola. Ma anche i finali più controversi o quelli che hanno deluso la maggior parte dei fan sono compresi in questo discorso. Anche loro lasciano un vuoto devastante e inesorabile.
Un ultimo episodio molto discusso e criticato è stato quello di Dexter. Chi mai avrebbe potuto pensare a un finale del genere per il tanto amato serial killer? Lo stesso vale per Lost. Anni e anni di teorie e poi c'è stato "quel" finale. Molti l'hanno detestato, altrettanti l'hanno amato e si sono commossi; ma un'esperienza del genere, con una serie tv del genere ti lascia per forza qualcosa: già, un vuoto incolmabile.
Friends, Scrubs, How I Met Your Mother, The Shield, I Soprano, Six Feet Under, Una Mamma per Amica. Generi diversi, ma medesima, ineluttabile sensazione. Alla quale non sfuggono nemmeno le serie tv che sono state cancellate, in cui spesso il vuoto è prima di tutto narrativo.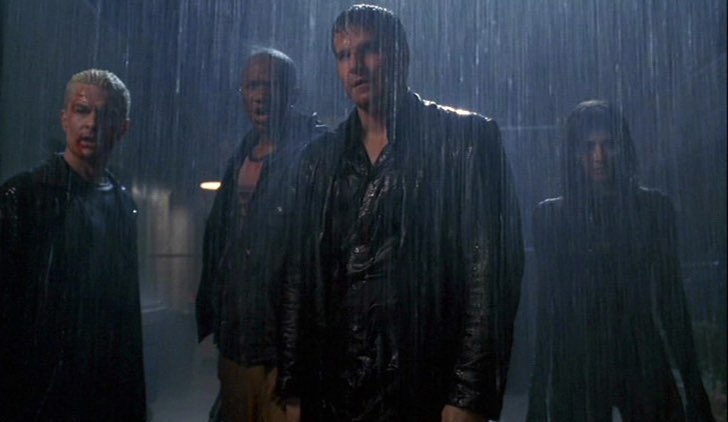 Se volessimo andare un po' indietro nel tempo potremmo citare serie come My Name Is Earl e Tru Calling o lo spin-off di Buffy l'Ammazzavampiri, Angel. Più recentemente Daredevil.
Tru Calling ha avuto un finale che ci ha lasciati a dir poco senza parole e, a distanza di anni, continuano ancora a farci pensare a come si sarebbe potuta evolvere la storia. E invece Angel? L'ultimo episodio della quinta stagione ci ha lasciati con un cliffhanger pazzesco. Il protagonista ci saluta con un "Mettiamoci al lavoro"  (rivolto a Spike, Gunn e Illyria) che ancora rimbomba nelle nostre menti. Innescando inevitabilmente nostalgia e ricordo.
Perchè è vero che le serie tv sono un passatempo. Ma nessuno ha mai posto un limite di affezione a un passatempo e tutto ciò che ne deriva. Ed è così che, tra risate e vari momenti felici, riceviamo anche diversi istanti di tristezza: i finali.