TIMvision ha messo a disposizione, in prima visione per tutti i suoi clienti, le prime due stagioni di The Art Of More, con Dennis Quaid.
La Serie annovera un cast di ottimo livello. Oltre alla nomination Goldel Globe Dennis Quaid, abbiamo Christian Cooke (Doctor Who), Kate Bosworth (Superman Returns) e Cary Elwes (Saw – L'enigmista, X-Files).
The Art Of More è una Serie drama creata da Chuck Rose che descrive lo sfrenato mondo delle aste di case di lusso a New York dal punto di vista di Graham Connor (Cooke). Connor è un trentenne che sfrutta i contatti che ha messo in piedi durante il periodo militare obbligatorio per coltivare la sua immensa passione per l'arte e inserirsi nel settore delle case di lusso all'asta.
Graham Connor cerca di farsi il nome nel settore anche grazie all'aiuto del suo "mentore" Arthur Davenport (Cary Elwes) sfruttando e rifornendosi nel business in cui Davenport lavora. Il mentore è un collezionista d'arte e di antichità illegali ed opera nel mondo  del contrabbando, furto e contraffazione che vale più di 10 miliardi di dollari.
Ma entrambi non hanno fatto i conti con Samuel Brukner ( Dennis Quaid), uno spietato donnaiolo e un corrotto guru del settore, che metterà loro i bastoni tra le ruote per tirare senza pietà acqua al suo mulino (o meglio soldi nel suo portafoglio).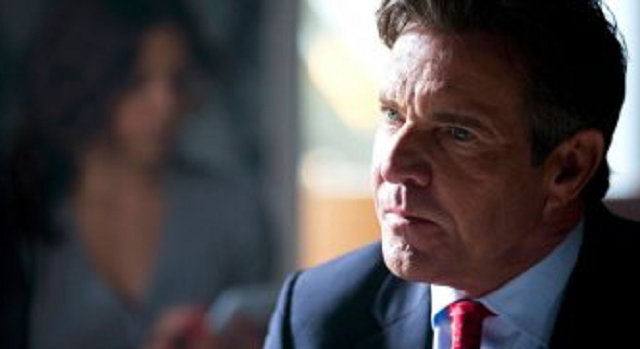 The Art Of More ha ottenuto una buonissima opinione dalla critica americana, e parliamo dei più grandi giornali della nazione, come il Wall Street Journal, il New York Times o Entertainment Weekly. Insomma, pareri autorevoli che esaltano anche la verosimiglianza della storia.
Per questo The Art Of More si profila come un drama accattivante, una sfida a scacchi tra due opposti schieramenti sulla scia di Billions, perfetto per chi ama i prodotti ricchi di suspance ed apprezza un'ottima sceneggiatura.