Il lunedì che vi attende sembra protrarsi all'infinito e l'idea potrebbe farvi impazzire? Rimpiangete di aver visto in un solo fine settimana tutto The Enf of the F***ing World e tutta la seconda stagione di Dirk Gently?
Mantenete la calma con queste 7 buone notizie sulle Serie Tv che vi miglioreranno la giornata.
YOUNG SHELDON: RINNOVATA UFFICIALMENTE PER UNA SECONDA STAGIONE
La CBS ha ufficialmente rinnovato Young Sheldon per una seconda stagione. La Serie ha avuto un ottimo successo, al contrario dell'agonizzante Serie madre Big Bang Theory che sta perdendo sempre più pubblico. Il talentuoso e adorabile Iain Armitage (Big Little Lies) interpreta fedelmente il giovane Sheldon Lee Cooper alle prese con la sua nuova vita nello stesso liceo frequentato dal fratello e in cui il padre insegna Ed. Fisica.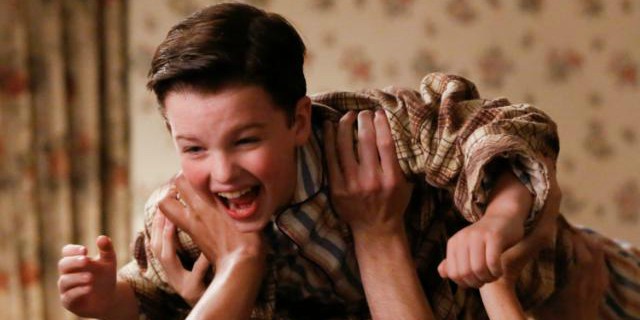 In Young Sheldon possiamo intravedere numerosi personaggi menzionati dall'adulto Sheldon e comprenderne meglio molti aspetti caratteriali senza mai tralasciare la famiglia che lo circonda, indubbiamente impreparata a crescere un futuro genio della fisica teorica nel Taxas degli anni '80.