Altre novità per The Stand, la serie basata sul romanzo di Stephen King. Circa un mese fa c'erano state le prime indiscrezioni sui membri del cast (ne avevamo parlato in questo articolo). Alcune di queste indiscrezioni sono ora diventate certezza: confermati James Marsden, Amber Heard, Odessa Young ed Henry Zaga rispettivamente nei ruoli di Stu Redman, Nadine Cross, Frannie Goldsmith e Nick Andros.
Ancora non ci sono conferme per quanto riguarda Whoopi Goldberg o Greg Kinnear, né si sa nulla quale ruolo avrà Marilyn Manson o chi interpreterà il malvagio Randall Flagg. C'è però un'altra notizia della quale i fan de L'ombra dello scorpione potranno rallegrarsi: a scrivere l'episodio finale di The Stand è stato Stephen King in persona.
King stesso ha commentato la notizia con un tweet:
Lo script per l'episodio finale è completo. Sono grato a Josh Boone per avermi dato questa possibilità, perché ho avuto in mente quella storia per il finale per trent'anni.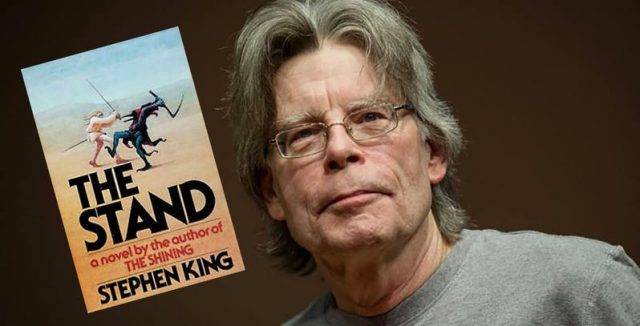 Non solo King ha scritto il finale della serie, ma ha anche scritto un nuovo finale per la storia. L'episodio conclusivo non si fermerà dove si è chiuso l'epilogo del romanzo. Gli eventi proseguiranno, coprendo un periodo più lungo, e riveleranno molto di più del destino dei protagonisti dopo il confronto finale.
L'epilogo del libro copriva già un periodo di tempo discretamente lungo, ma lasciava il lettore con un finale incerto. È possibile che questo nuovo finale dia agli spettatori una vera e propria chiusura. Il fatto poi che la mente dietro di esso sia proprio quella di Stephen King non può che essere motivo di conforto. L'ombra dello scorpione è uno dei romanzi più amati dell'autore, e che sia coinvolto nell'adattamento di The Stand e che sia proprio lui ad essersi occupato del finale è una garanzia che ciò che vedremo sarà in linea con lo spirito dell'opera originale.