Le porte del carcere di Orange is the New Black si stanno per chiudere: la serie tv, infatti, si sta avvicinando alla sua conclusione.
Tramite un video rilasciato sui canali social ufficiali, le attrici del cast hanno rivelato che la serie tv è stata cancellata. La settima stagione di Orange is the New Black – che arriverà su Netflix nel 2019 – sarà l'ultima.
Warning: This may make you cry. The Final Season, 2019. #OITNB pic.twitter.com/bUp2yY0aoK

— Orange Is the New… (@OITNB) 17 ottobre 2018
Nel video le attrici hanno dato la notizia e ringraziato i fan:
Taylor Schilling (Piper Chapman): L'ultima stagione sta per arrivare. Grazie molte per il vostro supporto.
Laura Prepon (Alex Vause): L'ultima stagione di Orange… ma i nostri rapporti continueranno anche dopo la serie tv.
Yael Stone (Lorna Morello): La settima stagione… è la fine.
Kate Mulgrew (Galina 'Red' Reznikov): Mi mancherà recitare in una delle serie tv più innovative, controverse e originali di questo decennio.
Dasha Polanco (Dayanara Diaz): Sette anni, è stato un gran bel viaggio. Voglio ringraziarvi dal profondo del mio cuore.
Selenis Leyva (Gloria Mendoza): Cosa mi mancherà di più? Dopo sette stagioni, voi: i fan.
Taryn Manning (Tiffany 'Pennsatucky' Doggett): È stato un viaggio fantastico, un'esperienza fantastica.
Natasha Lyonne (Nicki Nichols): Mi mancherà un sacco questa serie tv. Vi amo, amo questa serie tv!
Uzo Aduba (Suzanne 'Crazy Eyes' Warren): Sono molto grata per i momenti divertenti, per le amicizie, l'amore, la famiglia che abbiamo creato. Non sarete delusi dalla settima stagione. È una stagione che non vi dimenticherete. Vi daremo tutto quello che avete sempre voluto, e anche di più. Grazie, grazie, grazie.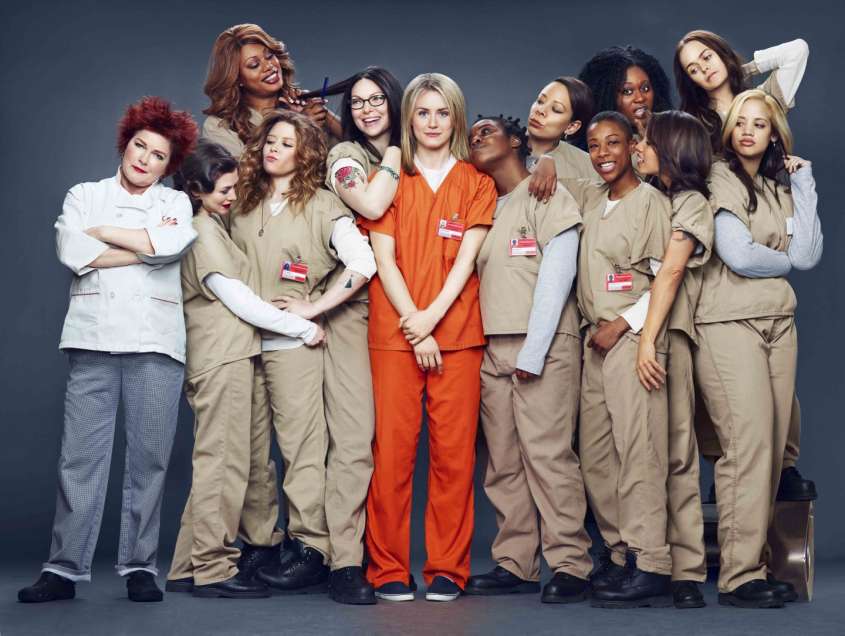 La sesta stagione si è conclusa con il rilascio anticipato di Piper: già qualche mese fa Taylor Schilling aveva raccontato di essere ormai pronta a dire addio alla serie tv.
Per altri due personaggi, invece, le cose si complicano: Taystee (Danielle Brooks) è stata condannata per un omicidio che non ha commesso mentre Blanca (Laura Gomez) è stata deportata in un centro di detenzione per immigrati. Certamente la settima stagione seguirà i loro percorsi e quelli delle altre detenute, per dare – si spera – a tutte una conclusione.