Netflix, il principale servizio di intrattenimento su Internet al mondo, ha annunciato tre nuove serie di fantascienza The I-Land, October Faction e Warrior Nun. Queste nuove serie si uniscono alla crescente serie fantascientifica di Netflix che include annunci recenti di The Order, Wu Assassins, Locke & Key, V Wars e Another Life.
Basandosi sul successo della serie di fumetti IDW scritta da Steve Niles, October Faction (che conta 10 episodi) segue i cacciatori di mostri globetrotter Fred e Deloris Allen che, dopo la morte del padre di Fred, tornano nella loro città natale nello stato di New York con i loro figli adolescenti Geoff e Viv. Mentre la famiglia si adegua, Fred e Deloris devono nascondere le loro identità come membri di un'organizzazione segreta, e i nostri eroi scoprono presto che la loro nuova di piccola città non è idilliaca come sembra.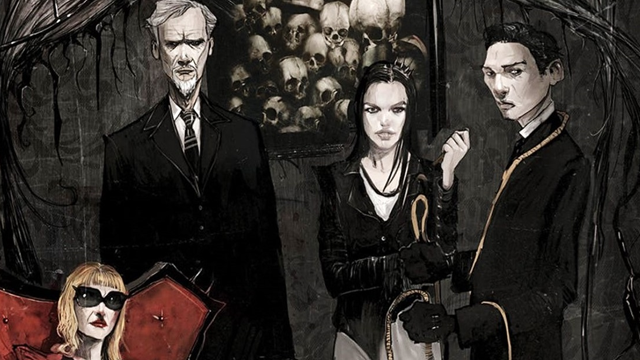 The I-Land con sette episodi sarà una nuova serie di avventure d'azione fantascientifiche. Quando dieci persone si svegliano su un'isola insidiosa senza alcun ricordo di chi siano o di come siano arrivati ​​lì, partono per un viaggio per tornare a casa. Presto scopriranno che questo mondo non è come sembra. Di fronte alle estreme sfide psicologiche e fisiche dell'isola, dovranno rispondere a sé stessi o moriranno. Al momento si sanno già tre membri del cast: Kate Bosworth, Natalie Martinez e Alex Pettyfer.
Ispirato ai romanzi di Manga, Warrior Nun con i suoi dieci episodi ruoterà attorno a una donna di 19 anni che si sveglia in un obitorio con una nuova prospettiva di vita e un divino artifact incastonato nella sua schiena. Scopre che ora fa parte di un antico ordine che è stato incaricato di combattere i demoni sulla Terra e le potenti forze che rappresentano sia il paradiso che l'inferno vogliono trovarla e controllarla.
Vi siete incuriositi un po' è vero? Speriamo solo di sapere nuovi dettagli al più presto