La trasformazione di Netflix è definitivamente avvenuta: da globetrotter seriale per scovare i migliori contenuti di qualità al mondo (come quando andò a pescare un gioiellino di period drama in Cina) a esploratrice di tutte le location possibili per produrre i suoi contenuti, spesso e volentieri battezzando le stesse location sul piano seriale. Lo ha fatto con l'Arabia, adesso è arrivato il turno dell'Africa con Queen Sono, che debutterà sugli schermi della piattaforma nel 2019.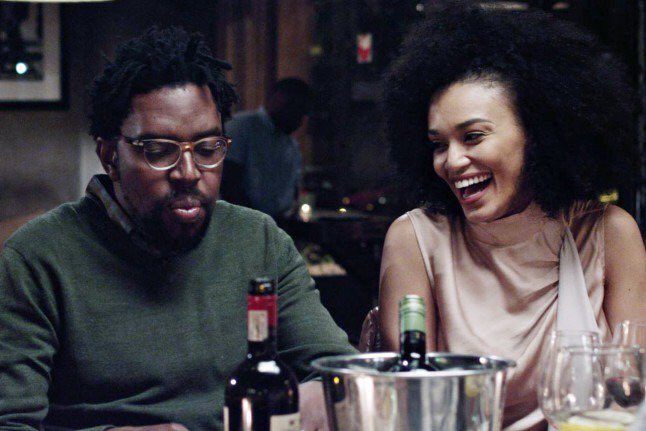 In foto potete vedere i personaggi principali della nuova serie Netflix: a destra Pearl Thusi, che ha già recitato nella seconda stagione di Quantico, a sinistra Kagiso Lediga, stand-up comedian, attore e regista pluripremiato in Sud Africa.
Ma di cosa tratterà Queen Sono? Dalle informazioni che trapelano, si tratta di una spy dramedy.
Pearl Thusi interpreterà una spia che dovrà dividersi tra il suo lavoro, per combattere il crimine, e una vita personale che sta andando rapidamente in frantumi.
La stessa protagonista ha annunciato orgogliosa la notizia su Twitter
#QueenSono – Africa's first @netflix original ! A thrilling story about a kickass female spy. Can't wait for you guys to see what we have in store for you ! @NetflixSA pic.twitter.com/z0LtRTbspv

— Pearl Thusi (@PearlThusi) 10 dicembre 2018
E lo stesso entusiasmo traspare dai vertici Netflix. Erik Barmack, vice presidente dei contenuti originali Netflix prodotti in giro per il mondo, aumenta decisamente l'hype paragonando il personaggio di Pearl Thusi, per forza e importanza, alla Claire Underwood di House of Cards.
Inoltre  Funa Maduka, responsabile dello sviluppo e delle acquisizioni di Netflix per i paesi di lingua non inglese, ha aggiunto
L'Africa ha uno dei più antichi patrimoni di storie esistenti al mondo. Netflix vuole porsi come l'opzione per portare queste storie al pubblico".
Queen Sono sarà dunque soltanto il primo passo di un investimento nel continente che punta a farsi massiccio già dal 2019. Non ci resta che aspettare, si prospettano meraviglie!