Game of Thrones si è concluso e gli attori sono già al lavoro ad altri film e serie TV. Nelle interviste spesso parlano anche di possibili progetti: è il caso dell'ultimo incontro con i fan di Kit Harington, che ha rivelato quale personaggio di Harry Potter gli piacerebbe interpretare – anche se non crede di essere adatto per la parte.
Il 12 e 13 ottobre Kit Harington ha partecipato all'ACE Comic Con di Chicago e lì ha risposto a numerose domande da parte dei fan, in merito a Game of Thrones, al suo futuro progetto nella Marvel e a Harry Potter, franchise di cui l'attore è un fan.
Una delle domande si è focalizzata sui "Malandrini", il gruppo di amici composto da James Potter, Sirius Black, Remus Lupin e Peter Minus: in un possibile film prequel, quale personaggio vorrebbe interpretare? La risposta di Harington ha sorpreso i presenti:
"Piton. Piton è il miglior personaggio di sempre. La sua storia. Severus Piton è il personaggio più tragico, brillante, meraviglioso… è un personaggio che odi e poi finisci per amare. Lui è semplicemente fenomenale".
Nonostante quest'amore per il personaggio, Harington si schermisce:
"Non penso di essere adatto per interpretarlo, però. Quindi penso che potrei interpretare Sirius. Ma chiunque interpreti Piton, quello è un gran bel personaggio".
Al momento, però, non sembrano esserci piani per un film sui Malandrini; la Warner Bros. è impegnata nella produzione della saga Gli Animali Fantastici. Alcune voci affermavano che Harry Potter sarebbe diventata una serie TV, ma la Warner e J.K. Rowling hanno smentito.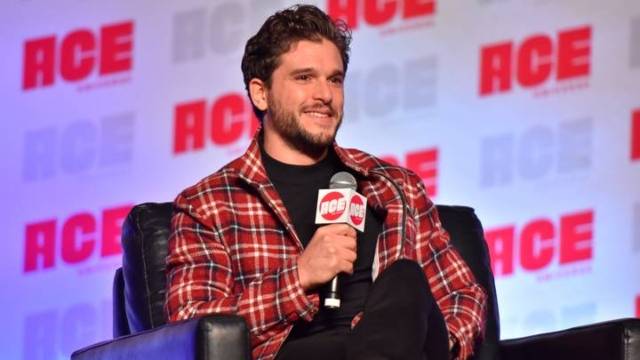 Harington ha risposto ad altre domande a tema Harry Potter. Quando gli è stata chiesta la sua Casa di appartenenza, ha rivelato di essere Grifondoro; ritiene invece che Jon Snow sia un Tassorosso, poiché è una persona molto leale.
L'attore ha rivelato anche il suo film/libro preferito: indeciso tra Il Prigioniero di Azkaban e Il Calice di Fuoco, ha poi scelto quest'ultimo.
Potremmo non vedere Kit Harington a Hogwarts, ma lo vedremo nei panni di un supereroe: l'attore è entrato nel MCU, nel cast de Gli Eterni. Interpreterà Dane Whitman, il Cavaliere Nero.