In Game of Thrones ha interpretato il ruolo di di Jon Snow per ben 8 stagioni e, adesso, Kit Harington si lascerà alle spalle i panni di re del Nord per vestire quelli dell'eroe. L'attore è infatti entrato nel cast di The Eternals, divenendo ufficialmente parte dell'universo Marvel.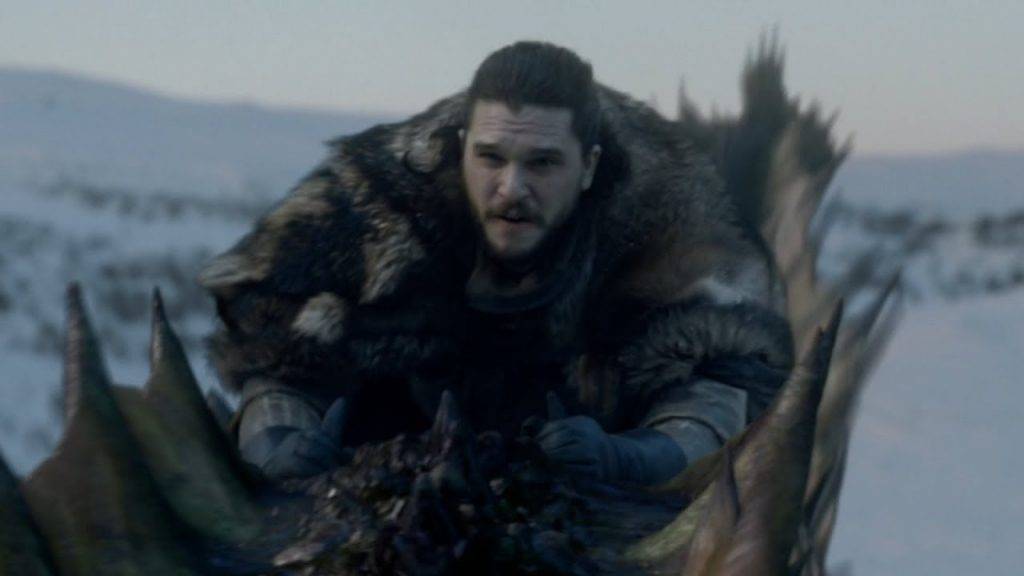 Ieri si è svolta la D23 Expo 2019, durante la quale sono stati rilasciati trailer e informazioni riguardanti i futuri progetti della piattaforma Disney+ (in questo articolo tutte le novità). Durante l'esposizione la presenza di Harington nel Marvel Universe è stata finalmente confermata. L'attore lavorerà di nuovo a fianco del collega Richard Madden (Robb Stark) nel film diretto da Chloe Zhao, The Eternals. Nel cast, oltre ai due attori provenienti da Game of Thrones, troveremo: Angelina Jolie, Kumail Nanjiani, Lauren Ridloff, Brian Tyree Henry, Salma Hayek, Lia McHugh e Don Lee.
Kit Harington sarà Dane Whitman, alias Cavaliere Nero in The Eternals: un geniale spadaccino dalle abilità straordinarie.
Dopo aver affrontato un periodo abbastanza complicato, l'attore inglese tornerà quindi sul grande schermo con questo grande progetto. Dopo un iniziale scetticismo collettivo, finalmente è stato svelato il ruolo dell'interprete di Jon Snow. La news aveva già scatenato le reazioni dei fan, i quali avevano immediatamente elaborato delle teorie sul futuro di Harington all'interno del MCU.
Secondo alcune supposizioni l'attore avrebbe dovuto vestire i panni dell'eroe degli X-Men, Wolverine. A giustificare tale teoria sarebbe stato l'aspetto fisico dello stesso Kit (la barba, i capelli indomabili e persino la moderata altezza). Fortunatamente, però, l'immagine del supereroe con gli artigli di adamantio resterà quella di sempre. L'attore di Game of Thrones interpreterà uno dei componenti degli Eterni, dei quali abbiamo già una prima immagine dei costumi.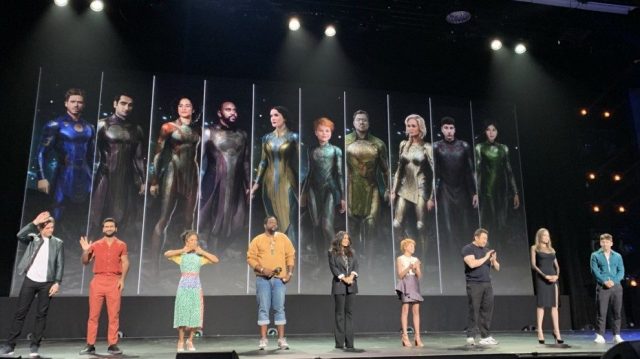 Kit Harington, durante un'intervista a Esquire, aveva dichiarato quanto concludere l'avventura in Game of Thrones l'avesse scombussolato (ne abbiamo parlato in questo articolo). Ritornare sul grande schermo nelle vesti di eroe sancirà quindi un nuovo, brillante inizio per l'attore inglese. La pellicola, considerata parte integrante della Fase 4 del MCU, uscirà nelle sale il 6 novembre 2020.