Basato su Dark Crystal, rivoluzionario film del 1982 diretto da Jim Henson e Frank Oz, arriva su Netflix, in collaborazione con la Jim Hensen Company, Dark Crystal: la Resistenza (Age of Resistance in originale). La serie tv racconterà una nuova ed epica avventura, ambientata molti anni prima degli eventi dei film.
Netflix ha rilasciato sui suoi social il primo trailer per Dark Crystal: la Resistenza. Eccolo:
La serie tv racconterà la storia di tre Gelfling che scoprono l'orribile segreto che si cela dietro il potere degli Skeksis. Partiranno per un viaggio epico, con l'obiettivo di alimentare il fuoco della ribellione in tutto il paese e salvare il loro mondo, Thra. Infatti, Thra sta morendo e il Cristallo della Verità, che risiede nel cuore del pianeta e rappresenta un'incredibile fonte di potere, è danneggiato, corrotto dagli Skeksis.
Gli episodi di Dark Crystal: la Resistenza saranno dieci, di un'ora ciascuno. La serie tv è diretta da Louis Leterrier (L'incredibile Hulk, Scontro tra Titani, Now You See Me).
Il regista aveva già rivelato in un'intervista di voler rendere questa serie tv fantasy simile al film dal punto di vista estetico: per questo sono stati usati pupazzi al posto della CGI. Leterrier ha infatti dichiarato:
Stavo combattendo contro il buon senso e la praticità. È davvero, davvero complicato costruire pupazzi, assumere burattinai. Abbiamo scelto la strada più difficile e lunga, ma siamo davvero contenti [di averlo fatto]. È davvero mozzafiato.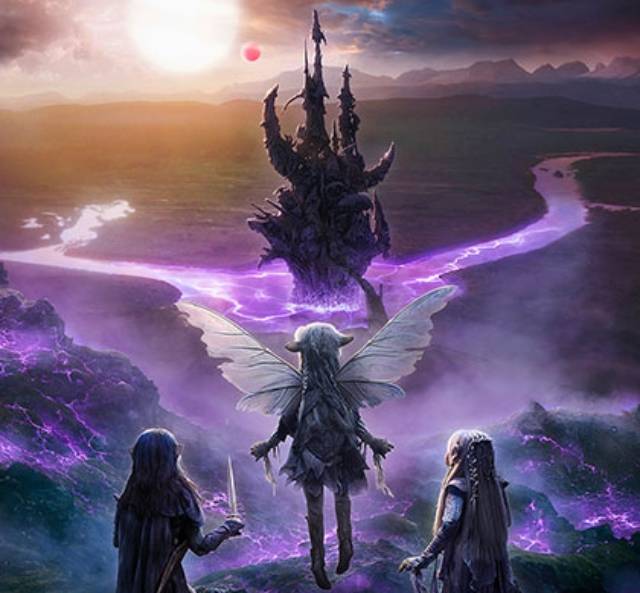 Nella versione originale sono Taron Egerton (Rocketman), Nathalie Emmanuel (Game of Thrones) e Anya-Taylor Joy (Split) a dar voce ai tre protagonisti.
Il cast è pieno di star conosciute che presteranno le loro voci ai personaggi, tra cui Mark Hamill, Jason Isaacs, Keegan-Michael Key, Lena Headey, Simon Pegg, Andy Samberg, Caitriona Balfe, Helena Bonham Carter, Natalie Dormer, Eddie Izzard, Theo James, Toby Jones, Shazad Latif, Gugu Mbatha-Raw e Alicia Vikander.
Dark Crystal: la Resistenza arriverà su Netflix il 30 agosto 2019.