TRUE DETECTIVE: LA TERZA STAGIONE PRENDE FORMA
La terza stagione di True Detective ha aggiunto un nuovo membro al cast. Dopo il già confermato Mahershala Ali (Luke Cage, Moonlight) nel ruolo di protagonista, adesso è il turno di Carmen Ejogo di aggiudicarsi una parte. L'attrice interpreterà un'insegnante dell'Arkansas, Amelia Reardon, che avrebbe un legame con due dei bambini scomparsi nel 1980.
Carmen Ejogo è nota soprattutto per il suo lavoro nel cinema, ha infatti recitato in Alien: Covenant, nel pluripremiato Selma e nell'ultimo arrivato nel mondo cinematografico di Harry Potter Animali Fantastici e dove trovarli, dove impersonava la Presidentessa del Magico Congresso degli Stati Uniti d'America Seraphina Picquery.
THE GOOD PLACE: RINNOVATO PER UNA TERZA STAGIONE
L'emittente televisiva NBC ha rinnovato la brillante comedy The Good Place per una terza stagione. Non possiamo che esserne felici, dato che la seconda stagione, al momento in corso negli Stati Uniti, si è rivelata assolutamente all'altezza della prima, che mi sento caldamente di consigliare a chi stia cercando qualcosa di leggero e divertente ma dai risvolti bizzarri.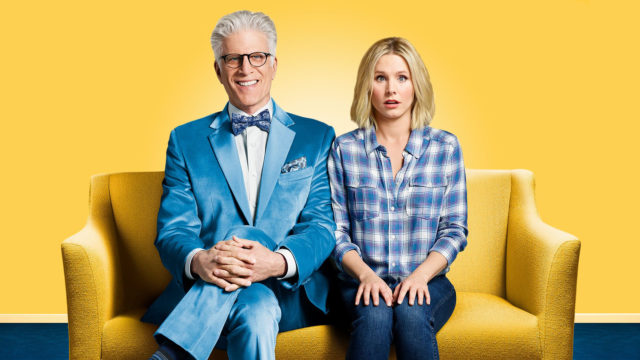 I veterani della Tv Kristen Bell (Veronica Mars) e Ted Danson (Cin cin, CSI) guidano un cast corale di volti nuovi e freschi, in uno strambo viaggio per cercare di migliorare se stessi e intanto riuscire a salvarsi la pelle. Come sempre al timone dello show c'è il creatore e ideatore Mike Schur che ricordiamo per altre due divertentissime comedy, la già conclusa Parks and Recreation e Brooklyn Nine-Nine.