Per tutti voi appassionati di Serie Tv che vi accingete ad affrontate le fatiche di una nuova settimana, ecco 7 buone notizie sul mondo delle Serie Tv che vi miglioreranno il lunedì.
GAME OF THRONES: PRIME IMMAGINI DAL SET DELL'OTTAVA STAGIONE
Ormai i fan di Game of Thrones sanno che dovranno probabilmente aspettare fino al 2019 per immergersi di nuovo nel sanguinario continente di Westeros per l'ultima volta.
"Lasciare Game of Thrones è come disintossicarsi dall'eroina": sono queste le parole che Liam Cunningham, alias Ser Davos Seaworth, ha usato durante un intervista per spiegare la dipendenza che Game of Thrones ha procurato sia negli spettatori che negli attori che ne hanno fatto parte (potete trovare l'intera dichiarazione qui).
Per alleviare la vostra astinenza vi mostriamo uno scatto rubato dal set di Belfast dell'ottava stagione che, a quanto sembra, è il più imponente mai usato dall'inizio dello show nel lontano 2010.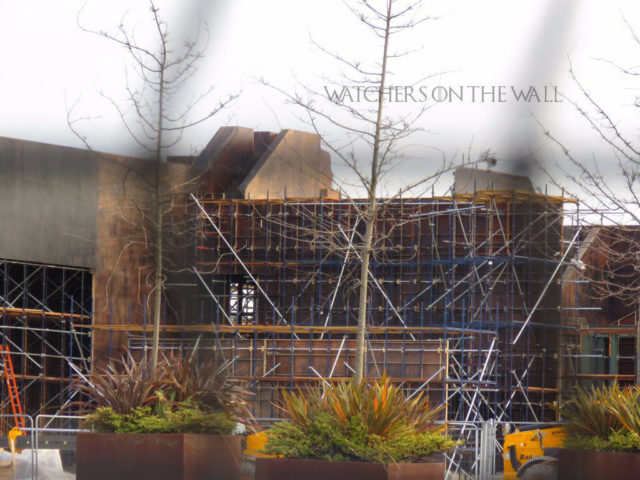 Si suppone che questa nuova aggiunta al set rappresenti probabilmente parte di King's Landing. Inoltre è stata avvistata la presenza di un' imponente torre a fianco della struttura, che lascia pensare che possa essere un set importante della stagione (potete avere maggiori informazioni qui).
Un altra ottima notizia riguarda la dichiarazione di Charles Dance, interprete dello spietato Tywin Lannister nelle prime cinque stagioni di Game of Thrones. L'attore si è detto favorevole a tornare con il suo ruolo in uno dei cinque spin-off che sono attualmente in produzione per HBO, sempre che la trama lo consenta (qui trovate l'intera dichiarazione).