"Non parliamo di ore a settimana e non certo di ore al mese. Noi [HBO, ndr] abbiamo bisogno di ore al giorno. Stiamo competendo con dispositivi che si trovano nelle mani delle persone e che catturano la loro attenzione ogni 15 minuti." Questa è parte di una recente intervista rilasciata da uno dei CEO della HBO, John Stanley. Ma come? Cosa c'entra con un articolo su Netflix?
Non solo centra ma è anche de facto la risposta alla nostra domanda iniziale. Perché HBO, che è da sempre l'avanguardia e la pioniera nella produzione di serie tv di qualità, mostra come non vogliano più essere conosciuti solo per le loro grandi produzioni, ma abbiano la necessità di entrare nel consumo quotidiano dei contenuti. E l'unico modo è aumentare la quantità.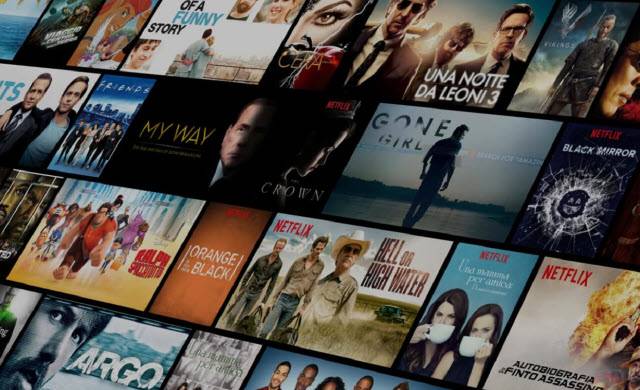 Nel 2018, Netflix decise di lanciare un nuovo film o Serie ogni settimana. Questa mossa è stata, chiaramente, una preparazione in vista di questo 2019 che sta ormai per concludersi per essere pronti all'uscita del servizio di streaming Disney e ovviamente alla concorrenza di Amazon, Hulu, HBO Go, Apple TV+ ecc. La strategia è quella di avere un vasto catalogo, non necessariamente di grande qualità, per mantenere il comando in questo mercato.
I miracoli non esistono. Quando si aumenta la quantità, la qualità diminuisce. Da quando usci per la prima volta House of Cards per diverso tempo lo slogan "una produzione originale Netflix" faceva pensare che avremmo sempre assistito a qualcosa di rilevante. Ma non c'è voluto molto perché Netflix perdesse questa strada. HBO invece aveva mantenuto questa etichetta e, anzi, sembrava che l'avrebbero costantemente usata nella battaglia per il mercato dello streaming. Ma ora, con questa dichiarazione, tutto indica che anche loro seguiranno lo stesso percorso di Netflix. Competeranno sullo stesso terreno del player principale.
Negli affari è così che funziona: il leader detta le regole. Sappiamo che lo streaming, oltre che già il presente, è ancora il futuro. Quindi è naturale che tutti seguiranno il modello Netflix.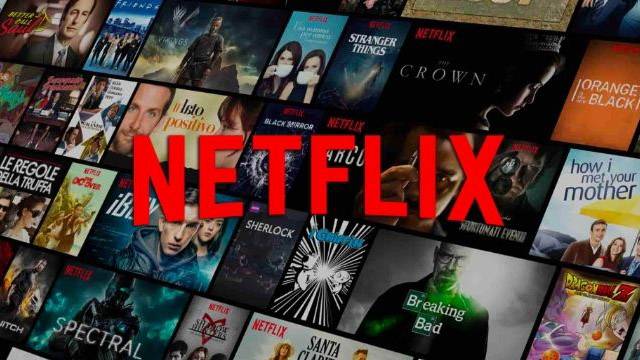 HBO e Netflix non sono scellerati. Hanno preso una decisione commerciale basata su dati, fatti e numeri. Tuttavia in un mercato così feroce un'azienda di produzione di media sopravviverà solo se sarà in grado di unire i volumi di accesso al servizio alla pertinenza e alla credibilità. Sembra quindi che il segreto sia nello spostarsi verso la quantità per poi incidere sulla qualità.
A sua volta, il pubblico dovrà affrontare la sfida di selezionare ciò che vuole effettivamente consumare poiché le offerte di contenuti continueranno a dilagare. Le grandi piattaforme come Netflix, insieme alla possibilità di produrre i propri contenuti, dovranno anche essere in grado di progettare e migliorare la propria esperienza di fruizione per trattenere e fidelizzare i fruitori di contenuti.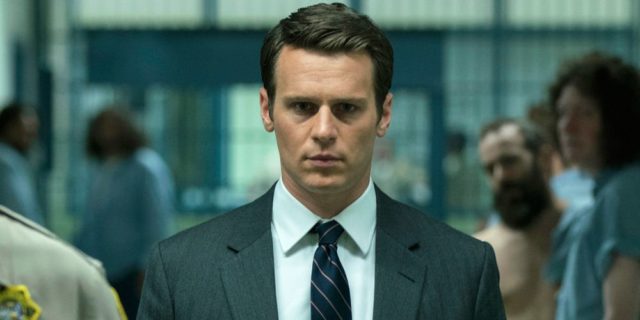 Cresce la domanda del pubblico e di conseguenza deve crescere anche l'offerta. E con essa le spese. Non che per Netflix il budget per ora sia realmente un problema visti gli oltre otto miliardi di dollari di investimenti in produzioni del 2018 e della cifra ancora più alta nel 2019. Le 371 produzioni fatte da Netflix quest'anno (qui un interessante approfondimento) ci fanno capire come le serie tv siano ancora la maggior garanzia di guadagno. A differenza dei film fidelizzano grandi fette di spettatori. Anche solo per i rinnovi fatti per poter seguire le nuove stagioni delle serie migliori. Film come Roma, The Irishman o I due papi non potranno mai competere con il giro d'affari che generano Stranger Things, Narcos o Mindhunter. Nonostante rappresentino alcuni tra i migliori elementi delle rispettive declinazioni offerte dalla piattaforma.
Eppure vengono comunque realizzati. E sempre con maggior frequenza. E vincono premi e riconoscimenti.
Questa strategia di Netflix è vincente. E lo dicono i numeri. Nel 2017 il compartimento Europa, Africa e Medio Oriente non arrivava a 20 milioni di abbonati. A metà 2019 hanno sfiorato i 50 milioni. In tutto il mondo siamo a 158 milioni. In Italia il dato ufficiale mostra 2 milioni di abbonati nel 2019 cioè quasi il doppio del dato del 2017. Ora basta con i numeri, ma erano necessari per comprendere che la flessione prevista per il lancio di Disney+ c'è stata, e continuerà man mano che la nuova piattaforma arriverà in nuovi paesi, ma Netflix si è mossa per tempo.
Quantità non è sinonimo di qualità, ma il modello "social" degli ultimi anni ha dimostrato ampiamente che la sovrapproduzione di contenuti è il metodo più sicuro per raggiungere il successo e permettere comunque, nel mare magnum di prodotti, di rilasciare anche qualità.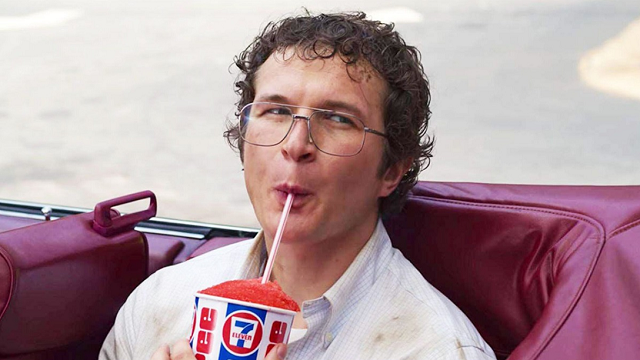 Le dichiarazioni iniziali di HBO sono la certificazione della vittoria indiscussa del metodo Netflix. Badate bene: metodo Netflix, non Netflix. Il colosso delle streaming infatti, per quanto ora dominante, dovrà dimostrare costantemente di meritare la sua leadership. Nulla viene regalato e nulla garantisce il successo. Va sostenuto e alimentato quotidianamente. E bisogna essere disposti e capaci di cambiare al mutare del mercato.
Infatti l'unico elemento che potrebbe costringere Netflix, e non solo, a invertire la rotta è il pubblico.
Abbiamo una vastità di scelte su ciò che guardiamo mentre fino a non molto tempo fa eravamo limitati a tutto ciò che veniva trasmesso in tempo reale in televisione. Oggi abbiamo la straordinaria possibilità di scegliere. Questo significa che dobbiamo anche assumerci la responsabilità mentale di ciò che scegliamo, invece di incolpare semplicemente Netflix, o chi per essa, per aver sfornato contenuti scadenti.
Il peso della nostra decisione rispetto a cosa vedere o non vedere diviene più rilevante. Come lo è il tempo che spendiamo per decidere cosa vedere: ecco perché le piattaforme di streaming investono enormi quantità di denaro per rendere vincente l'esperienza sui loro siti o app.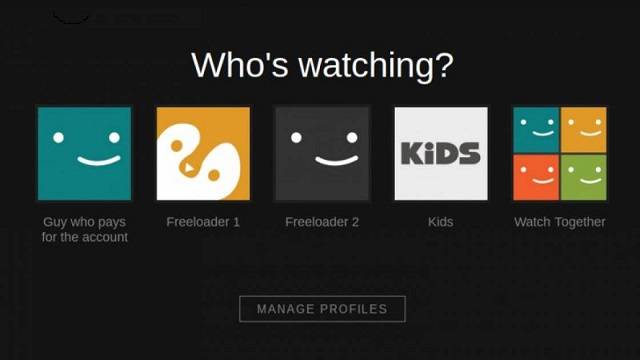 Quello che è certo quindi è che un cambiamento di una strategia produttiva vincente è subordinato necessariamente a un cambiamento dei gusti del pubblico. A una rinnovata consapevolezza di consumatori. Accontentarsi di ciò che ci viene proposto non è più un'opzione coerente con la nostra tendenza a lamentarci di quel che abbiamo. Oggi, alle soglie del 2020, viviamo in un momento storico straordinario in cui ci viene data la possibilità di avere, almeno nella sfera dell'intrattenimento, scelte infinite. Cosa fare di questa opportunità, cosi come delle oltre 370 produzioni Netflix è, in ultima analisi, solo una nostra responsabilità. Buona visione a tutti!