ATTENZIONE: questo articolo contiene spoiler sul secondo episodio della prima stagione di Mayans MC e su Sons of Anarchy!
Il primo episodio di Mayans MC ci ha regalato il cameo di uno dei personaggi più importanti di Sons of Anarchy, Gemma Teller. Lo spin-off ha già posto le basi per un crossover con la serie madre (ne abbiamo parlato in questo articolo). Abbiamo iniziato a pensare che vedere i personaggi di Sons of Anarchy, anche quelli passati a miglior vita, fosse possibile solo attraverso i flashback. Non abbiamo però pensato che altri sono ancora vivi e vegeti.
Il secondo episodio di Mayans MC ha riportato sul piccolo schermo un simpatico volto noto. Si tratta di Chucky!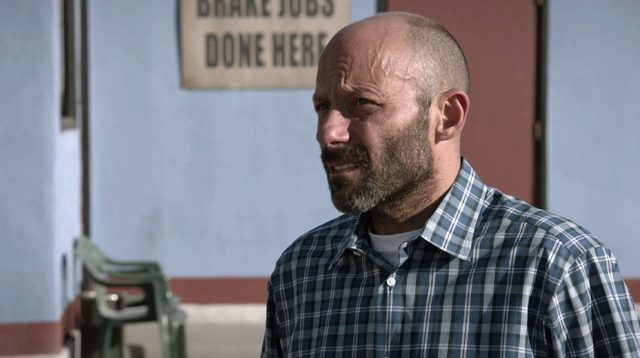 Michael Ornstein (Chucky) è stato contatta da Kurt Sutter per comparire in Mayans MC. L'autore ha così spiegato a The Hollywood Reporter il collegamento incarnato da Chucky tra la serie madre e lo spin-off:
Sapevo di avere la sede del club e il club situati in un deposito rottami in cui i personaggi svolgono un lavoro e in cui hanno le riunioni. Sapevo anche che ci sarebbe dovuto essere un senso di realtà riguardante il modo in cui quel mondo funziona. Quindi chi avrebbe potuto far funzionare quel mondo? Ricordo di aver pensato, "Beh, voglio creare un personaggio che gestisca l'ufficio principale. Chi sarà il mio Chucky qui?". Poi ho detto, "Beh, potrebbe proprio essere Chucky!".
Come ha fatto Chucky a finire a Santo Padre? Nulla è lasciato al caso, tutto verrà risolto. Sutter ha infatti detto che nei prossimi episodi ci sarà una battuta relativamente a questo trasferimento. Non sarà una vera e propria spiegazione, ma Coco dirà qualcosa che farà comprendere agli spettatori la situazione.
Cosa ne sarà di Chucky? In Mayans MC dovrà avere una nuova vita. Alla fine di Sons of Anarchy i SAMCRO e i Mayans erano buoni alleati. Intanto Chucky ha perso le persone più importanti della sua vita: prima Otto (interpretato da Kurt Sutter) poi Gemma (Katey Sagal). Queste perdite peseranno sul futuro di Chucky, nonostante il suo personaggio non venga esplorato nel dettaglio nello spin-off. Ma la lealtà che ha avuto nei confronti del club dimostra che Chucky sarà un personaggio importante in Mayans MC.