Il creatore delle serie tv Mayans MC e Sons of Anarchy, Kurt Sutter, è stato licenziato dall'emittente FX. Lo scorso agosto, Sutter aveva annunciato che si sarebbe dimesso dal ruolo di produttore esecutivo nel caso in cui Mayans MC fosse stata rinnovata per la terza stagione.
Il collega Elgin James, co-creatore dello show e produttore esecutivo fin dalla prima stagione, entrerebbe nella posizione lasciata libera da Sutter.
Secondo The Hollywood Reporter, Sutter sarebbe stato licenziato dopo quello che è stato descritto come lamentele multiple sul suo comportamento. A confermarlo lo stesso produttore. In una lettera inviata al cast e alla troupe dello show, il creatore di Sons of Anarchy ha approfondito il suo licenziamento e si è descritto in termini denigratori.
Riflettendo sulla sua decisione di cedere il controllo della serie tv, il produttore ha ammesso che potrebbe aver causato sentimenti di ostilità e un senso di abbandono. Scusandosi per quella che chiamava arroganza e distrazione cronica, ha ribadito la sua fiducia nella capacità di Elgin James di portare avanti lo show.
Per quelli che lo volevano mandare via, ha scritto, avevano vinto.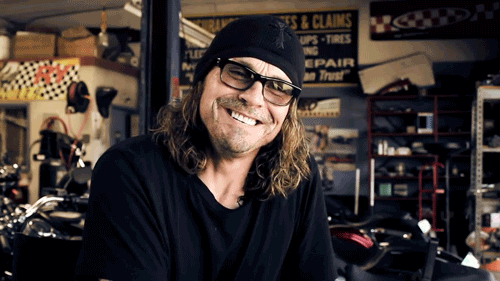 Ore dopo la notizia del licenziamento, Deadline ha ottenuto una copia di un'altra lettera che Sutter aveva inviato alla sua cerchia interna.
In essa, ha detto di aver sperimentato un controllo creativo da parte di Disney: note sulle sue sceneggiature e tagli pesanti. Temeva per il futuro della narrazione creativa. Di seguito un estratto della lettera:
La verità è che i piani alti mi volevano far andare via. Ho calpestato le dita dei piedi e l'ego ferito. E in questo regime Disney, sono pericoloso per il marchio. E chiaramente non vale la pena. Quindi 18 anni di amicizia, lealtà e produzione di televisione di qualità, sono stati gettati nel vuoto. Mi hanno gettato sotto il fottuto autobus.
La cosa interessante è che, per ora, Sutter rimane sotto l'accordo a otto cifre che ha firmato con 20th Century Fox Television.