Attenzione: evitate la lettura se non volete imbattervi in spoiler sul nono episodio della prima stagione di Mayans MC e sul finale di Sons of Anarchy
"Nel finale c'è un significativo incrocio con Sons. Un'intersezione tra mitologie". L'ha detto Kurt Sutter in un'intervista dei giorni scorsi, confermando un'idea che abbiamo in testa da tempo: Mayans MC, uno dei migliori spin-off degli ultimi anni, sarà sempre più legata alla serie madre. Una conferma necessaria, a prescindere dalle connessioni già viste con Sons of Anarchy. La prima stagione, infatti, ha visto la presenza di un altro charter, Gemma (un cameo di pochi istanti in un flashback ambientato in carcere), e soprattutto di Chuckie (finito alla "corte" dei Mayans dopo "esser stato vinto a carte") e Lincoln Potter, il vero villain degli ultimi episodi andati in onda.
Ma non ci vogliamo accontentare. Sappiamo che avremo più di questo, senza scadere nel volgare fanservice. Il problema, però, è capire chi verrà coinvolto, e come. È evidente quando avverrà: il primo season finale di Mayans MC andrà in onda domani notte, e le parole di Sutter pesano come un macigno. Non sarà una semplice comparsata: sarà molto di più. I dubbi sono tantissimi, anche se non mancano gli indizi. Sufficienti per elaborare qualche teoria, evitando allo stesso tempo di non volare eccessivamente con la fantasia. Proviamoci: manca solo un giorno al grande appuntamento, ma saranno ventiquattro ore lunghissime.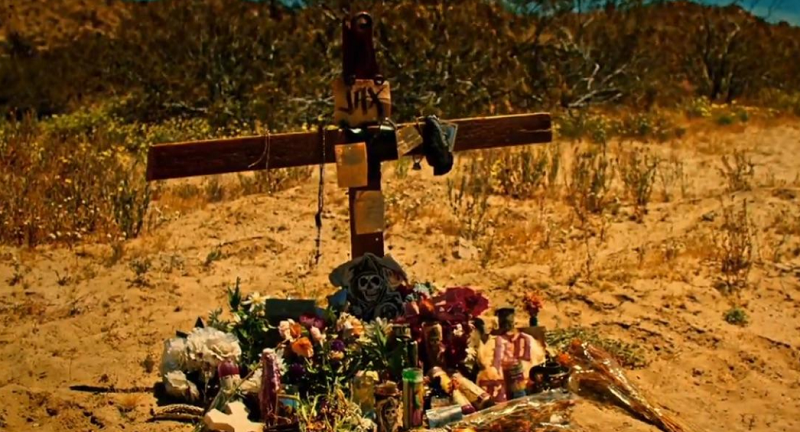 L'ipotesi al momento più plausibile è che l'incontro possa avvenire nel presente, non in un flashback. Lo diciamo per più motivi: in uno dei teaser che hanno anticipato il primo episodio abbiamo visto un gruppo di Mayans, guidati da Marcus Alvarez, fermarsi in una strada che conosciamo molto bene per omaggiare Jax Teller, morto suicida in uno scontro con un camion nel finale di Sons of Anarchy. Sappiamo per certo che lo spin-off è ambientato alcuni anni dopo il triste evento, e se vedremo questo nell'ultimo episodio aumenteranno le possibilità che l'eventuale incontro sarebbe a Charming, o nei dintorni di Charming.
A supportare l'ipotesi c'è anche Kevin Jimenez, cugino di EZ che sarà centralissimo nel season finale. L'agente della DEA, infatti, è finito nel mirino di Lincoln Potter, il quale ha ordinato ai fratelli Reyes di ucciderlo. Questo cosa c'entra con i Sons of Anarchy? La risposta ce l'ha data lo stesso Jimenez nel nono episodio di Mayans MC: l'uomo ha affermato di essere diretto a San Joaquin, città che porta il medesimo nome della Contea in cui è posizionata l'immaginaria Charming. Un indizio non da poco: se si confermasse la vicinanza delle due città diventerebbe difficile affermare che Mayans e Sons of Anarchy non possano non incontrarsi là, ma non possiamo confermarlo.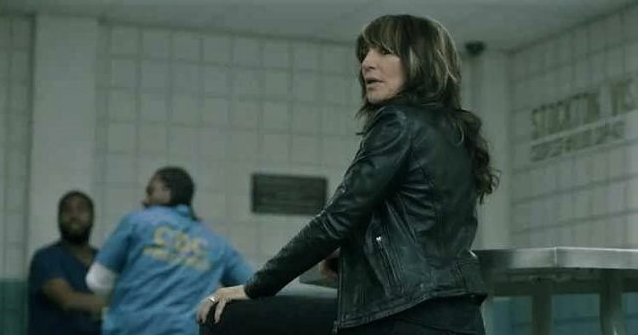 La prospettiva è molto intrigante, soprattutto se ci domandiamo perché il luogo più iconico della serie madre possa avere una tale centralità nel season finale. C'entra qualcosa Lincoln Potter? Probabilissimo, visti i suoi trascorsi. I Sons of Anarchy saranno, ancora una volta, alleati fedeli in una guerra contro di lui? Oppure saranno, clamorosamente, i nemici dei nuovi protagonisti? Il prossimo episodio di Mayans MC dovrà rispondere a molti dubbi sulla morte della madre di EZ, e non possiamo escludere a priori davvero niente. Persino un possibile coinvolgimento dei Sons nell'omicidio, anche se non è semplice pensarlo.
Si potrebbe dire altrettanto se ipotizzassimo che "l'intersezione tra mitologie" possa avvenire in un flashback. Ambientato, come sempre, nel 2010. E con ogni probabilità nel carcere di Stockton, lo stesso in cui si sono trovati nello stesso momento EZ, Otto, i Sons reduci dall'odissea irlandese e, di conseguenza, Gemma. Il cameo nel pilot di Mayans MC, d'altronde, non può essere casuale: stonerebbe con il modus operandi abituale di Sutter. E il season finale potrebbe chiudere il cerchio in questo senso. Oppure aprirne un altro, ancora più ampio. Al punto da avere delle conseguenze significative anche nelle prossime stagioni.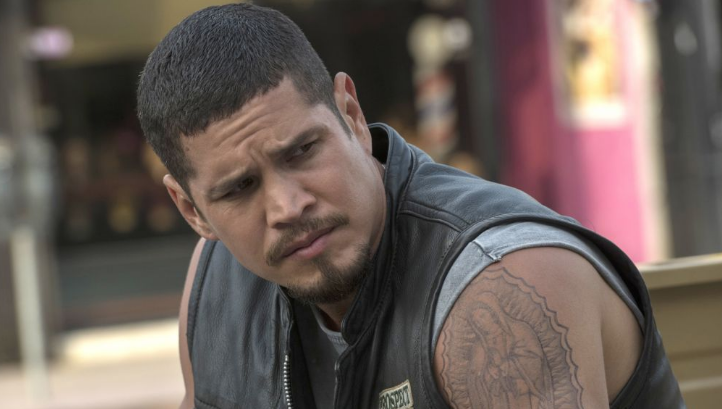 Non è finita qui. Dopo aver identificato quando, dove e perché si dovrebbe creare la connessione definitiva dobbiamo parlare di chi, eventualmente, vedremo. Jax Teller? Charlie Hunnam ha smentito la possibile partecipazione allo spin-off, ma la dichiarazione, seppure piuttosto coinvolta emotivamente, potrebbe essere un bluff. La presenza dei Sons in un flashback amplierebbe inevitabilmente il ventaglio di personaggi spendibili, includendo quasi tutti. Inclusi Clay Morrow e Piney Winston, menzionati in diverse teorie per un potenziale incrocio con il destino di Felipe Reyes, reduce dalla guerra in Vietnam come i due First 9.
Il decimo episodio della prima stagione di Mayans MC, intitolato non a caso Cuervo/Tz'ikb'uul (conosciamo bene la centralità del corvo nella simbologia di Sons of Anarchy), ci darà alcune delle risposte che stiamo cercando, ma una cosa è certa: non vediamo l'ora di rivedere gli antieroi che ci hanno regalato una delle storie più belle di tutti i tempi. Allo stesso tempo, però, ci auguriamo che non assumano eventualmente una centralità eccessiva all'interno della trama. Perché Mayans MC ha trovato da subito un'identità forte e distinguibile, e sarebbe un peccato minare la sua indipendenza narrativa. Sons of Anarchy, d'altronde, non ha bisogno di un'ottava stagione.
Antonio Casu