Ammettiamolo candidamente: è impossibile non voler bene a Jim Belushi. Nonostante molti di noi sappiano poco e nulla sul suo conto, è quasi come se avessimo la sensazione di conoscerlo da sempre, con quel ghigno e quel corpo comico da antologia. Quasi fosse uno di famiglia, un vecchio zio simpaticone che è lontano e si fa vivo solo per le festività.
Il merito, ovviamente, è tutto da attribuire a quel gioiello di sitcom che risponde al nome di La vita secondo Jim. Ammettiamolo ancora una volta: nella vita di tutti i giorni in fondo immaginiamo Jim Belushi esattamente alla stregua del suo alter ego televisivo. Con gli stessi pregi e difetti del mattatore del suo show. Una serie che ci ha regalato momenti di grande spensieratezza e che ha rappresentato la prima rinascita artistica del fratellino del più noto e compianto John.
La vita secondo Jim è stato forse il suo più grande successo. Apprezzatissimo dalle nostre parti, tanto da essere trasmesso spesso e volentieri ancora oggi, a distanza di dieci anni dalla sua conclusione. La serie (che abbiamo analizzato a suo tempo qui) è andata avanti per ben otto stagioni, fondandosi in tutto e per tutto sull'estro e la simpatia del suo istrionico protagonista.
Invero, sono in molti ad aver perso le tracce di Jim Belushi dalla fine di quella fortunata sitcom. Ragion per cui abbiamo pensato che sia cosa buona e giusta aggiornarvi sulle ultime fatiche dell'attore di origini albanesi.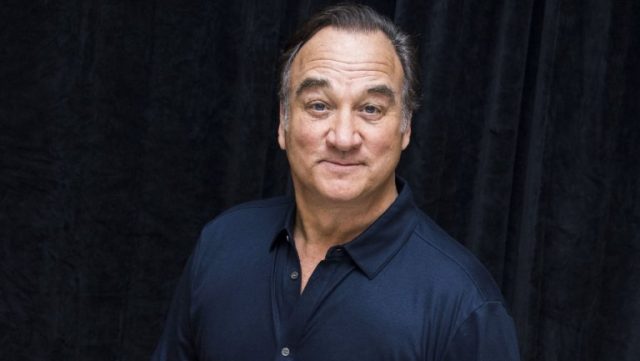 Una volta terminata la corsa della sua sitcom più fortunata, Jim Belushi ha continuato a lavorare principalmente sul piccolo schermo. Nel 2010 ha recitato accanto a Jerry O' Connel nello sfortunato Legal drama The Defenders, cancellato dopo una sola stagione. Nel caso ve lo steste chiedendo, la risposta è no, non c'entra niente con la serie Marvel omonima.
La serie racconta le peripezie di due avvocati difensori squattrinati e disperati, disposti a tutto pur di vincere le proprie cause e pur di risollevare le proprie vite incasinate. A metà strada tra il comico e il drammatico, questo fritto-misto confusionario non è riuscito ad andare oltre i suoi primi 18 episodi, a causa di ascolti ben al di sotto delle aspettative.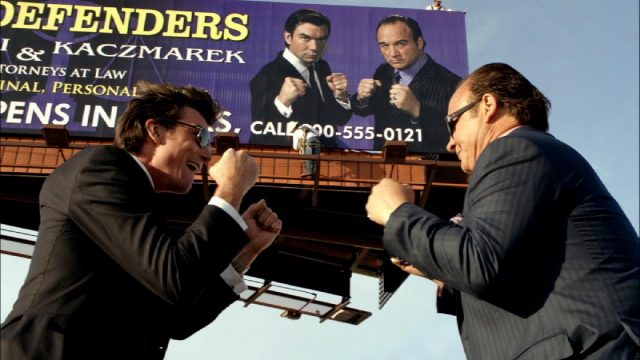 Dopo il flop di The Defenders ci sono voluti ben 5 anni per rivedere Jim Belushi sui nostri schermi. Nel 2015 finalmente il premio Oscar Paul Haggis lo ha reclutato per la sua miniserie HBO, Show Me a Hero. Il nostro Jim è stato scelto per interpretare l'italo americano Angelo R. Martinelli, sindaco uscente e avversario politico del protagonista, Oscar Isaac.
La Serie Tv, composta da 6 episodi, è stata accolta con grande favore dalla critica, contribuendo non poco a rilanciare la carriera di Belushi. Da lì a poco, infatti, per il nostro Jim è cominciato un periodo florido e decisamente ricco di soddisfazioni. Almeno artisticamente.
Il 2017 infatti è stato l'anno della definitiva rinascita per la carriera di Jim Belushi. È l'anno di Twin Peaks: The Return, nonché del ritorno al cinema nell'ultima fatica del maestro Woody Allen, Wonder Wheel.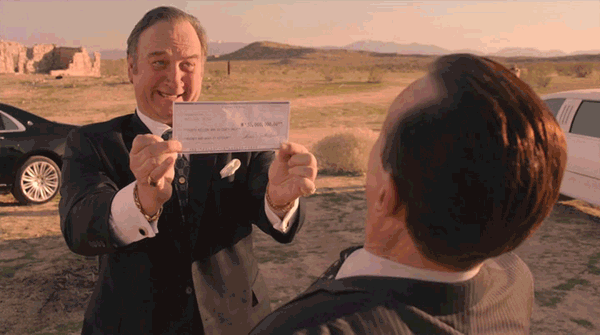 Chi ha visto il revival del capolavoro di David Lynch, sicuramente non avrà potuto fare a meno di apprezzare il personaggio di Belushi. In coppia con Robert Knepper, il nostro Jim ci ha regalato una delle migliori performance della sua intera carriera: il Bradley Mitchum degli indimenticabili Mitchum Brothers. 
Gangster senza scrupoli e proprietari del Silver Mustang Casino, i fratelli Mitchum sono due dei personaggi meglio riusciti dell'intero revival. Le loro peripezie con il mitico Mr. Jackpots, alias Dougie Jones, aka Agente Speciale Dale Cooper (se non siete fan di Twin Peaks comprendiamo il vostro sconcerto) sono forse i momenti più divertenti dell'intera serie. Come sempre nella carriera di Belushi insomma, anche in questo caso non possiamo fare a meno di provare simpatia per il suo personaggio.
L'eccezione che confermerebbe questa regola è proprio il personaggio più scontroso e meno affabile di Jim Belushi. Il co-protagonista dell'ultimo film di Woody Allen, La ruota delle meraviglie.

In Wonder Wheel Belushi interpreta Humpty, giostraio pigro e frustrato di un parco giochi a Coney Island negli anni '50. Sposato con Ginny, interpretata da una magistrale Kate Winslet, Humpty è il classico padre padrone, incline al bere e alla violenza gratuita sulla povera moglie. Quest'ultima troverà conforto grazie all'incontro con il bagnino Mickey (Justin Timberlake), incontro che scatenerà il solito walzer alleniano a base di tradimenti e pericolosi intrecci amorosi.
Come sempre nelle pellicole di Allen, gli attori hanno costantemente i riflettori puntati addosso, quasi fossero in una piece teatrale. Il palcoscenico migliore per dare libero sfogo a tutto il proprio talento recitativo. La performance di Belushi, nel ruolo più importante di tutta la sua esperienza cinematografica, è stata acclamata dalla critica, al pari di quelle dei suoi co-protagonisti. Un fiore all'occhiello che certifica la versatilità dell'attore/musicista, ormai perfettamente a suo agio anche in ruoli drammatici.
Il 2018, di contro, non è iniziato nel migliore dei modi per Jim Belushi. Stavolta la carriera non c'entra. A marzo infatti l'attore ha annunciato il divorzio da Jennifer Sloan, sua compagna da oltre 20 anni, per "divergenze inconciliabili". Si tratta del terzo matrimonio naufragato per Belushi, dopo quello dal 1980 al 1988 con Sandra Davenport, e quello dal 1990 al 1992 con l'attrice Marjorie Bransfield.
La carriera di Belushi sembra però andare ancora a gonfie vele, dato che sempre a Marzo è stato annunciato il suo ingaggio per una nuova Serie targata ABC, Salvage.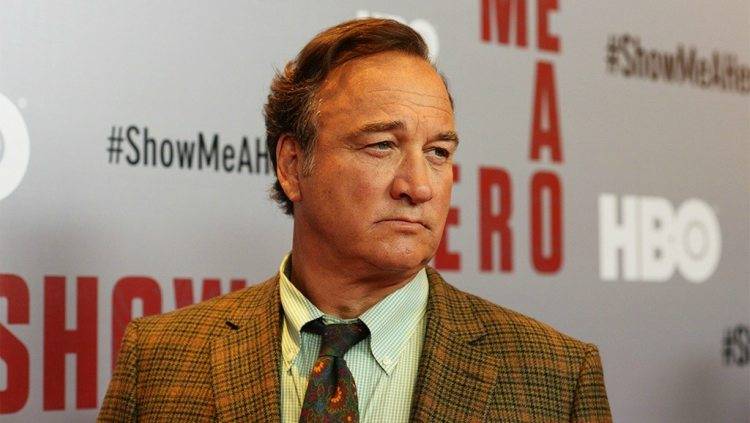 Il drama, ideato dallo sceneggiatore e produttore esecutivo di This Is Us Don Todd, è incentrato su un ex poliziotto costretto a interrompere il suo riposo in Florida, a causa di un omicidio che sconvolge la sua nuova città.
Belushi è stato scelto per interpretare il villain principale, e siamo tutti estremamente curiosi di vederlo all'opera in un ruolo del genere.