7) Sons of Anarchy – The White Buffalo & The Forest Rangers, Come Join The Murder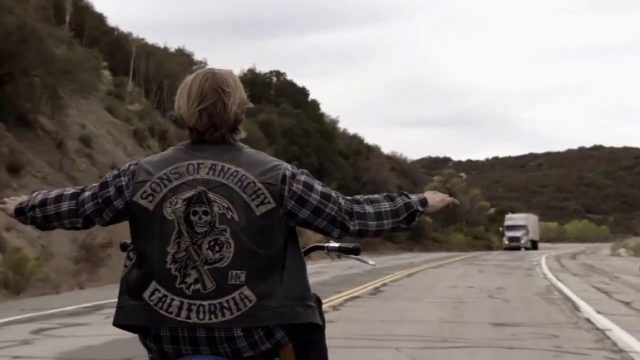 Senza ombra di dubbio la canzone che più di ogni altra ha accompagnato alla perfezione una serie tv. Come Join the Murder è la voce interiore di un uomo e della sua tragedia. Tra le note sofferte di un inno alla sconfitta c'è il senso del sacrificio di Jax. I tormenti di un uomo che non può essere altro che se stesso, fino alla fine, fino alla distruzione. "La libertà dalla trappola umana" è la soluzione finale, l'unica possibile. Libertà per sé, per il club, per i suoi figli.
L'unico modo per uscire dal samsara, dal circolo di rinascite e orrore che accompagna ogni fase dell'esistenza del protagonista e che non lo avrebbe mai lasciato, è la morte. Quell'oscura ma sempre immanente compagna di Sons of Anarchy. La libertà vola sulle ali di un corvo nero, di quella voce incessante che ripete ossessivamente "omicidio". Vola sulle note di una canzone che si fa manifesto programmatico di un'opera che travalica la serialità per divenire una delle più grandi tragedie della modernità. In questo articolo una spiegazione più esauriente della canzone e del finale.