Finita la settima stagione di Game of Thrones, è giunto il momento delle teorie che spuntano come funghi in giro per il web. Questa volta al centro dell'attenzione dei fan è Brandon Stark. E la domanda che tutti in questo momento si stanno ponendo è questa: Bran è il Re della Notte, oppure no?
La teoria che gira per il web è la seguente:
Bran avrebbe compiuto un viaggio nel tempo per incontrare il Re Folle e cercare di metterlo in guardia dalla minaccia che incombeva oltre la Barriera. Risultato di questo incontro niente di buono, se non che il re da folle è diventato totalmente pazzo. Bran assume poi il nome di Brandon il Costruttore e da ordine di erigere la Barriera e successivamente per evitare la creazione dei White Walkers, entra nel primo uomo che i Figli della Foresta trasformano poi nel primo Estraneo. Ma rimane intrappolato nel suo corpo diventando così il Re della Notte.
Ovviamente esistono i pro ed i contro da entrambe le parti, ma noi vi spieghiamo i perchè a favore della teoria che afferma che Bran non può essere il Re della Notte.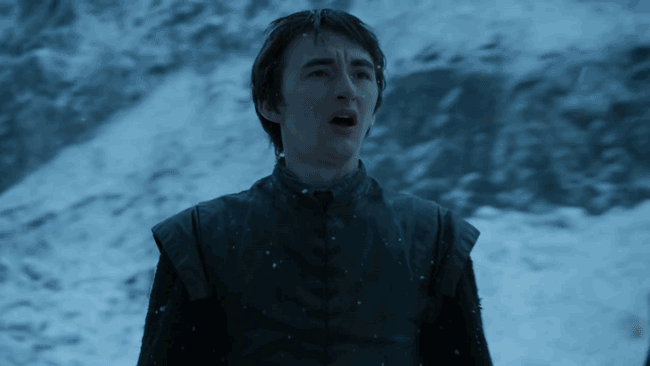 Molti si chiedono perchè il Re della Notte non abbia ucciso Jon Snow nella 7×05. Probabilmente la sua era stata solo una strategia per attirare l'attenzione di Daenerys e quella dei draghi e portarli oltre la Barriera (di Giovanni Neve non gliene fregava una cippa proprio, passatemi il termine!).
Altri affermano che i lineamenti del viso di Bran e del Re della Notte siano molto simili. Mettetevi gli occhiali, le labbra sono molto differenti.
Se Bran è veramente il Re della Notte perchè sta continuando a combattere contro l'umanità intera? Perchè mai dovrebbe fare una cosa del genere?
Per ora è tutto molto vago, e di una risposta certa neanche l'ombra. Tutto verrà svelato con l'ultimo libro e con l'ottava stagione di Game of Thrones.
Stay tuned!