Puntata conclusiva per Fear the Walking Dead e, che dire, questa stagione è stata un vero strazio.
Per una come me, che ha sempre amato visceralmente l'horror e tutto ciò che riguarda gli zombie, è stato davvero difficile arrivare a quest'ultima puntata senza mollare la presa.
Fear the Walking Dead è stata una delusione, sotto tutti i punti di vista.
Le morti di Nick e Madison sono stati colpi duri da digerire, ma il vero fendente mortale è stato dato da chi aveva il compito di risollevare le sorti di questa serie tv.
Morgan Jones.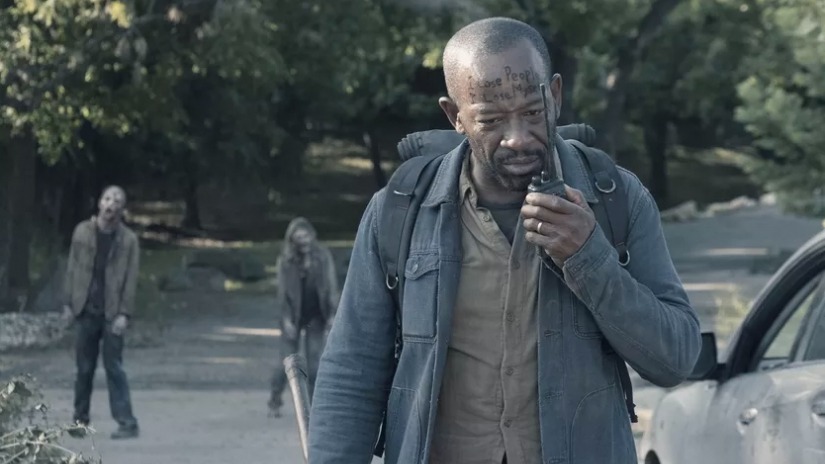 Atteso come il salvatore, l'elemento che avrebbe unito il mondo di Fear the Walking Dead alla serie madre, non è stato in grado di dimostrarsi all'altezza del compito che gli è stato attribuito. Sia chiaro, nulla contro Lennie James: un attore sincero, credibile, che svolge il proprio mestiere dando a Morgan una credibilità del tutto reale.
È proprio il copione scritto per lui che non regge.
Morgan non è un leader, non ha mai voluto esserlo, non l'ha mai chiesto e anche in Fear the Walking Dead questa parte gli è forzatamente attribuita. 
Tutta la trama di questa quarta stagione è un lungo susseguirsi di buchi di trama, colpi di scena random e personaggi abbozzati, messi insieme a fatica.
Il gruppo si è finalmente riunito e cerca di darsi un obiettivo: Morgan suggerisce di recarsi ad Alexandria, ma, al tempo stesso, vuole – in modo del tutto incomprensibile – redimere, e quindi salvare, Martha.
Perché?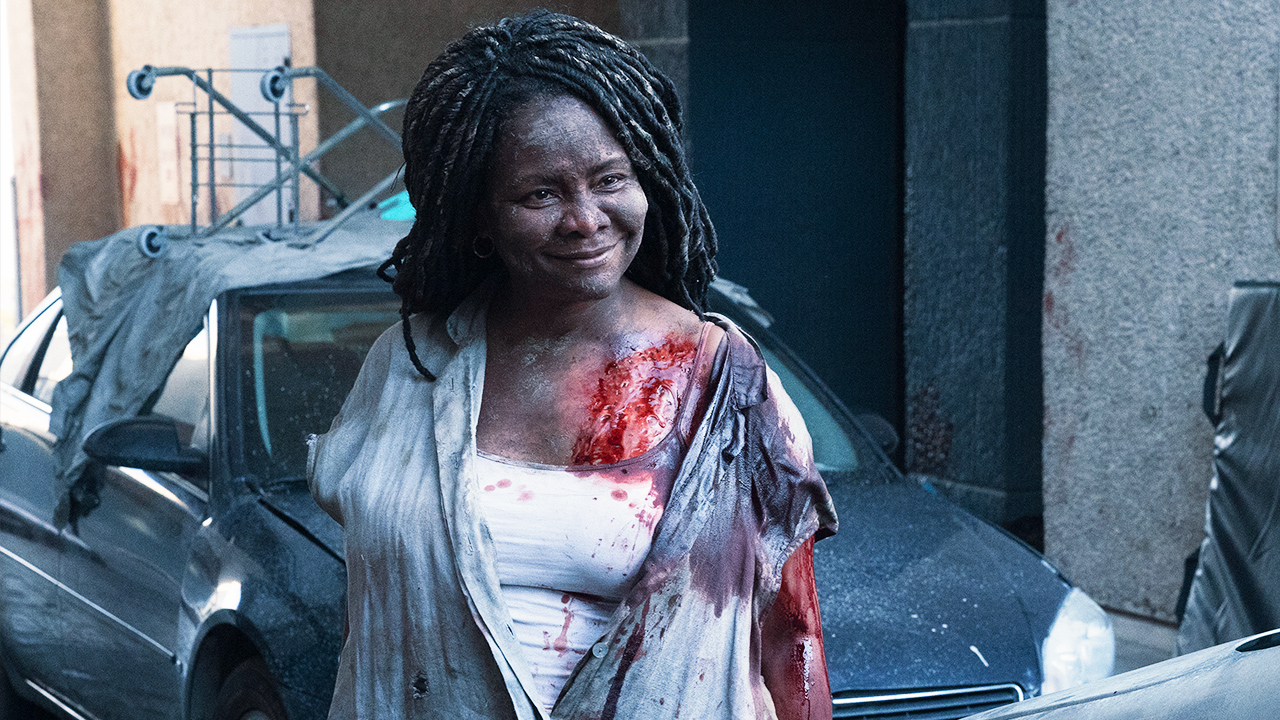 Probabilmente, dal suo punto di vista, perché all lives matter, ma la decisione di abbandonare i suoi amici (di cui lui è il capo, ricordiamolo) per salvare una donna che ha provato in tutti i modi a uccidere lui e i suoi amici e che è evidentemente fuori di testa rimane del tutto assurda. Non c'è molto da stupirsi, comunque, perché tutta questa quarta stagione è un susseguirsi di decisioni strane, dialoghi surreali e azioni forzate, prive di vero senso.
Morgan trova Martha, che gli racconta la sua storia e la tragica morte del marito Hank: in pratica, non aver avuto aiuto da nessuno e non essere stata a sua volta in grado di aiutare il marito l'ha fatta impazzire.
Anche Morgan ha perso molto e, per molto tempo, ha anche perso se stesso, quindi comprende la follia della donna.
Martha non vuole essere aiutata, anzi, non perde l'occasione per mettere i bastoni tra le ruote, causa un incidente e continua la litania del voler rendere più forti le persone.
La villain più fastidiosa e noiosa della storia delle serie tv.
Tra le altre cose, Martha è stata morsa, quindi non c'è nessuna speranza per lei.
Senza Morgan, il gruppo inizia ad accusare malesseri gravi: prima Al, poi via via tutti gli altri si sentono male. L'acqua che bevono è contaminata (chiaramente nessuno ha fatto caso che tutte le bottigliette fossero aperte): Martha ci ha versato antigelo.
Morgan, adesso, ha una nuova missione: ritornare dai suoi amici; lascia quindi Martha ammanettata a un auto, così che, una volta trasformata, non potrà uccidere più nessuno.
Il senso di tutto questo lungo viaggio? 
Non c'è e Morgan, ferito e esausto, ritorna sui propri passi e fa in tempo a rivelare agli amici che hanno bevuto dell'antigelo, il cui antidoto è etanolo e, guarda la combinazione, proprio fuori dalla stazione di servizio dove sono rifugiati, c'è un'autobotte piena di etanolo.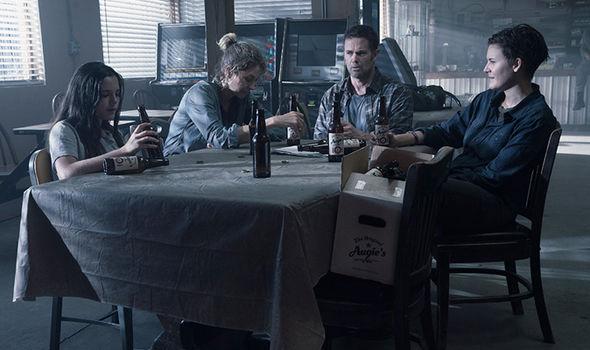 Il piano, però, va a rotoli, perché Al usa delle mitragliatrici che bucano la carrozzeria del camion, facendo finire l'etanolo sull'asfalto.
Tutto sembra perduto, ma Morgan non perde la speranza e viene ricompensato, perché sulla strada trova un camion pieno di birra, con la quale riesce a salvare gli amici. Davanti a una birretta, il gruppo si ricompatta e si riprende.
Morgan cambia decisione per l'ennesima volta in questa stagione di Fear the Walking Dead: non si torna ad Alexandria perché se Martha è diventata cosìè stato solo perché nessuno l'aveva aiutata.
Si stabiliranno nella fabbrica di jeans di Orso Polare e, da lì, faranno del bene al prossimo, gettando le basi per una nuova società.
Questa stagione è stata un completo disastro in cui sono davvero poche le cose che si possono salvare: John e June, la puntata dedicata a Nick e la fine gloriosa da guerriera di Madison.
Viene da chiedersi se valga la pena continuare con un'altra stagione, se Fear the Walking Dead potrà mai risollevarsi o se non sia meglio farla finita qui per non creare danni ancora maggiori.
Leggi anche – Fear the Walking Dead 4×15 : Tu ci servi, Morgan