Il penultimo episodio di questa controversa e bislacca stagione di Fear the Walking Dead vede finalmente la reunion del gruppo capitanato da Morgan. Egli, diventato capo per scelta inevitabile e, al tempo stesso forzatissima, non è un leader ma lo diventa perché tutti gli altri decidono che le cose debbano andare così.
Wendell, Sarah, Luciana e June, insieme al moribondo Jim e a Morgan stesso, sono bloccati sul tetto dell'ospedale: la situazione è disperata e Morgan permette agli altri di fuggire, sacrificandosi.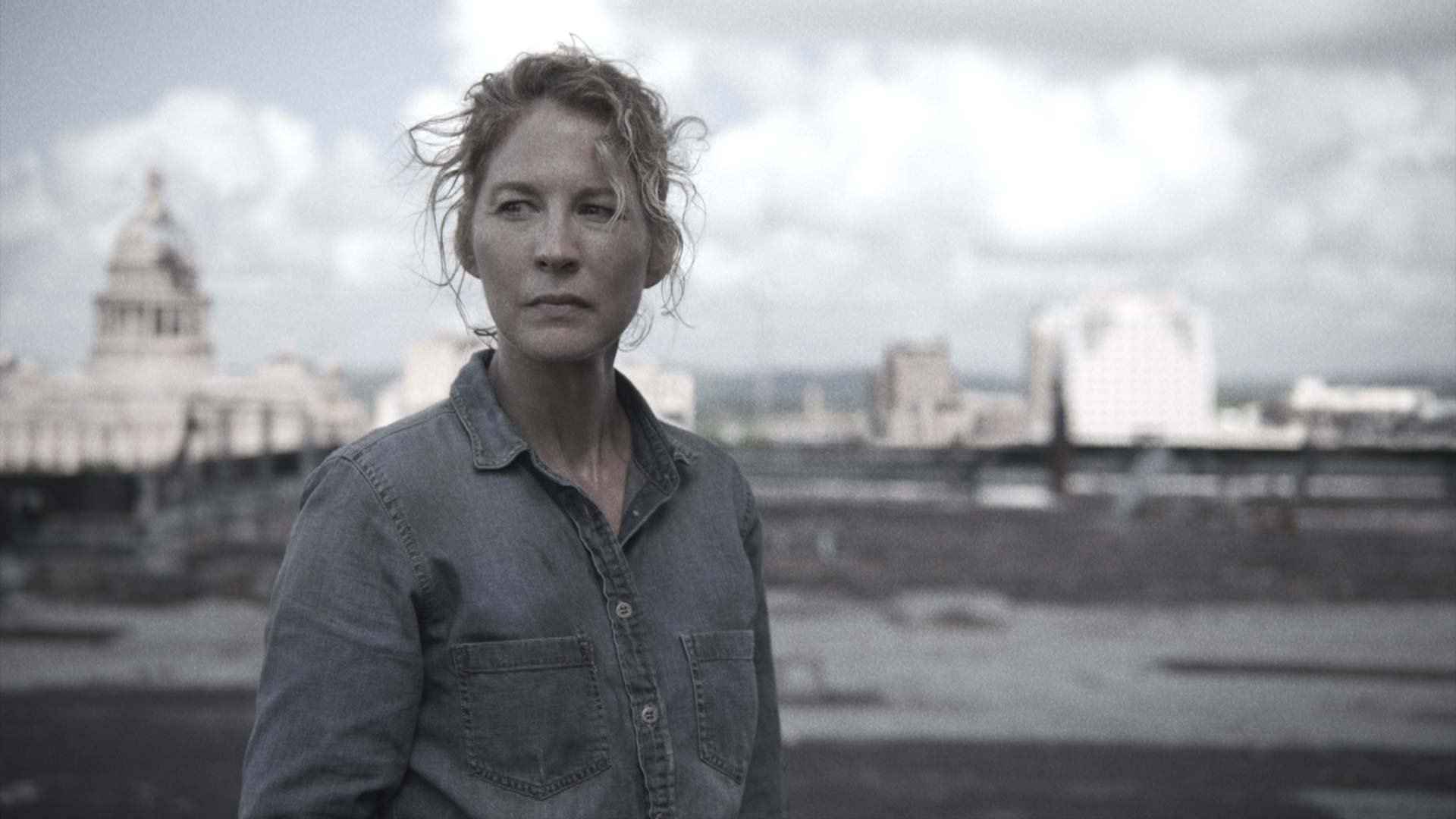 Charlie e Alicia si ricongiungono a John e Strand. Anzi, fanno ancora di più, perché li salvano dall'isola infestata dall'alligatore. Strand, con l'occasione, ritrova anche la voglia di vivere, sconfiggendo il suo innato cinismo.
Forse hai ragione, forse dovevamo solo avere fede.
Alleluia, almeno è un passo in avanti.
John, come sempre, rimane il personaggio più convincente di questa stagione e l'attore che lo interpreta, Garret Dillahunt, fa un ottimo lavoro per caratterizzarlo. Purtroppo però, neanche a dirlo, viene utilizzato poco e male ai fini della trama.
Già che c'erano, i quattro recuperano anche la dirty woman, che viene catturata (ma, con una scelta discutibile, non viene uccisa quando ne hanno l'opportunità).
Nel frattempo Jim, uno dei personaggi di Fear the Walking Dead più inutili e fastidiosi, rimane sul tetto ormai morente, ma non perde comunque il vizio di accusare Morgan del fatto che è stato morso. Non si capisce quali siano le responsabilità di Morgan in ciò che è accaduto a Jim: non è colpa sua se, durante una lotta con uno zombie, il birraio è stato azzannato, eppure Jim non smette di sparare a zero sul malcapitato.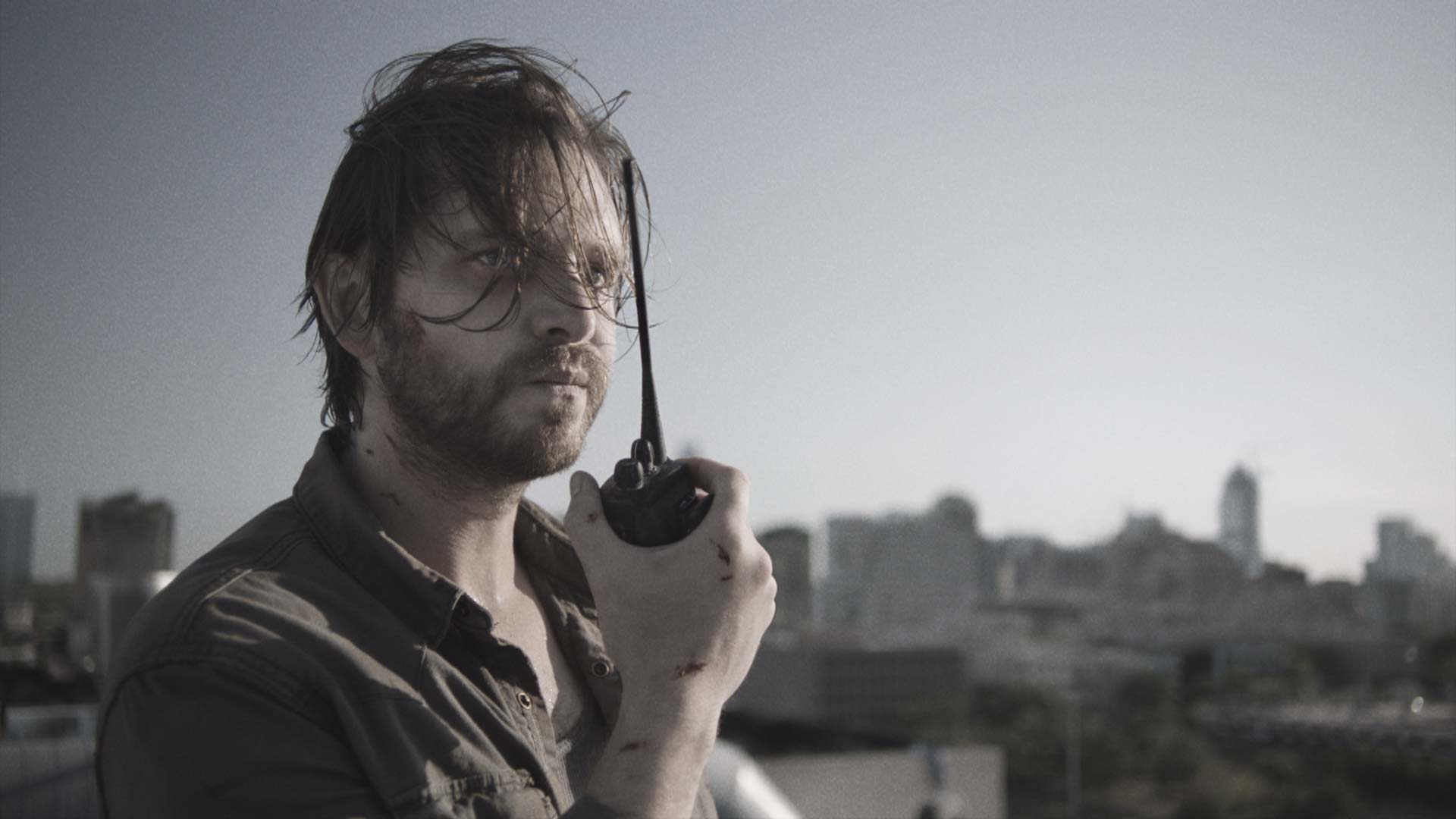 Morgan ha solo tentato di trovare una soluzione, indirizzando il gruppo verso l'ospedale, se poi le cose sono andate male non è certo colpa sua. Invece no, Jim è carico di rabbia e riversa tutto il proprio rancore sugli amici e su Morgan, che si sente in colpa pur non avendone alcun motivo.
La morte è una certezza, liberarti dalle pessime cose che hai fatto non lo è.
E Morgan, in quanto capo, si deve sacrificare, si sente in dovere di farlo, ma il problema è che non si capisce il perché. Una delle tante forzature della sceneggiatura sempre più macchinosa di Fear The Walking Dead. Con un ennesimo (non necessario) omaggio alla serie tv madre, la fuga avviene grazie a un diversivo usato nella prima stagione di The Walking Dead: l'allarme di una macchina che permette ai sopravvissuti di scappare dall'ospedale.
Dopo aver insultato tutti, Jim coglie l'occasione di redimersi e, con un estremo sacrificio (tanto sarebbe morto comunque), si getta nel vuoto, atterrando su una macchina il cui allarme distrae gli zombie. Prima di morire, però, svela la ricetta della sua preziosissima birra a Sarah.
E qui c'è una delle scene più surreali della storia di questa serie tv già di per sé spesso bizzarra.
Allontanandosi dall'ospedale i geni del gruppo, senza avere la minima idea della sorte di Al e consapevoli che Martha è a piede libero e di certo è là fuori in cerca di vendetta, si mettono a discutere sul nome da dare alla birra di Jim.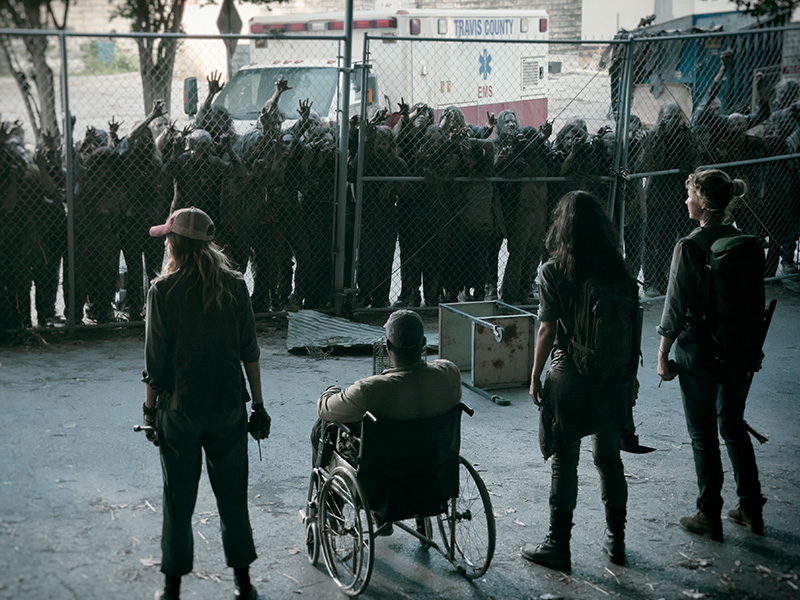 Sì, quello stesso Jim che nessuno sopportava e che aveva maltrattato tutti (vale la pena di ricordare che ha rimproverato Morgan per averci messo troppo per salvarlo).
È morto perché noi facessimo la sua birra: non darò alla sua birra un nome stupido e insignificante che qualche agenzia di marketing gli aveva imposto. Dobbiamo darle un nome che significhi qualcosa.
E se ne escono con la birra di Jim, la birra di Jimbo, la bomba di Jimbo (nome che riesce a far ridere Morgan per prima volta dopo anni).
Ma sono seri?
Spendiamo due parole per Martha, un'altra bella occasione sprecata per Fear the Walking Dead. L'attrice è poco credibile, sembra più adatta a sfornare torte che a fare la psicopatica, i suoi dialoghi sono irritanti e privi di qualsiasi senso e le sue azioni ancora peggio. Ci si aspettava molto da questo personaggio e siamo rimasti con un pugno di mosche in mano.
Nel finale, ella riesce a scappare e a scrivere sul viso di Jim l'intera ricetta della sua birra e, appena questi si trasforma in zombie, lo trafigge alla gola con le profetiche parole "Andiamo a far forte lui".
Ovviamente si riferisce a Morgan e al fatidico finale di stagione a cui assisteremo la prossima settimana.