Anche per questa settimana, Fear the Walking Dead si concentra sulle peregrinazioni di Morgan, sul rapporto che lega Al a June e su quanto June stia disperatamente cercando il suo John.
Per carità, sono la prima shipper di June e John, ma la ricerca disperata, in un misto di angoscia e speranza, di una riunione tra i due non è sufficiente a far decollare questa quarta stagione della serie.
Episodio dopo episodio, in Fear The Walking Dead sembra non succedere mai niente di rilevante.
Io vorrei disperatamente che questa serie si risollevasse e tornasse ai fasti non dico della prima, ma almeno della terza stagione, eppure anche questa puntata ha moltissimi punti deboli e controsensi. 
È tutto così lento. E tedioso.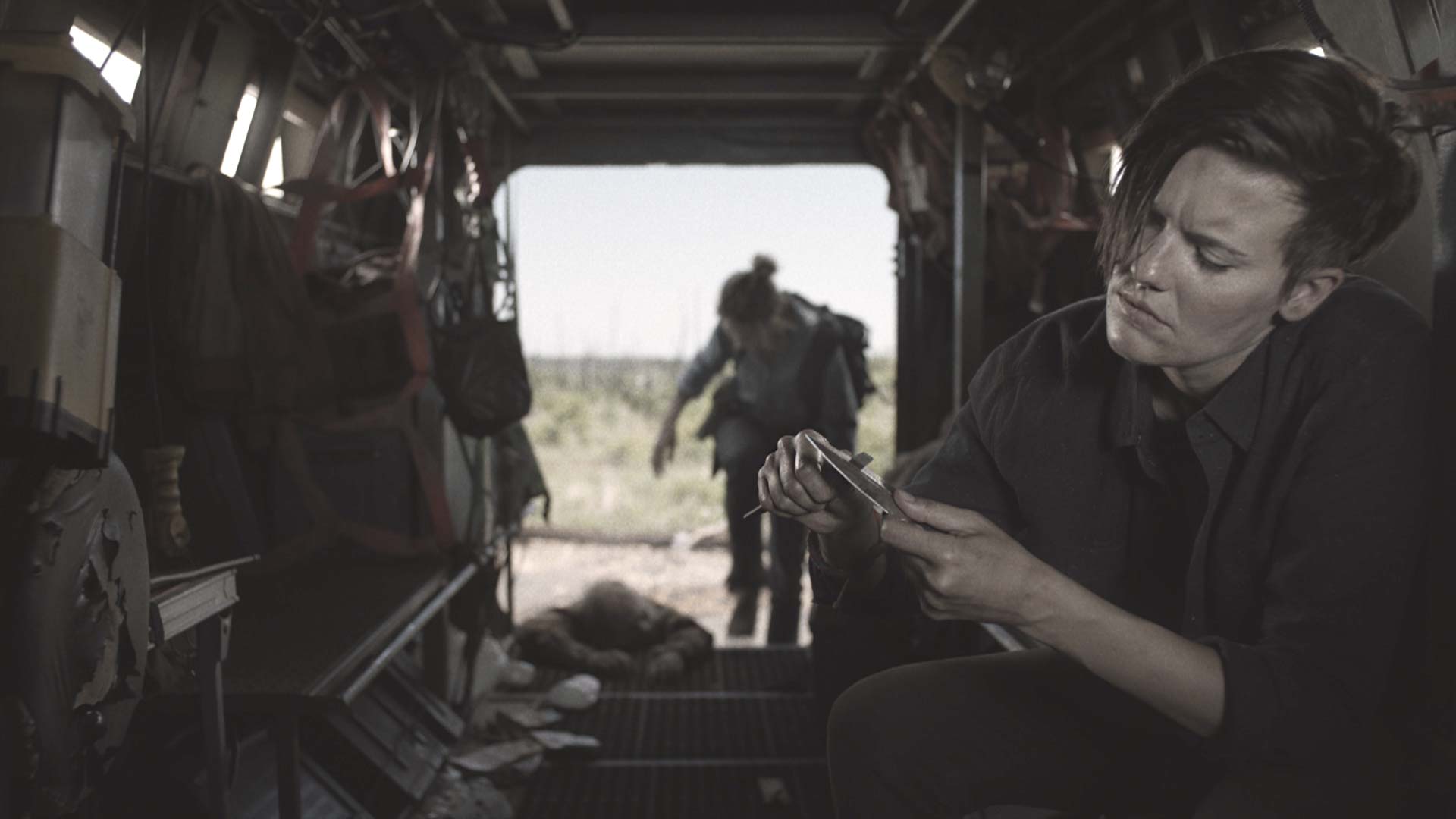 Perché, all'improvviso, parlano tutti così tanto al walkie-talkie? Perché la dirty woman li possa ascoltare e venire a conoscenza dei loro spostamenti. Geniale, no?
No.
Dove esattamente si trovano i sopravvissuti a livello geografico? Non si sa, da qualche parte nel grande stato del Texas, eppure, senza neanche tantissimo sforzo, alla fine i due gruppi, quello di Al (è seriamente malata? Ha solo avuto un calo di glicemia? Lo sapremo mai?) e June e quello di Morgan con le new entry della scorsa settimana, si riuniscono.
Ci sono tanti problemi con questa stagione di Fear the Walking Dead.
Il primo è che l'arrivo di Morgan non è stato il colpo di scena rivoluzionario che ci si aspettava. Lennie James è un bravo attore, ma sembra davvero fuori contesto tra i personaggi di Fear the Walking Dead. Poteva funzionare in accoppiata con John, ma ora, malgrado l'impegno, è diventato quasi irritante.
Il secondo è che, nel tentativo di creare morti eclatanti che sconvolgessero lo spettatore, non è rimasto nessuno per cui emozionarsi. Diciamolo, se morisse Althea, saremmo sconvolti? 
Io non credo.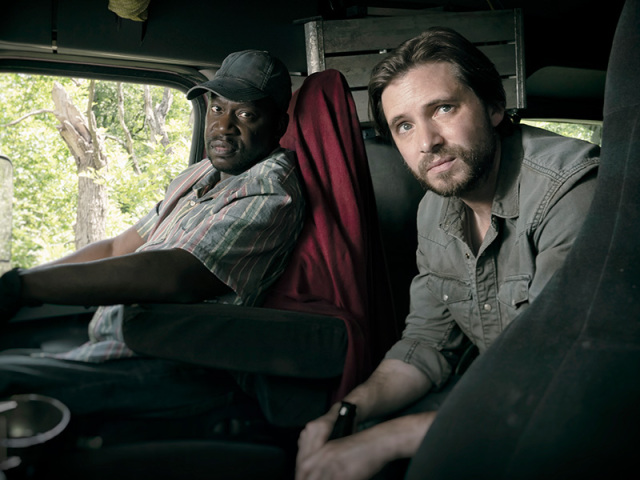 Sono morti Travis, Troy, Chris, Nick, Madison e non sappiamo ancora nulla del destino di Daniel Salazar: una serie incomprensibile e autolesionista di scelte che ha ferito mortalmente Fear the Walking Dead.
Il terzo errore, forse il più grave e irrisolvibile di tutti, è che i nuovi personaggi non hanno alcun legame affettivo con quelli storici: Strand, Luciana, Alicia perché mai dovrebbero lottare per persone che non conoscono? Perché dovrebbero creare una comunità con loro?
Detto questo, continuiamo la recensione, perché è uno sporco lavoro, ma qualcuno deve farlo.
Morgan incontra la dirty woman, che ha un potenziale altissimo e che, in effetti, sembra l'unico personaggio credibile: sporca, pazza, senza scrupoli. È l'unica che potrebbe ancora salvare Fear the Walking Dead.
Al e June, dicevamo, sono alla ricerca di John (a proposito, che fine avrà mai fatto?) e, nel mentre, riescono a conoscersi meglio: Althea è tenace, testarda, caparbia e June è diventata un'eroina pronta a tutto pur di salvare le persone che ama.
Finalmente ci viene raccontato qualcosa in più su due delle protagoniste principali di Fear the Walking Dead (e se non è un altro problema questo…).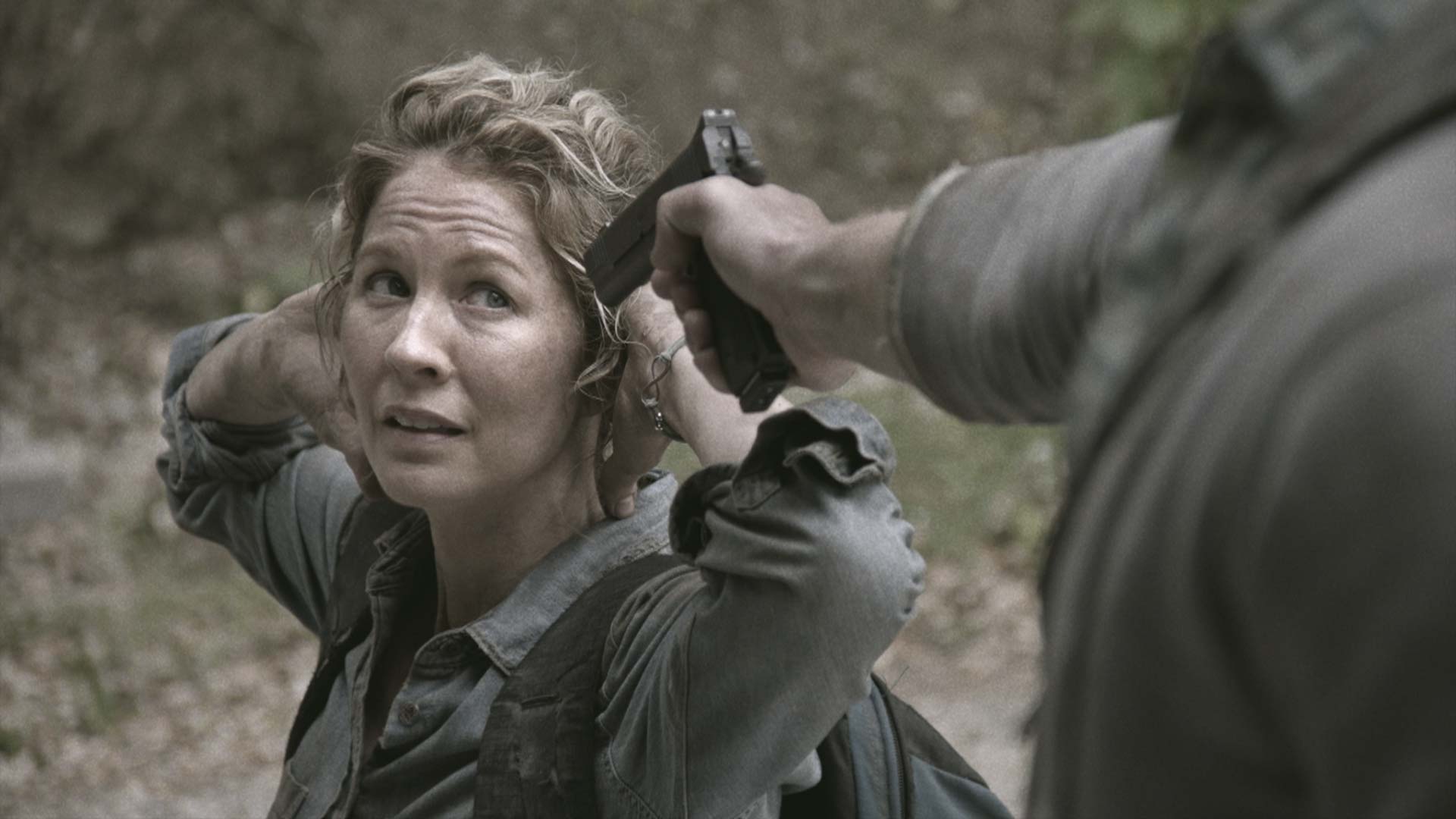 June dimostra di essere cambiata nei confronti di Al e lo fa anche nel voler accettare Quinn nel gruppo. Quinn è un disperato, un uomo che tenta solamente di salvarsi, senza guardare in faccia nessuno, esattamente come lei.
Quello che stai facendo ora, l'ho fatto anche io, ma qualcuno mi ha mostrato che non avevo bisogno di farlo. E neanche tu. (…) Possiamo lavorare insieme, possiamo aiutarci.
Discorso involuto, ma evoluzione del personaggio di June non male.
Come detto, a fine puntata Morgan, Al e June riescono finalmente a ricongiungersi e insieme a Wendell, Sarah e Jim si prefiggono come obiettivo quello di accogliere nuovi membri da aggiungere al gruppo.
Attendono invano Quinn, che cade vittima della dirty woman e diventa il sostituto dello zombie Purvis.
Si presume che, da ora in avanti, accada qualcosa: probabilmente i nuovi si ricongiungeranno ad Alicia e compagnia bella, ma la strada è ancora lunghissima, come lunghissima pare la ripresa di Fear the Walking Dead.