Se lo scorso episodio di Fear the Walking Dead aveva dato un barlume di speranza per questa serie tv, nell'undicesima puntata, intitolata The Code, ritorniamo a vedere ciò a cui siamo stati abituati per la maggior parte di questa stagione.
Fear the Walking Dead non decolla, per quanto ci provi con tutte le proprie forze. Sarà la presenza di Morgan, il cui personaggio diventa spesso fastidioso. Forse a causa della pessima decisione di far fuori alcuni tra i personaggi principali più interessanti. O, ancora, perchè quelli nuovi, come John Dorie o Al, si siano a malapena visti nella seconda parte di questa stagione. Ma Fear the Walking Dead alterna episodi interessanti, come, appunto, il decimo, ad alcuni decisamente sotto tono.
Non si può dire che The Code sia  pessima, ma non brilla certo tra le puntate da ricordare. In sostanza, per un'ora vediamo le peripezie di Morgan che lascia il Texas per raggiungere il Mississippi, per poi tornare di nuovo in Texas.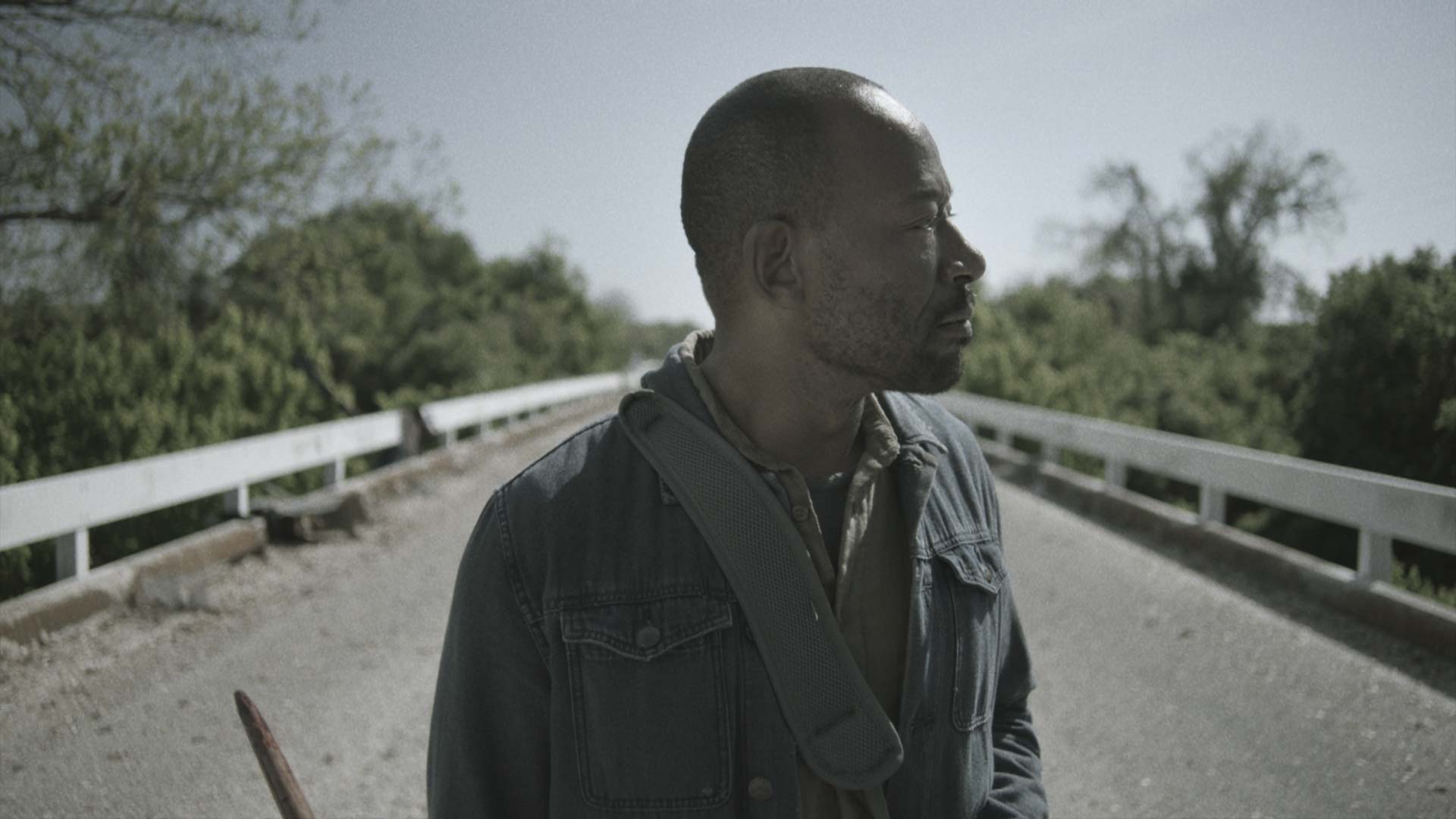 Sotto a una pioggia battente che ha fatto da trait-d'union agli ultimi episodi, cerca Alicia e trova un camion dove riesce a ripararsi e dove trova cibo, acqua e perfino un coltellino a serramanico.
"Prendete ciò che vi serve. Lasciate il resto".
Un gesto di carità che Morgan tiene ben presente dall'inizio alla fine. Nel suo peregrinare, incontra sul proprio cammino alcuni nuovi personaggi, tra cui i "fratelli" Wendell e Sarah e il birraio Jim, tutti piuttosto spregevoli e sgradevoli. Viene naturale chiedersi se sia proprio necessario inserire facce nuove in un contesto in cui quelle appena introdotte sono rimaste solo abbozzate?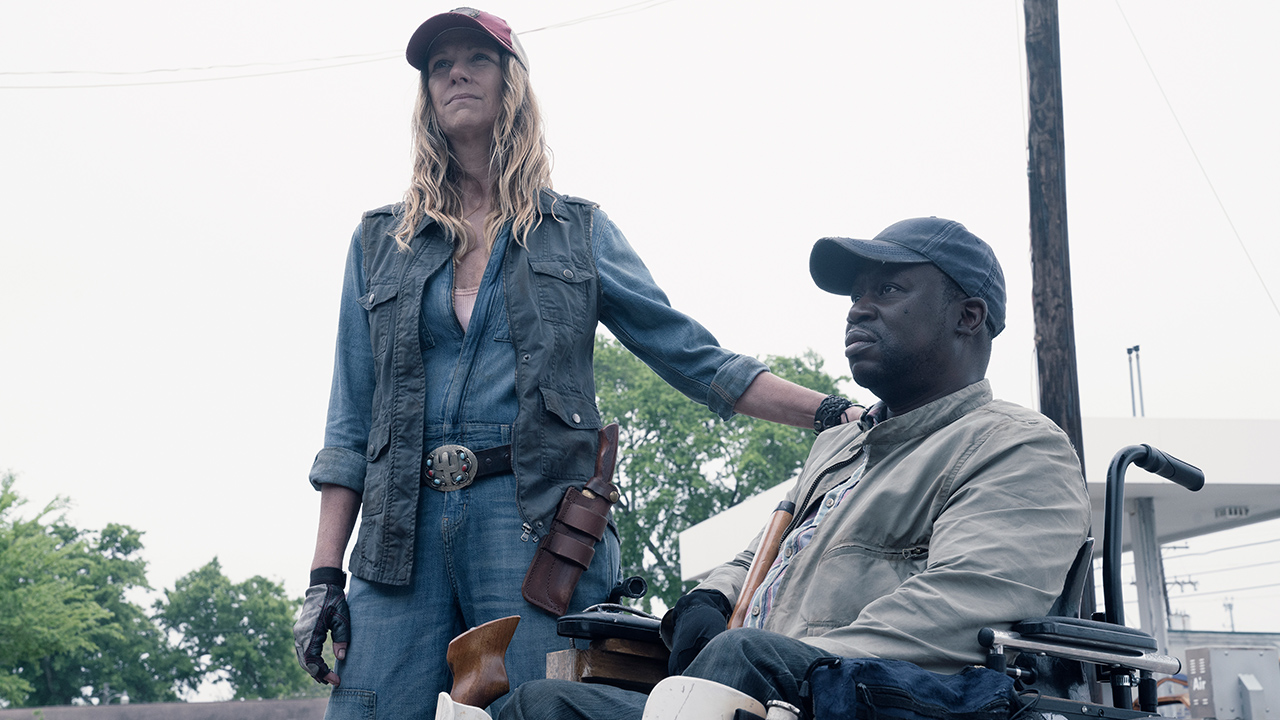 Infatti, cosa sappiamo di Al? Qual è la sua storia? Come gestiranno la complicata e precaria relazione tra John e June? In quale direzione sta andando la trama principale? In parole povere, e mancando solo cinque episodi alla fine, qual è il senso di questa quarta stagione?
All'undicesima puntata, le cose non sono ancora chiare e si ha la netta sensazione che alcuni personaggi resteranno sulla superficie e non avranno mai la tridimensionalità che meritano (cosa che accade anche nella serie madre, The Walking Dead). Certo, non è tutto da buttare via, come sempre in questa serie tv: Wendell e Sarah sono simpatici e sopra le righe, l'appassionato discorso di Jim sulla birra è divertente e l'introduzione di una nuova nemica psicopatica potrebbe essere interessante in ottica futura, ma la sensazione generale, guardando Fear the Walking Dead, è che la storia si stia troppo dilatando, senza che succeda nulla di davvero eclatante.
Entrando più nel profondo di The Code, cerchiamo di sottolinearne gli aspetti positivi.
I codici d'onore e quelli comportamentali sono il tema principale: in un mondo a pezzi, c'è il codice, discutibile, di Wendell e Sarah, che riescono infine a redimersi, c'è quello di Jim, che riesce a separarsi dall'amata birra per lasciarla a uno sconosciuto.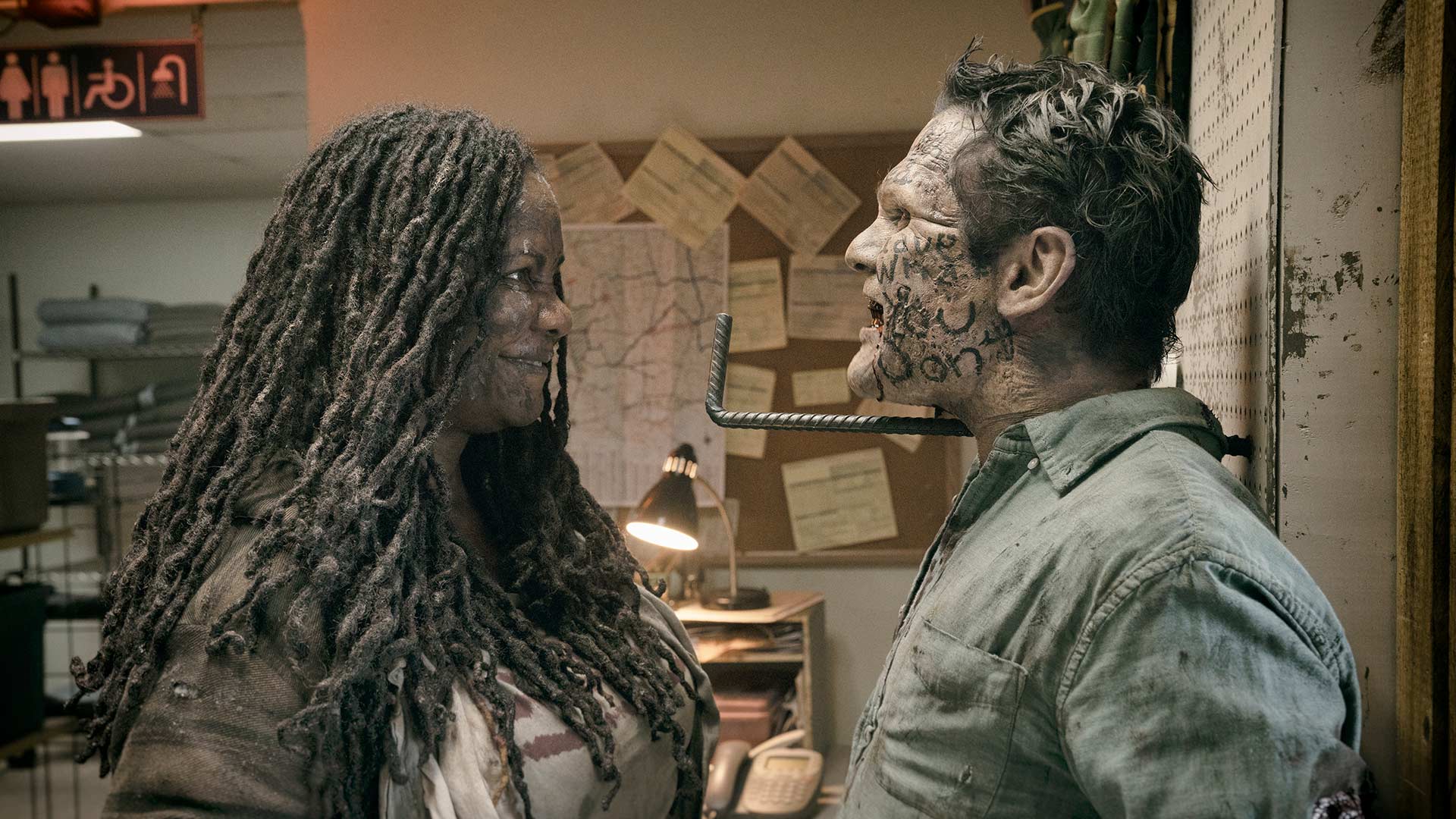 È un codice quello di riuscire a godere dei piccoli piaceri in un modo ormai allo sfacelo, come usare un bagno con carta igienica e qualcosa da leggere, bello come "un piccolo appartamento". È un codice perfino quello di Morgan, un uomo che ha perso tutto: la moglie, il figlio, la propria sanità mentale, ma che, comunque, è riuscito a ricrearsi una nuova famiglia, prima con Rick e ora con John e Alicia. La presenza di un gruppo e il senso di appartenenza sono i fondamenti della società e sono anche ciò che tiene Morgan legato alla realtà e che lo spinge a continuare a vivere.
È stato Morgan a salvare Rick e, in quanto eroe positivo, è dibattuto su quale gruppo abbia più bisogno di lui: quello in Virginia o la sua nuova famiglia in Fear the Walking Dead?
Chi deve essere salvato, a chi deve dedicarsi?
La speranza incarnata da questo personaggio fa da contraltare alla scioccante fine dell'episodio che ci lascia con uno spiacevole senso di inquietudine.
Il mondo in cui il buon Purvis, che lasciava scatole piene di generi di prima necessità lungo il proprio cammino, a uso e consumo di chi sarebbe venuto dopo di lui, non solo è diventato uno zombie, ma viene addirittura sfregiato, è ancora un mondo per cui vale davvero la pena combattere?