Se c'è qualcosa che si è capito di questa stagione di Fear the Walking Dead è che dobbiamo aspettarci costantemente alti e bassi. A puntate noiose si alternano piccoli gioielli introspettivi e recitati meravigliosamente. Il decimo episodio, intitolato "Close your eyes", fa parte del secondo tipo. È tutto merito di Alicia, interpretata da una Alycia Debnam-Carey in stato di grazia.
È lei il personaggio più lacerato, sofferente e, per certi versi, perduto di questa stagione di Fear the Walking Dead.
Dopo aver perso tutto si può ancora avere motivazioni per continuare a combattere?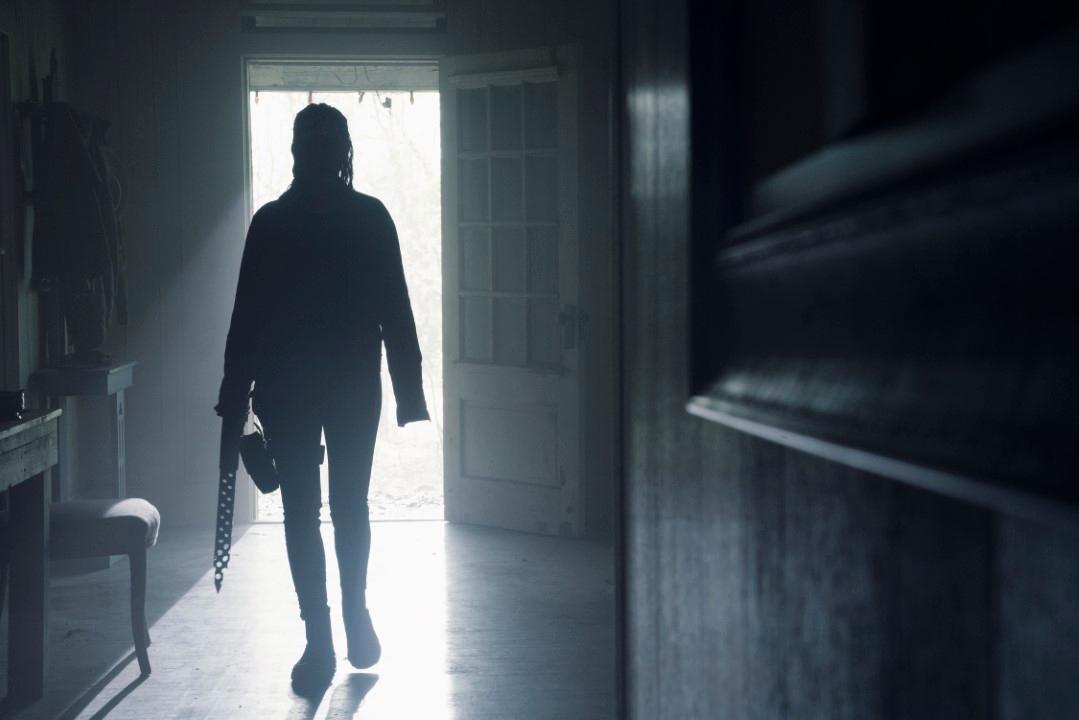 L'episodio si apre con un lungo campo su un corridoio di una casa abbandonata (dove in passato viveva una famiglia felice che ora non c'è più) e sull'arrivo di quello che sembra l'ennesimo vagante. Ma è un illusione perché in realtà è la nostro Alicia, un po' morta dentro e sola, confusa, quasi disorientata, che vaga di stanza in stanza cercando di capire cosa fare ora.
Non le frega niente dei ricordi e del passato di chi prima abitava lì. Fuori imperversa la tempesta.
Sbuca da dietro una porta Charlie, la ragazzina causa dei grandi lutti subiti da Alicia. Colei che prima è l'assassina del fratello adorato (morte per la quale Fear the Walking Dead ha ricevuto un colpo altrettanto mortale), poi causa indiretta della dipartita della madre. È venuto il momento per le due di confrontarsi. Confronto che Alicia rifiuta con sdegno, scappa, si ferisce e viene riportata in casa proprio da Charlie.
Messa di fronte all'impossibilità di procrastinare uno scontro diretto, Alicia non può fare altro che affrontarla e da dietro una porta chiusa le vomita addosso tutta la propria rabbia.
Io non ti posso mandare là fuori, ma se resti in casa con me molto probabilmente ti ucciderei, non so se voglio ucciderti, ma potrei finire per farlo!
Non c'è comprensione, perdono o pietà. Per Alicia la piccola Charlie è un mostro e mentre la ragazzina piange dietro alla porta, la nostra protagonista le augura il destino peggiore: quello di vivere a lungo e di convivere con il peso di ciò che ha fatto.
D'altro canto, forse per la prima volta dalla sua comparsa in Fear the Walking Dead, Charlie mostra un volto umano e si prende cura dei ricordi e dei resti della famiglia che viveva nella casa ora occupata da loro.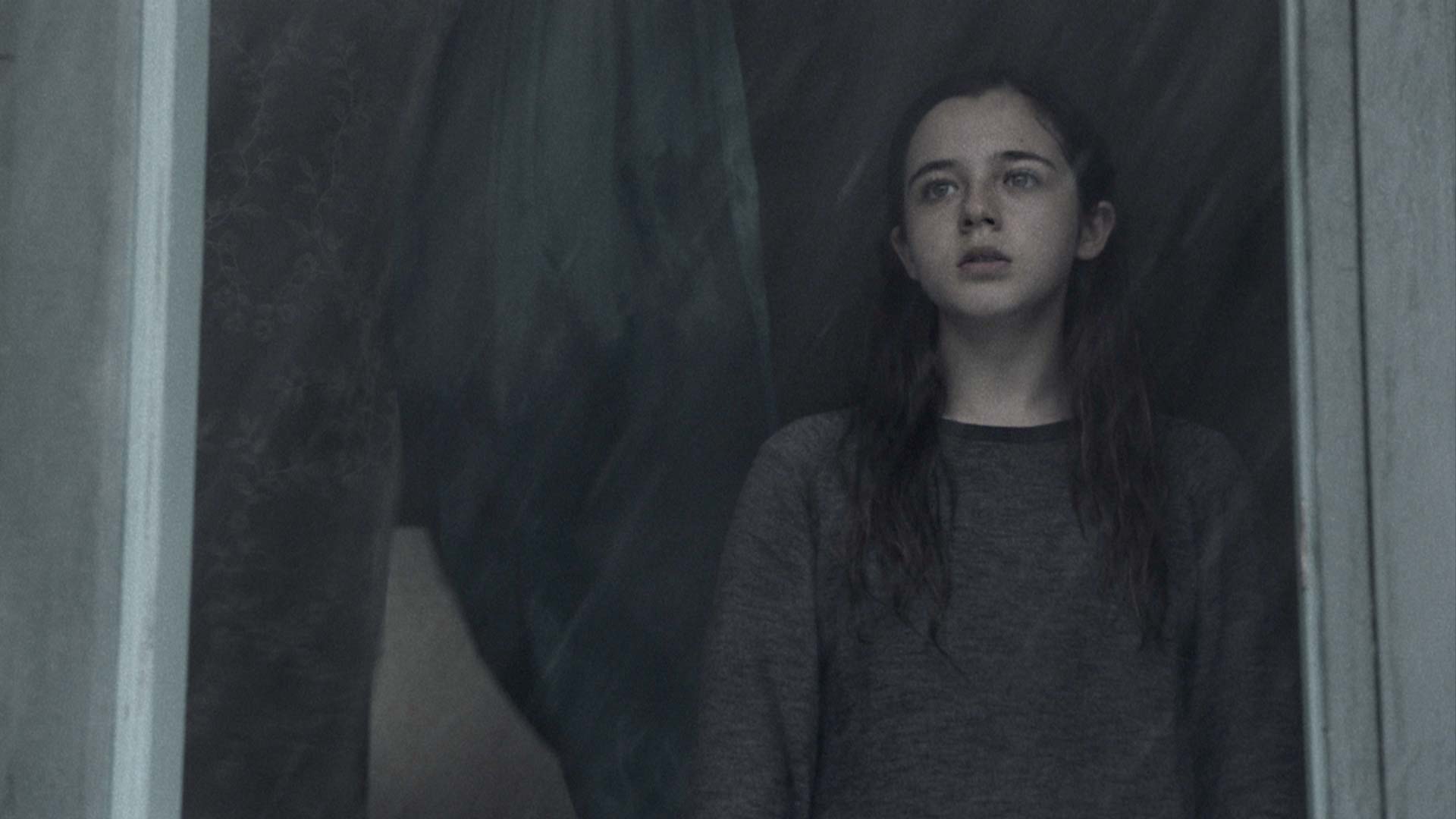 Sistema le foto, ricopre i cadaveri. C'è in lei un senso del ricordo quasi commuovente. Le due sono in totale contrapposizione: da un lato Alicia è apparentemente forte, grida, parla molto, è piena di una cieca rabbia fuori controllo che riesce a dominare a stento. Dall'altro, Charlie è chiusa in un mutismo assoluto, piange e non sa (o non vuole) difendersi dalla furia della sua accusatrice. In fondo sa che ha ragione.
Fino a compiere il gesto più drammatico: si getta tra le braccia di uno zombie e solo Alicia la salva in corner.
Tutta questa puntata è incentrata su due tempeste: quella che imperversa fuori e quella che contrappone le due ragazze. Due persone fragili, interrotte, che non riescono o non vogliono avere ricordi, che non possono trovare un punto di incontro perché il destino le ha allontanate troppo. Charlie ha vissuto una vita prima dell'apocalisse e una completamente diversa durante: in principio c'erano mamma e papà e una gita al mare programmata da tempo, dopo c'è solo il cercare di sopravvivere.
Le due, davanti a una cena a lume di candela, finalmente iniziano a parlare e proprio quando il ghiaccio sembra sciolto, gli zombie irrompono in casa ed entrambe costrette alla fuga si trovano in una situazione disperata.
Di fronte alla morte, le due riescono ad abbassare le difese: Charlie ammette la propria fragilità e Alicia riesce finalmente a provare compassione per lei.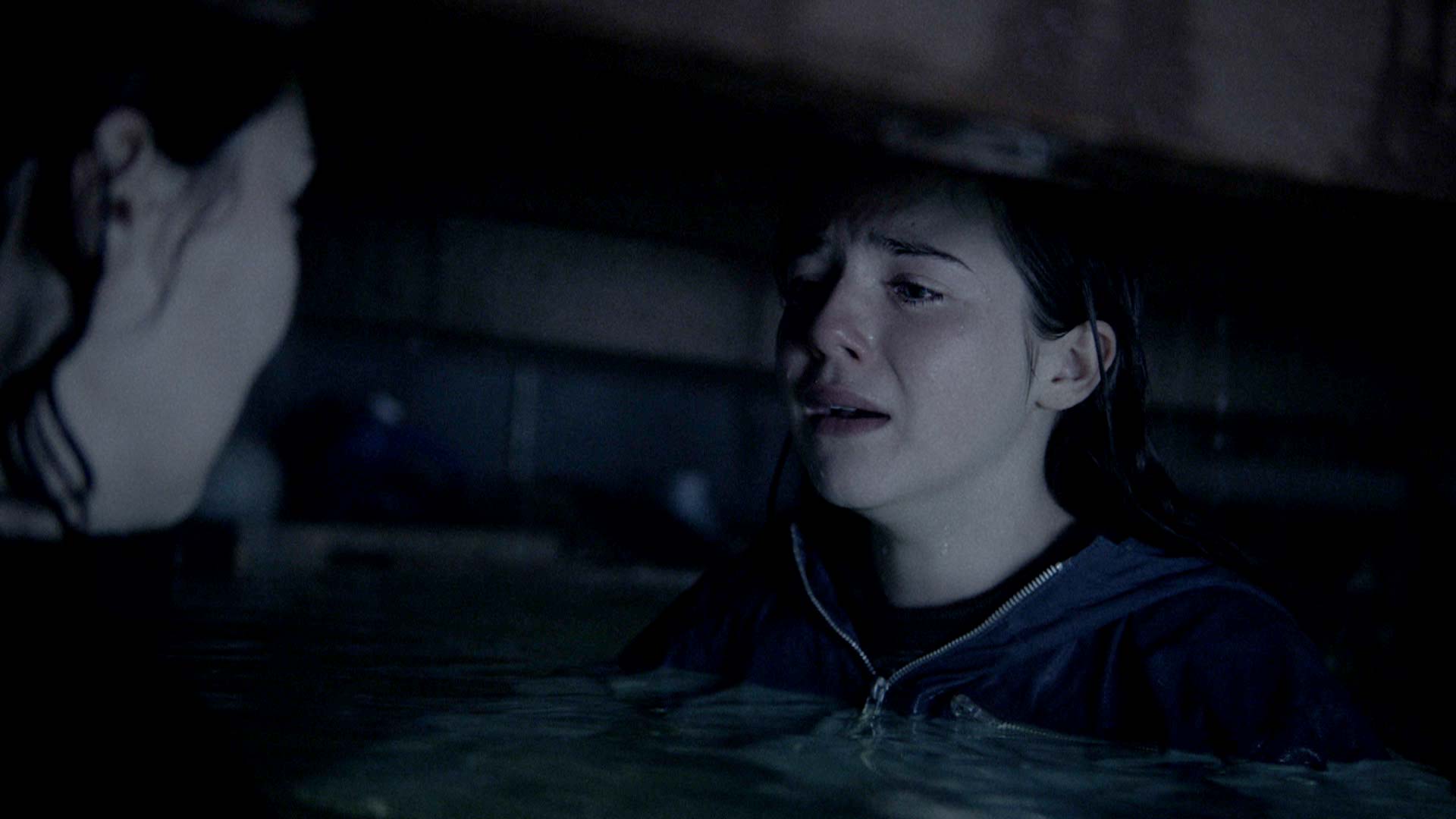 Il pianto delle ragazze è uno dei momenti più emozionanti di tutta questa stagione, proprio perché privo di filtri e sovrastrutture: è ruvido, sincero, diretto. C'è una degna sepoltura anche per quei corpi che Alicia avrebbe lasciato a marcire all'aria aperta. C'è ancora un futuro, c'è ancora una speranza.
C'è ancora la possibilità di sognare perfino il mare.
Non dimenticatevi di passare anche dai nostri amici di The Walking Dead Italia e FIGHT the Dead. FEAR the living – The Walking Dead gdr