# #
Ho già detto in passato che Fear The Walking Dead stava diventando per me un programma con problemi così insormontabili da istigarmi quasi all'abbandono della Serie in medias res della stagione tre.
# #
Troppe puntate in spagnolo, dedicate a un personaggio che non riesce a diventare predominante, Daniel, la mia viscerale antipatia nei confronti della protagonista, Madison, una pseudo-Rick che non ne ha né il carisma, né la credibilità, la scomparsa di altri personaggi essenziali dal potenziale inespresso…
Tutto puntava al mio abbandono prematuro di Fear The Walking Dead e, lo ammetto, senza neanche troppi rimpianti.
# #
Eppure, incredibile plot twist: c'è stato un personaggio che mi ha fatto appassionare a tutte le puntate, fino, praticamente, all'ultima.
Non leggete se non siete in pari con la Serie, specialmente la terza stagione: da ora in avanti lo spoiler non è un rischio, ma un dato di fatto.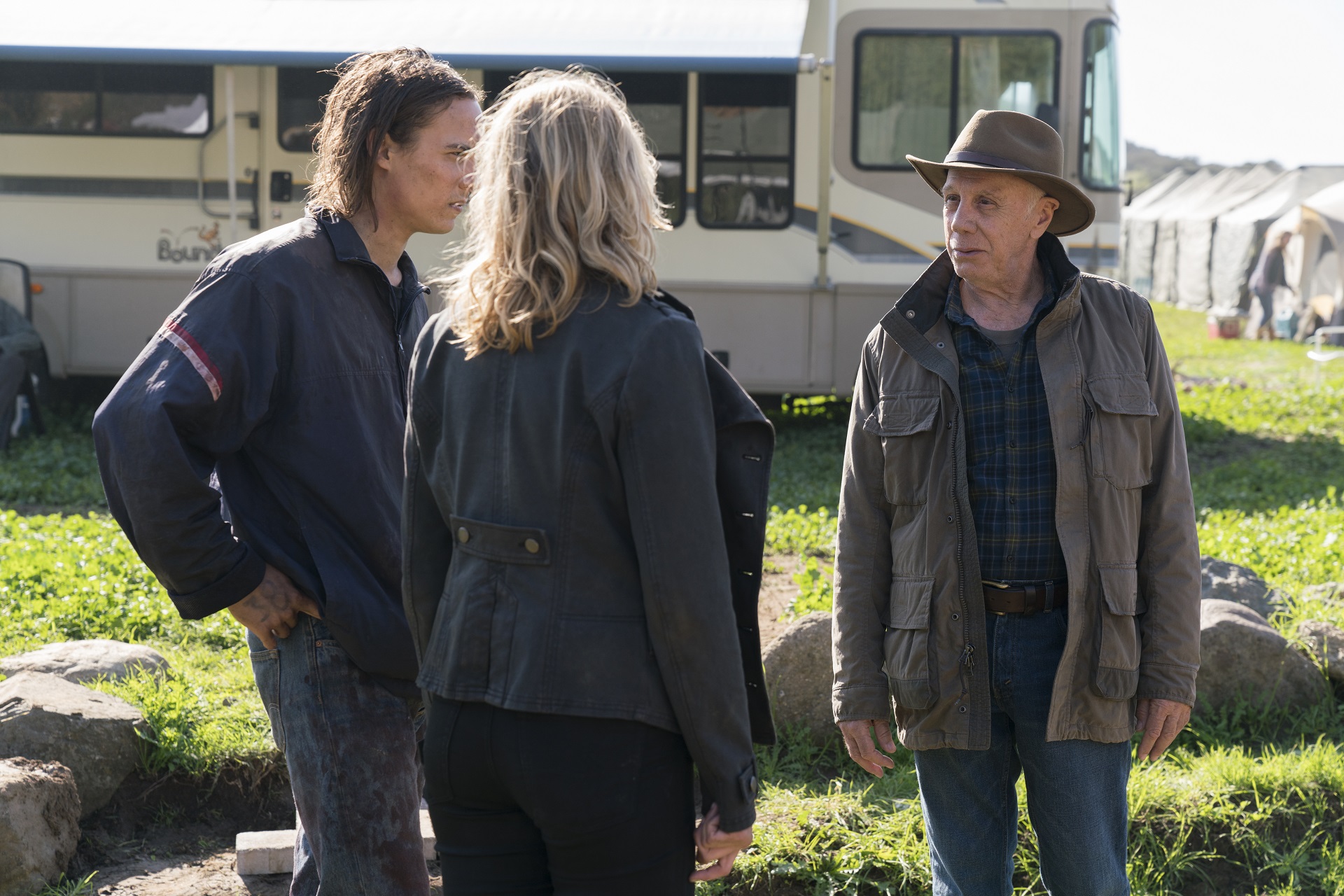 Sto parlando di Troy Otto, interpretato da Daniel Sherman, che riesce finalmente a togliere i panni di attore esclusivamente teen (wolf) e diventa grande.
Il personaggio di Troy è ben scritto e ben definito, affascinante, viziato, divertente e disturbato e, cosa certamente non trascurabile, insieme a Nick, dava vita a una bromance tra le più interessanti degli ultimi anni.
Da tempo, Fear The Walking Dead non riusciva a inserire nel cast un personaggio così pieno di vita e sfaccettature, merito anche dell'attore che lo ha interpretato, che ha saputo renderlo umano e credibile, molto più di quanto abbiano fatto molti attori presenti nel cast fin dalla prima stagione, i cui personaggi sono ancora stereotipi di ciò che ci sia aspetta di trovare nel genere horror.
La puntata 3×14 è una delle più esilaranti e geniali della stagione, nella quale Nick e Troy, fanno a gara chi prende le decisioni più assurde, insensate e ridicole, in una sfida che finisce senza vincitori.
Grazie a Troy, Nick aveva finalmente trovato quella spalla alla sua altezza che gli era sempre mancata: un contraltare, un antagonista e un potenziale amico.
Quindi Troy faceva bene al personaggio più essenziale a Fear, perché molto più di Madison e Alicia, è intorno a Nick che ruotano le trame e sottotrame della Serie.
Troy era spesso odioso, sbruffone e sopra le righe, verso la fine aveva anche perso la testa, ma era diventato una colonna della trama, perché era riuscito a fare qualcosa che non succedeva da tempo in Fear The Walking Dead e cioè smuovere le acque.
Ma anche se sembrava completamente impazzito dopo il trattamento riservatogli da Madison, che diventa via via sempre più fuori controllo e spietata in modo gratuito, si riscatta a modo suo, diventando essenziale.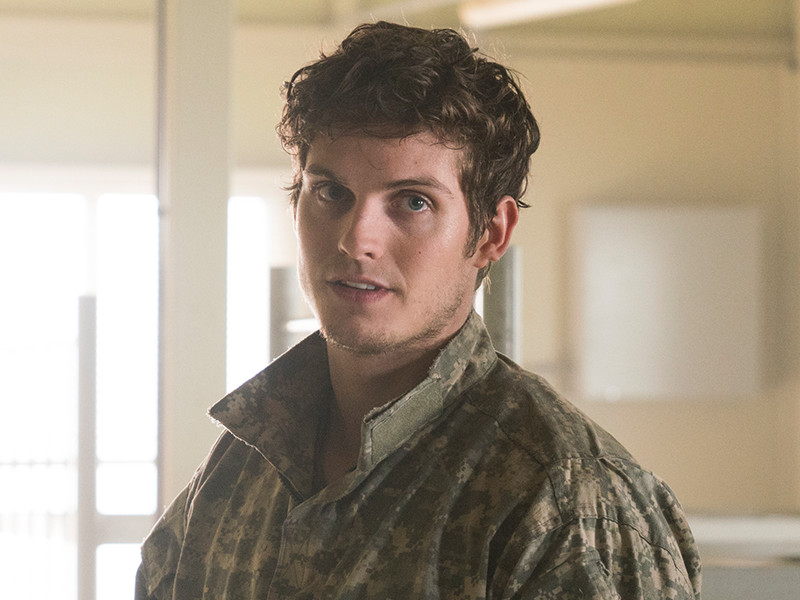 C'era ancora moltissimo che questo personaggio poteva ancora dare a Fear, molte risate e momenti di altissimo sgomento, colpi di scena e colpi di testa, ma, come al solito, è arrivata Madison, che aveva odiato il ragazzo a prima vista, a sistemare le cose a modo suo.
Lo uccide a sangue freddo, in modo gratuito, insensato, causando la reazione a catena del figlio, che si allontana da una madre che ormai pensa sia irrecuperabile.
Speravo fosse solo gravemente ferito, speravo tornasse e restituisse il favore a Madison, ma lo vediamo nel finale di stagione, il corpo esanime sommerso dall'acqua, definitivamente, decisamente morto.
Un vero spreco per Fear The Walking Dead che perde l'ennesimo personaggio ben costruito, dopo Chris e dopo Travis.
Ho però scoperto un Daniel Sharman più adulto e accattivante rispetto a Teen Wolf e sono molto curiosa di vederlo nei panni di Lorenzo de' Medici nella prossima stagione de I Medici.
Inoltre, il suo personaggio mi ha fatto decidere che continuerò a vedere Fear.
Anche solo nella speranza di veder comparire un nuovo Troy Otto.