Quanto può costare una decisione sbagliata? È la domanda che si pone questa puntata di Fear the Walking Dead.
Ci sono diversi modi per commettere uno sbaglio: per troppo amore, per istinto, per proteggersi o, molto più semplicemente, per tentare di fare la cosa giusta.
Ritroviamo errori su errori nei vari flashback e nel presente: farsi prendere dalla rabbia e sparare a un innocente; credere a una ragazzina che sappiamo essere una traditrice; abbandonare una persona ferita al proprio destino.
Tutti questi sbagli, prima o poi, arriveranno ad avere un peso specifico nella storia di Fear the Walking Dead, perché pare evidente che ci si stia avviando al momento in cui tutti i nodi verranno al pettine. 
Tutto il (troppo) complicato intreccio di questa stagione è volto a farci capire cosa ha portato alla morte di Nick, forse per giustificarla, forse per renderla più digeribile.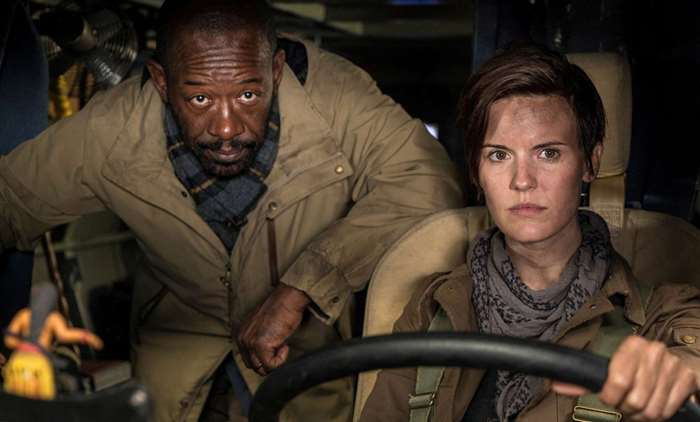 Ti aggrappi a qualcosa che ormai è perduto: state provando a essere quel tipo di gente che ormai si è estinta.

Nessuno è perduto finché non muore.
È intorno a questo scambio di battute tra Mel e Madison che si può trovare una chiave di lettura per questa puntata. Fino a che punto spingersi, quanti errori commettere, prima di diventare infine un'altra persona?
Tutto ruota intorno a Charlie, che è diventata quasi un'ossessione per Madison, dato che fa di tutto per proteggerla, anche compiendo azioni avventate. È diventata la donna che non voleva diventare. Nick non la riconosce più, in quella che manda a morire un uomo già ferito.
È evidente che la bambina sia legata a Mel; non è quindi comprensibile l'intestardirsi di Madison nel volerli separare a ogni costo. 
Sì, lei vuole proteggerla, ma ha senso?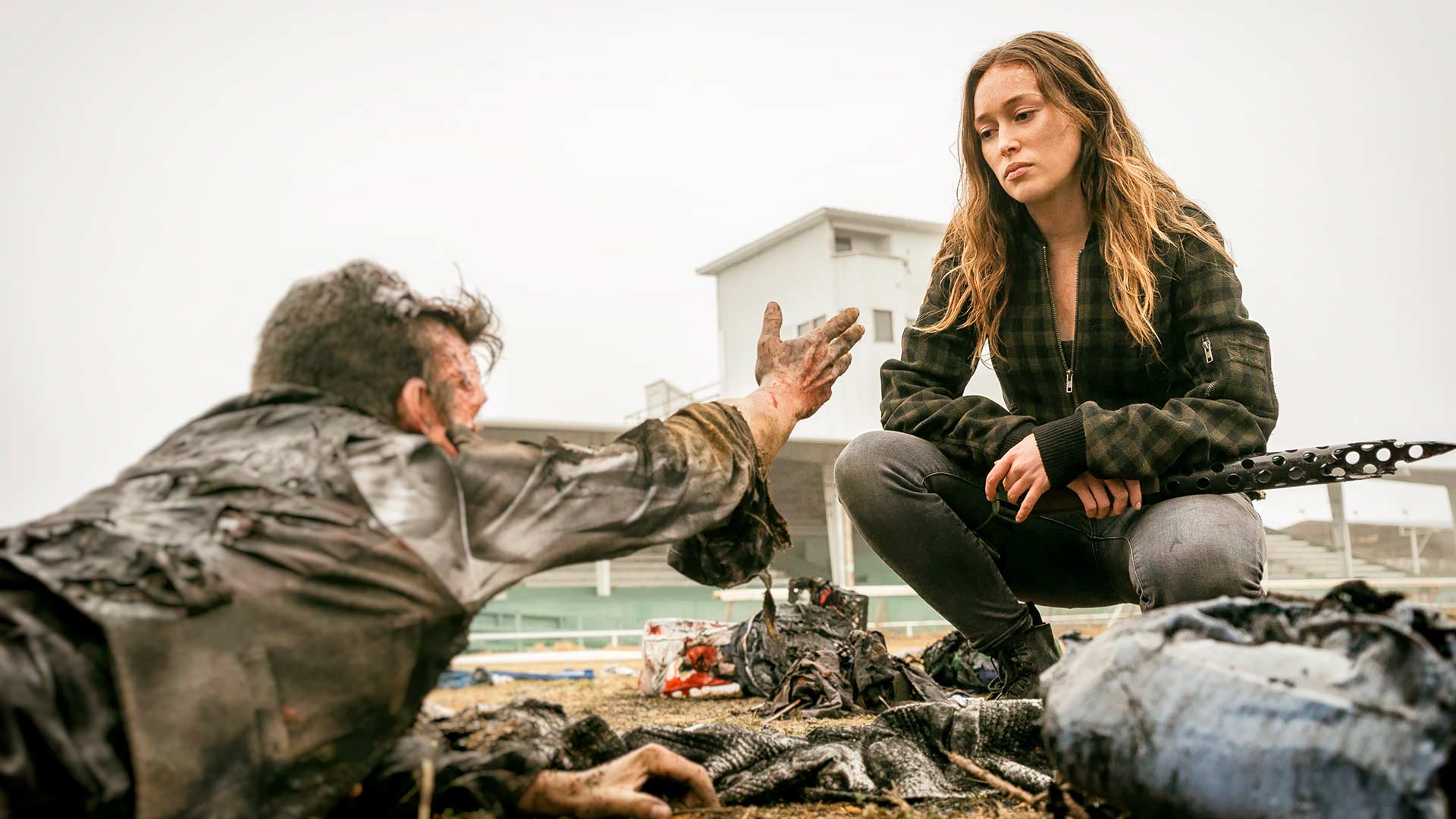 No, come moltissime cose che succedono in queste puntate di Fear the Walking Dead.
Morgan continua a portare in giro la propria filosofia buonista, ma rimane un personaggio anacronistico e poco credibile, in un mondo come quello in cui si muovono queste persone.  Al, con la telecamera in braccio, pronta a riprendere chissà cosa, chissà per chi. Il rapporto senza parole tra Naomi/Laura e John, messo a rischio dal ferimento di lui, ma ancora fatto di ricordi di un brevissimo passato trascorso insieme.
C'è l'inquietante presenza di Nick, il suo essere così diverso da ciò che era, diventato quasi un salutista, attaccato, nel bene e nel male, alla figura di Madison. Nick non era questo e noi lo sappiamo. Gli autori hanno privato il personaggio di tutte le sue molteplici e interessanti sfaccettature.
La stessa Charlie, la bambina con la pistola, che monopolizza il destino di tutti: legata a doppio filo a Mel, tiene in pugno la famiglia Clarke, perché Madison la vuole proteggere, Nick cerca di assecondarla e Alicia è arrivata a odiarla.
Resta chiaro che questa stagione di Fear the Walking Dead gioca sul dualismo tra passato e presente, tra ciò che era e adesso non è più, tra quello che si aveva e che poi si è perso, ma così facendo rischia di perdersi come Serie Tv.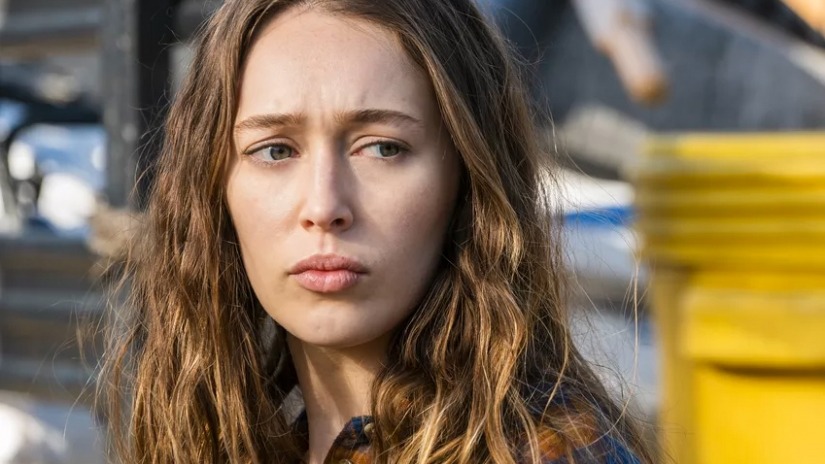 Le storie, così intrecciate tra di loro e poste su due piani temporali, restano confuse e superficiali, i rapporti umani quasi banalizzati (con dialoghi più scritti per essere recitati e non vissuti) e c'è ancora un grosso buco nella trama: si dovrebbe riempire il vuoto lasciato da ciò che è accaduto dopo la distruzione della diga nel finale della terza stagione.
Interessante la scena dell'assalto allo stadio con zombie imbevuti di petrolio, Alicia e Nick in pericolo per aver assecondato Charlie e gli occupanti dello stadio che uniscono le forze per andar loro in soccorso.
Mi dispiace, ma noi dovevamo uscire; dovevamo provare a salvarlo, non volevamo agire alle tue spalle; non volevamo farti soffrire, ma era la cosa giusta da fare.
Lo dice Alicia, a due passi dalla morte, intrappolata con Nick e Charlie in un furgone assediato dagli zombie.
Nessuno è salvo dal commettere errori su errori in Fear The Walking Dead e, prima o poi, il conto da pagare sarà altissimo.
Non dimenticatevi di passare anche dai nostri amici di: