Non è la prima volta che Fear The Walking Dead ci riserva morti eccellenti e, con questa puntata, arriva un pugno allo stomaco che fa male davvero.
Se non siete aggiornati con la messa in onda delle puntate di Fear The Walking Dead, non leggete oltre, perché gli spoiler sono letteralmente dietro l'angolo.
Nelle stagioni precedenti, abbiamo assistito alla morte di moltissimi personaggi-chiave, sia per la storia, che per le dinamiche tra i protagonisti.
Ad esempio, l'inspiegabile e assurda morte di Chris Manawa, fatto fuori per strada da personaggi di poco rilievo, o Travis, il maori bussola morale del gruppo, l'unico che riusciva a tenere a freno Madison.
Passando per Troy, la vera rivelazione della scorsa stagione, per la cui morte non ci sono giustificazioni.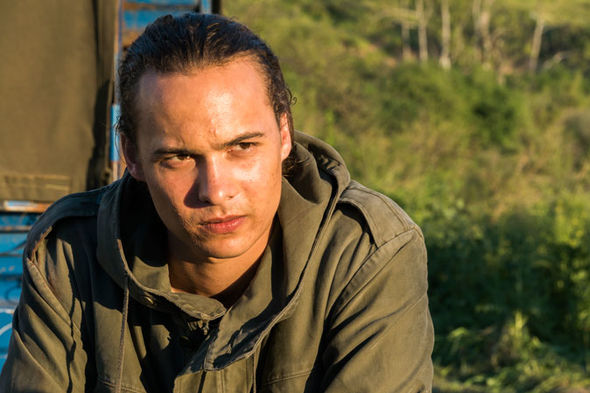 In pochi, però, si aspettavano questo colpo basso da Fear The Walking Dead.
Perché, in un continuo susseguirsi di flashback tra passato e presente, arriviamo a scoprire che Nick Clark è morto, che è stato ucciso e che, con ogni probabilità, la sua morte non avrà molto senso.
È Charlie, la bambina senza emozioni della scorsa puntata, che gli spara a sangue freddo e non basta che Nick sia stato in scena, in Fear The Waking Dead, fin dalla prima puntata, che sia amato dal pubblico, che l'attore che lo interpreta sia indiscutibilmente bravo e che sia riuscito a dare al personaggio un'anima e un cuore.
Non importa niente, perché Nick muore, fatalmente ferito da una ragazzina.
E questo è un dato di fatto.
Quindi, che la cosa piaccia o no (e a me non piace), dobbiamo accettarla, precisamente come siamo stati costretti ad accettare le Grandi Morti in The Walking Dead o come abbiamo, a fatica, digerito, quelle della Serie nata dalla sua costola.
La sua morte rafforza l'idea che il cast originale, Alicia, Strand, Nick e Madison sia stato relegato nelle retrovie della storia, mentre i "novellini" Althea, John e Morgan Jones stiano, via via, diventando i reali protagonisti. In comune hanno l' "essere tutti vivi, lo stare sulla stessa barca".
Lo stesso Nick è stato ridotto a un personaggio di contorno privo di carattere nelle prime tre puntate di questa stagione: alla ricerca di se stesso, in battaglia coi propri demoni, in preda agli incubi, perché come dice alla madre "Provi a fare la cosa giusta e finisci a fare la peggiore".
E non si può negare che Nick, nel bene e nel male, sia sempre stato mosso dalle buone intenzioni.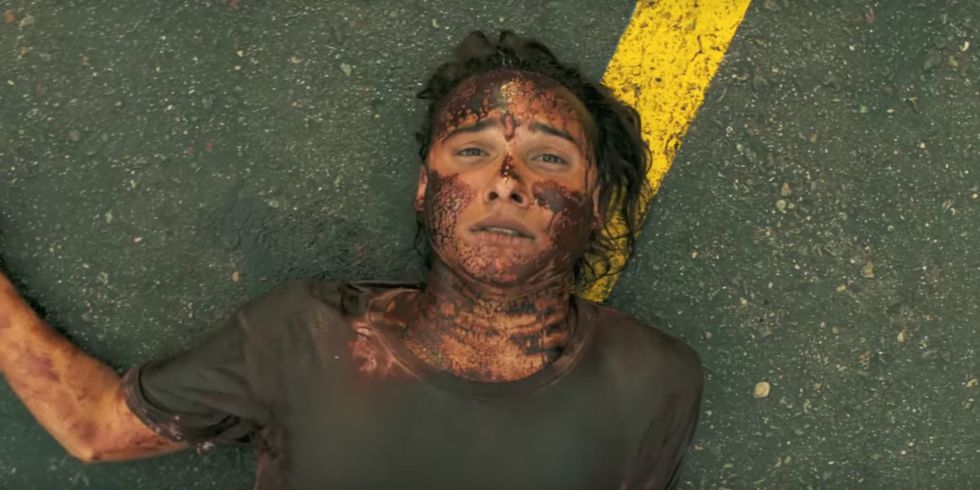 Uccidendo Ennis, fratello di Melvin, Nick libera il suo lato oscuro, quello che ha a lungo cercato di soffocare e che esce all'improvviso, dirompente.
E, inconsapevolmente, scatena la vendetta di Charlie.
È un vero peccato che il personaggio di Nick sia stato ucciso in questo modo, senza approfondire le sue variegate sfaccettature: aveva superato la sua dipendenza, aveva iniziato a cavarsela da solo, era riuscito a diventare un vero Survivor.
Di tutto questo non resta niente, solo un campo di lupini.
Riguardo alla storia in sé e per sé, abbiamo finalmente un incontro approfondito tra il gruppo originale e i novellini, che riescono a interagire, con Morgan che, ovviamente, ha il ruolo prominente e la sua interazione con Nick è un momento veramente interessante, considerato il fatto che entrambi sono alle prese con un profondo disagio interiore, eppure entrambi sono personaggi positivi.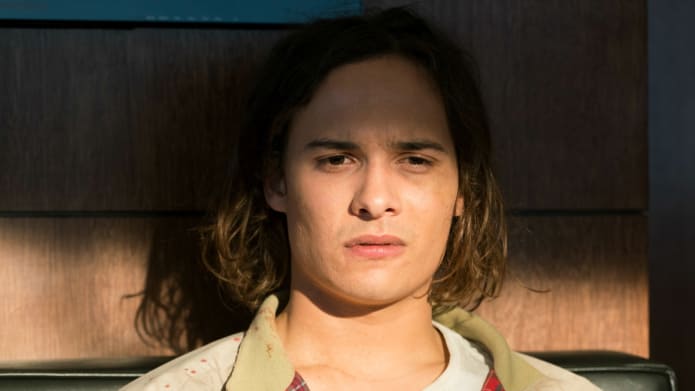 C'è un insight anche sulla storia di Charlie, salvata da Ennis e da lui educata alla sopravvivenza, anche se, per lei, sopravvivere vuol dire tradire e non avere scrupoli di fronte a niente. I due viaggiano su una Chevrolet El Camino blu come i lupini che osserva Nick e come l'auto che lo fa scappare da Morgan.
Alla fine della puntata, rimane Alicia, devastata dalla perdita del fratello e Luciana, vedova disperata, alle quali, almeno per consolazione, si spera sia finalmente data una storia degna.
In tutto ciò, che fine ha fatto Madison?
Non dimenticatevi di passare anche dai nostri amici di: