Per ogni generazione c'è una Prescelta che si erge contro i vampiri, i demoni, e le forze del male. Lei è la Cacciatrice.
Frase d'apertura dell'amatissima e celebre Serie Tv Buffy l'ammazzavampiri, quest'ultimo è senza dubbio uno dei telefilm anni '90 di cui sentiamo di più la mancanza. Ci ha fatto compagnia per ben sette stagioni durante le quali abbiamo visto i protagonisti cambiare e crescere proprio come se fossero davvero nostri amici.
Buffy Summers, protagonista della Serie Tv in questione, è senza dubbio uno dei personaggi ad aver subito più cambiamenti nel corso degli anni: da ragazzina un po' svampita e con la testa tra le nuvole è diventata una donna combattiva, forte e determinata a salvare il mondo. Più volte.
Buffy l'ammazzavampiri è terminata con la distruzione della gigantesca Bocca dell'Inferno e, seppur le storie che riguardano la nostra eroina siano ancora oggi raccontate dai fumetti scritti dallo stesso Joss Whedon, quello che ci chiediamo è:
Che fine ha fatto Buffy?
O meglio, che fine ha fatto Sarah Michelle Gellar? Come tutti gli attori che hanno interpretato per anni lo stesso personaggio, anche la nostra Sarah viene spesso etichettata solo ed esclusivamente come "Buffy". Ma la verità è che la Gellar ha interpretato numerosissimi ruoli.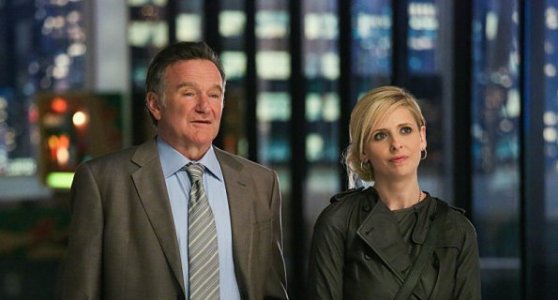 Dopo essere stata Buffy Summers l'abbiamo ritrovata – per quanto riguarda le Serie Tv – come protagonista della prima e unica stagione di Ringer (2011-2012). Ha recitato inoltre al fianco dell'amatissimo Robin Williams in The Crazy Ones (2013-2014).
Al cinema, come del resto è accaduto anche prima e durante Buffy l'ammazzavampiri, Sarah Michelle Gellar ha avuto molto più successo rispetto a quello ottenuto sul piccolo schermo. Dopo aver recitato al suddetto telefilm, infatti, ha preso parte a The Grudge e The Grudge 2, remake e sequel del film Ju-on: Rancore, ma l'abbiamo ritrovata – tra gli altri – anche in L'incubo di Joanna Mills (2006), Possession (2009) e Veronika Decides to Die (2009).
Nel 2007 abbiamo inoltre avuto modo di vederla recitare accanto a Kevin Bacon, Brendan Fraser e Andy Garcia nel film The Air I Breathe.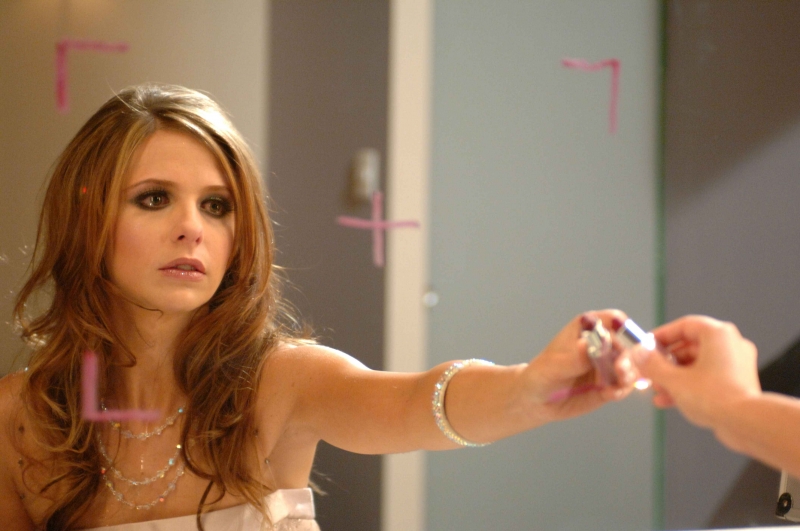 Dopo alcuni anni di matrimonio con Freddie Prinze Jr., conosciuto nel 1997 sul set di So cosa hai fatto, la coppia ha avuto due bambini: Charlotte Grace, nata nel 2009 e Rocky James, nato nel 2012.
La Gellar è inoltre passata dal maneggiare paletti di legno e acqua santa all'utilizzare quotidianamente mestoli e tegami. Dal 2015 è infatti cofondatrice di Foodstirs, un marchio che si occupa della vendita online di kit per la preparazione di dolci. Marchio che pone la sua attenzione sulla collaborazione di adulti e bambini in cucina.
Nel 2017 ha pubblicato il suo primo libro di cucina intitolato Stirring up fun with food: più di 115 semplici e deliziosi modi per essere creativi in cucina.
Insomma, dai vampiri alle torte il passo è breve!